Hi, AllEars readers! If you would like to read more information regarding the temporary closures at the Disney Parks, please
click here for a list of closures at the Disney Parks
, or
click here for some of our most FAQs
. From all of us at AllEars, our thoughts are with those affected. While the Disney Parks are closed, we will continue to write articles and bring you AllEars TV videos to enjoy and for our readers to use once the parks reopen. 
Another fun new unscripted series arrives May 15th to Disney+ featuring the legendary voice of Goofy and Pluto in front of the mic for a change:  It's A Dog's Life With Bill Farmer.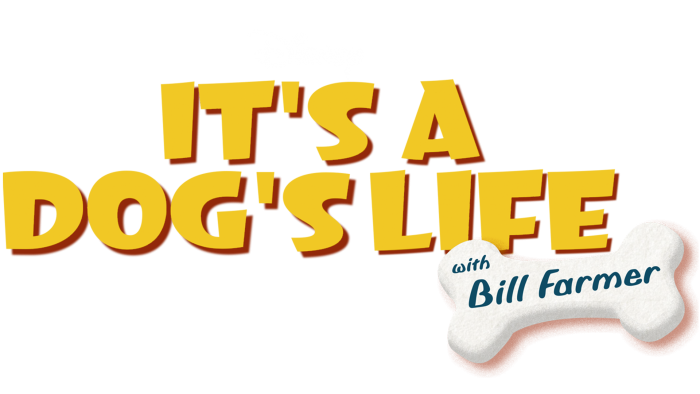 Bill Farmer, irrevocably tied to dogs through his over thirty years of voice work on two of the world's most famous canines, now makes his way across the country in this series, visiting dogs of all different breeds and investigating the different ways they contribute to mankind.  The show also demonstrates quick tutorials on how to best navigate different situations concerning dog manners in "Pluto's Pointers," and gives various dog owners an opportunity to rhapsodize over their own pets in a segment called "Goofy's Hometown Heroes."
In a press conference call, Farmer answered questions about the development of the series, his relationship with his own dogs, and life with Goofy.
On  coming up with It's a Dog's Life and making it a family affair:  "Well, it actually kind of started as…a little idea with my friend, Steve Duval, who was a camera for, like, thirty seasons on the show The Amazing Race.  He invited me to come up to Reno to do a little local piece on an equestrian center where they have–almost like the old English fox hunts…and they had about 30 walker hounds.  And the footage we shot of me hosting just kind of jumped out at us and said maybe we ought to do a show about dogs."
"So, I talked to my wife who's directed and produced, and was a script supervisor for twenty years, and with her and Steve, we came up with this idea for me as a voice of a dog for a long time, stepping out and doing a show on real life dogs.  And so–it's much easier to use someone you live with, they're always available–Jennifer and I developed this show along with Steve and were able to sell it, and we needed a theme song.  My son's a composer, an audio engineer and a professional drummer, and we said, "hey, come up with something."  He came up with a great title song and Disney liked it."
"So, yes, it is a family affair here…and it's great.  I mean, it really is.  it's comfortable, it's fun, and–it's my first time, really, in front of the camera as a host, and…of course, your family's going to make you at ease, and I could concentrate on the dogs and not worry about how I look, and I let Jennifer worry about that, and it was just a very comfortable production to put together."
On the legacy of being Goofy:  "When I first started doing Goofy's voice, Pinto Colvig had originated the voice and also voiced Pluto from time to time.  These are the most iconic cartoon characters ever…Mickey came out in 1928 and he's still on television every day.  There are no other cartoon characters like that, so I'm very well aware of the legacy and the big shoes that I stepped into. The first couple of years of doing it, I was kind of doing an impression of Pinto Colvig [Goofy voice] "oh, the world owes me a living," and all this stuff that he had done in the past.  After doing it for a couple of years, you've kind of got to put a little bit of yourself into the character…so, yes, we kind of melded into one weird character, but, yes, I'm totally aware of the tribute that I hopefully paid to the character itself, and put a little bit of myself in the character, and my sensibilities, to hopefully bring it closer to life."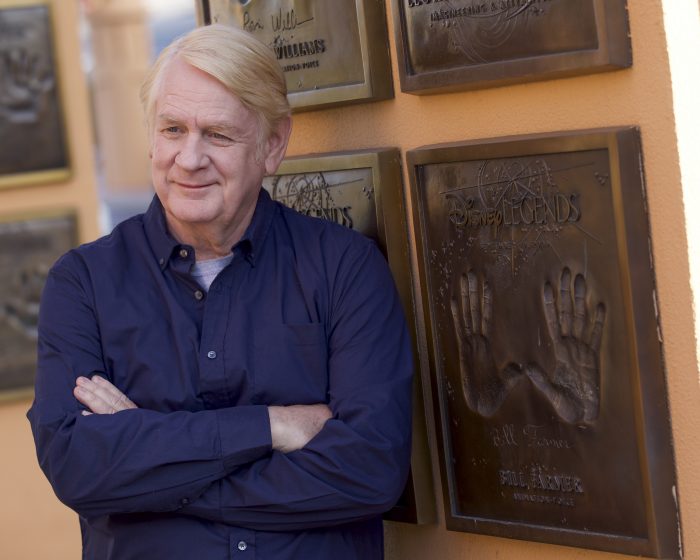 On his own dogs:  "I've had dogs for most of my life.  We had a Dachshund when I was growing up for, like, fourteen years.  Probably, my favorite dog–and it's kind of interesting to note that my wife was phobic around dogs when we got married.  She wouldn't be in the same room with a dog.  She always felt they were out to get her, and they were going to bite her and everything.  Well, we got a little Cocker Spaniel–a King Charles Cavalier mix was our first dog together–and she fell in love with it, and now she's raising Pitbulls here at the house.  We have a Pitbull black Lab mix named Boo who's just a sweetie, and you just get to know them as individuals."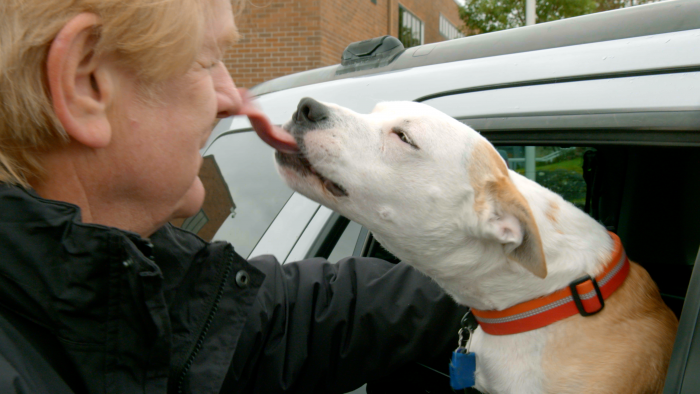 On making a show in the time of Coronavirus:  "You know–with the Coronavirus and all of that–we had no idea that was coming.  We got lucky in that we were able to film up until late January, just when all of this stuff was starting.  We just kind of slid in under the wire, and I'm just so thankful that we were able to get all the footage that we needed, and to put together a show that I hope that people will like…it provides some entertainment, and much needed entertainment in these times, as well as some information that…most people may not know about their dog.
"And I hope it just lets people know what amazing creatures these are…how they help us in so many ways.  There are dogs now that are being trained to sniff out Coronavirus, and I hope they can do that because we certainly need that talent.  Dogs have a lot of talents that we can use, and they love helping us."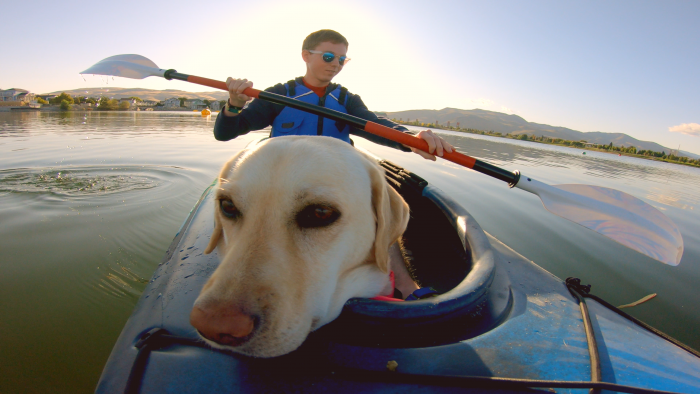 It's a Dog's Life with Bill Farmer will premiere on Disney+ on May 15.  To celebrate, D23 will be hosting a watch party on Friday, May 15, at 7 p.m. EST/4 p.m. PST for it!  Special guests will include Bill Farmer (Disney Legend, Host and Executive Producer, Voice of Goofy and Pluto,) Jenn Farmer (Executive Producer,) Bret Iwan (Voice of Mickey Mouse,) and Yvette Nicole Brown (Elena of Avalor, Lady and the Tramp, The Big Fib.)  They, along with some of their canine companions, will talk about the new show, various Disney dogs, and compete at trivia.  
The show will be streamed at D23.com, Facebook.com/DisneyD23, and
YouTube.com/DisneyD23.  More details can be found on the D23 event page.
Be sure to follow @allearsnet on Instagram and Twitter!
Check out our YouTube Channel for reviews, news, information and more!
Questions?  Comments?  Suggestions?  Let us know below!
Click below to subscribe to the AllEars® newsletter so you don't miss any of the latest Disney news!