Anime Expo, the largest celebration of anime pop culture in North America, took place at the Los Angeles Convention Center this month. Virtually every facet of Japanese popular culture was represented with gusto as nearly 350,000 fans devoured content for five days on video games, film, TV, cosplay, animation, music, and traditional arts.
This year, the Exhibit and Entertainment halls featured more than 350 exhibitors showcasing any number of Japanese pop culture-related industries.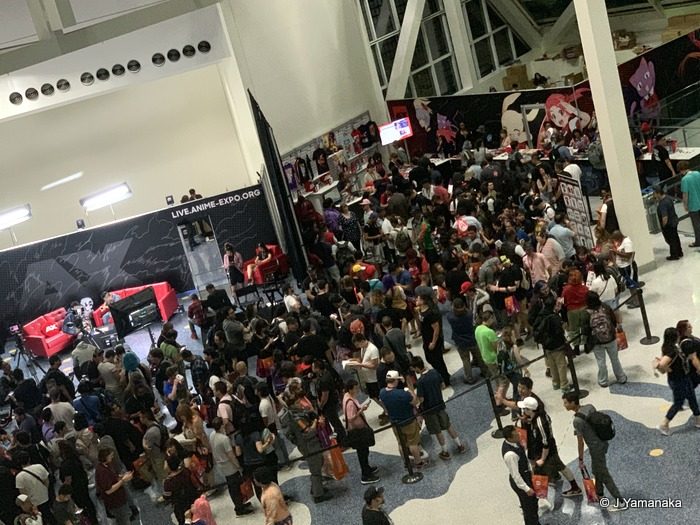 Interactivity was the name of the game over in the Entertainment Hall, with photo-ops and game demos sharing space with cosplay backdrops and tabletop gaming areas.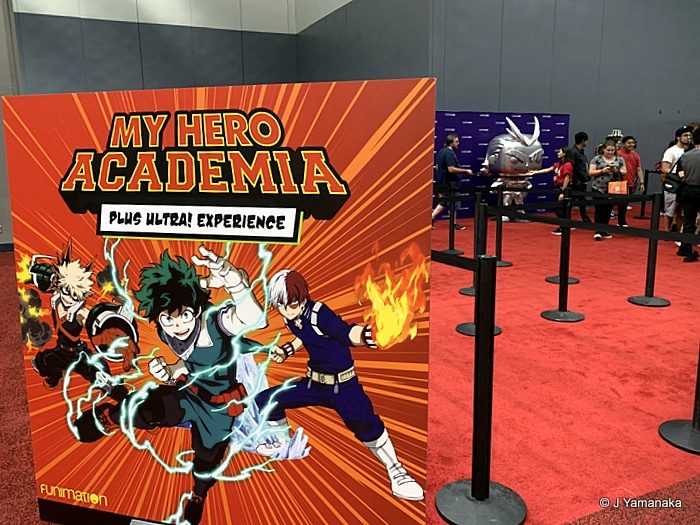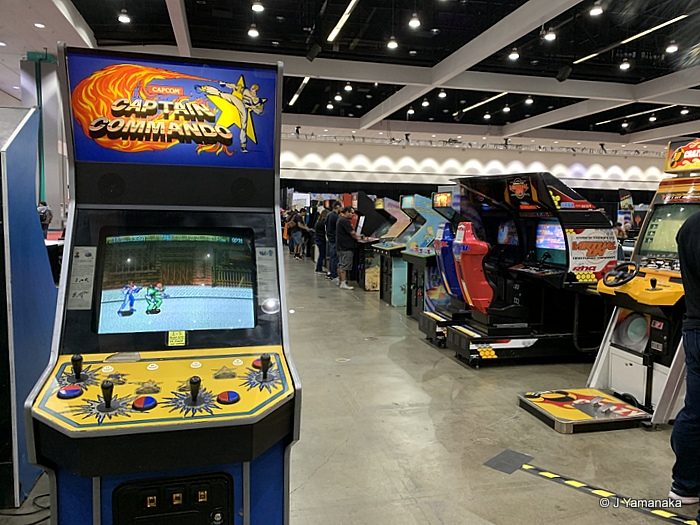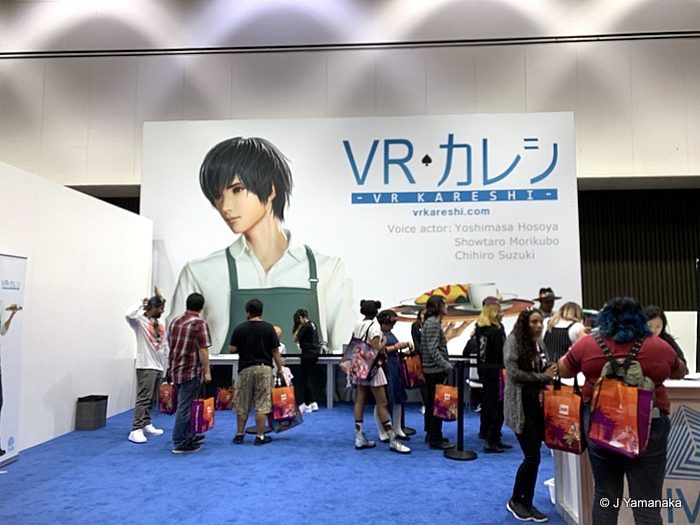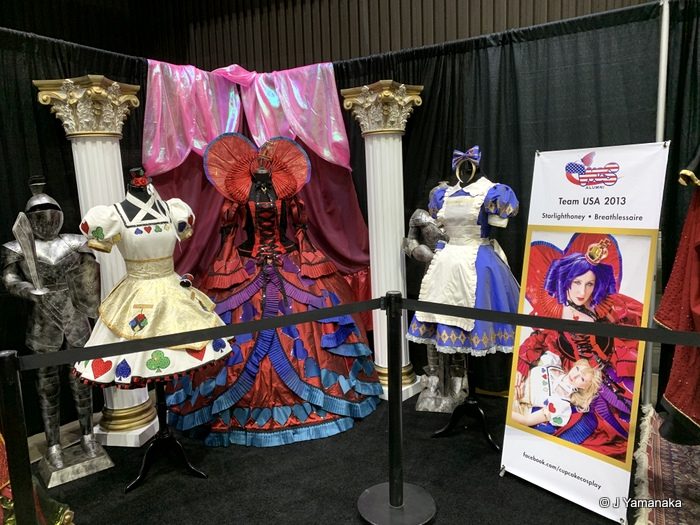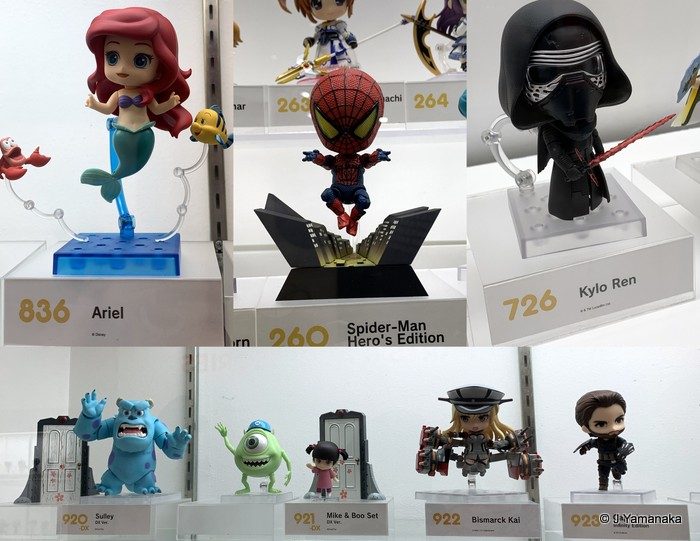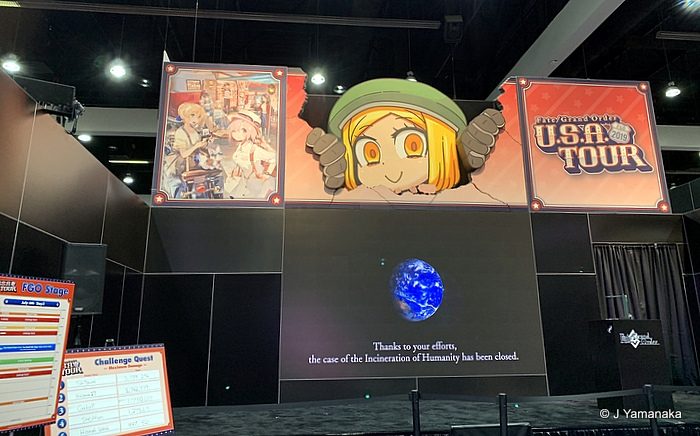 The Exhibit Hall largely featured merchandise displays from hundreds of vendors, including Disney, with video game companies providing eye-catching demos and photo-ops from many of their properties.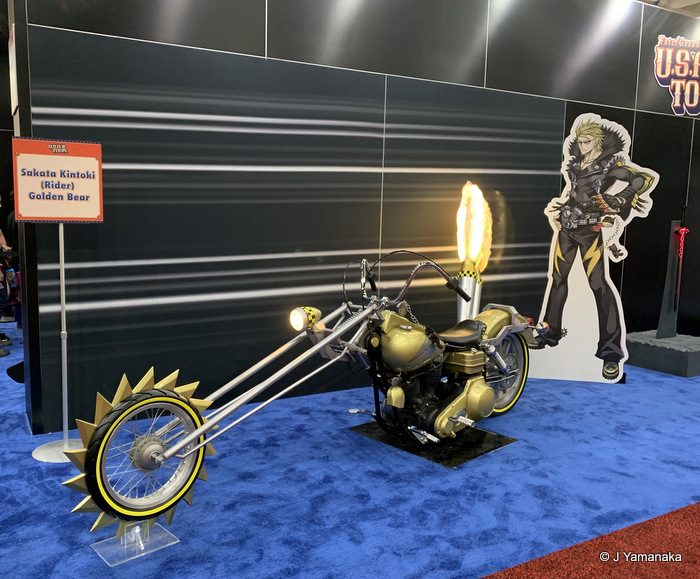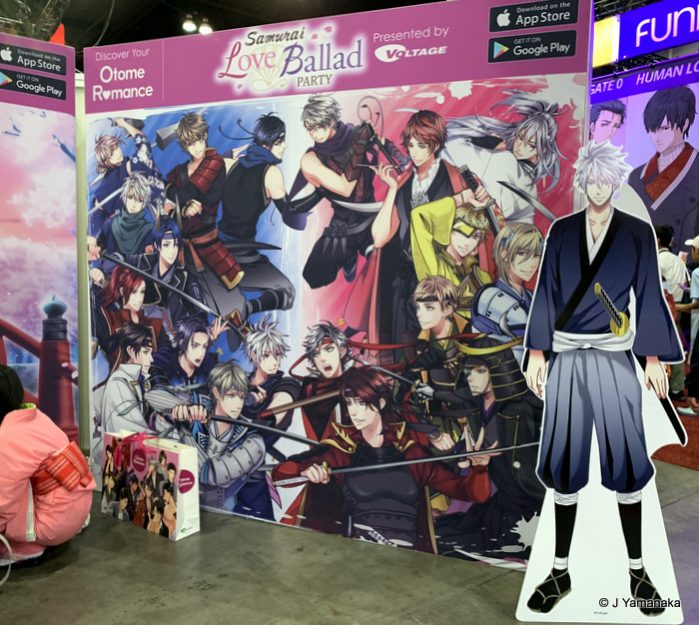 One interesting trend is the increasing use of Virtual YouTubers for marketing purposes — this is apparently becoming common in Japan, with different companies developing CG spokespersons/entertainers to popularize their products. The "I'm Sora Project" from Cybird is innovative as one of the few bilingual Virtual YouTubers intended to introduce more Japanese culture to Western audiences.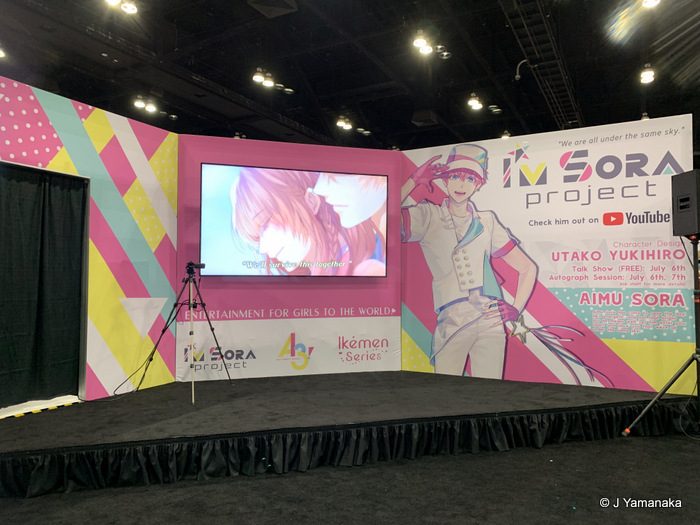 For those more interested in making games rather than playing them, Disney Technologica School of Magic teaches programming with many of its classic characters.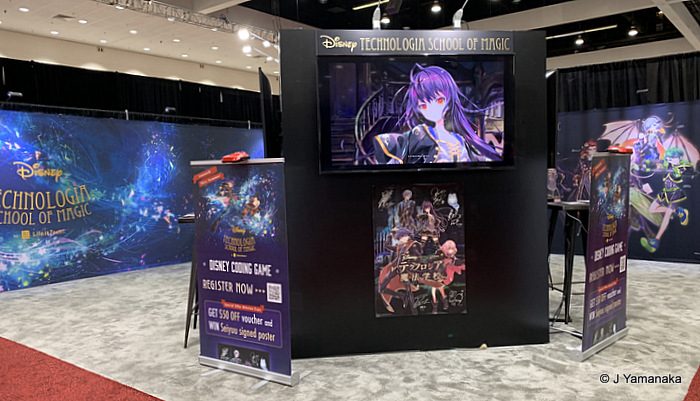 Characters original to this program learn coding through gameplay, following 14 classic Disney tales.
Game purchases also come with this beautiful book of art from the same Disney stories.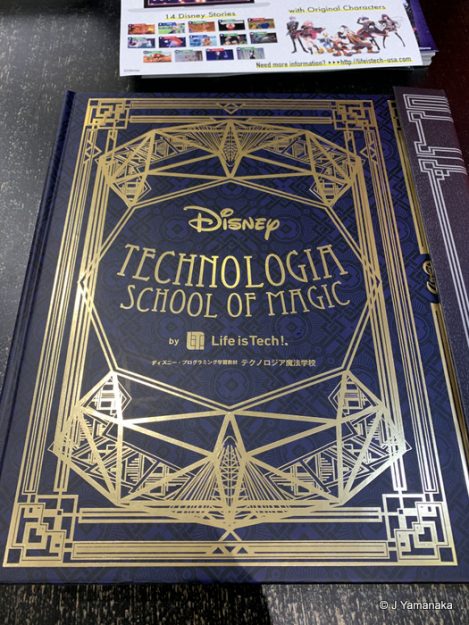 Disney manga publisher TokyoPop was present with many of their Disney titles and limited edition/convention exclusive copies of "Zero's Journey" and "Toy Story."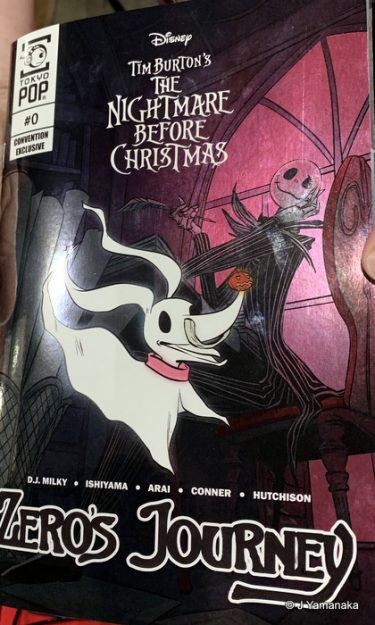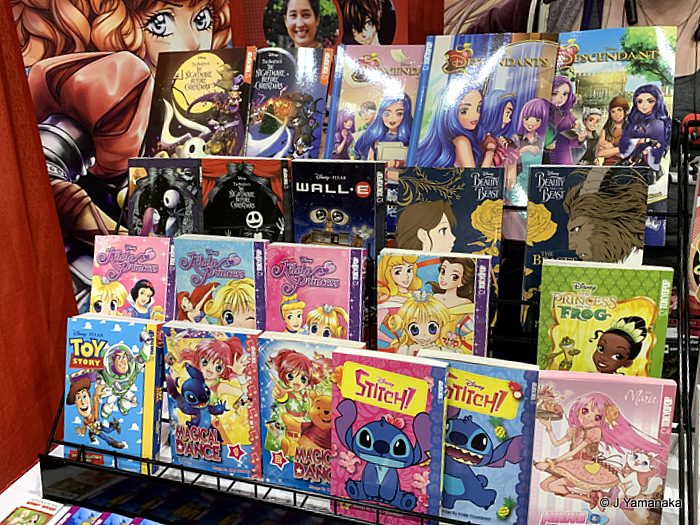 As usual, there was an enormous number of panels throughout the weekend from tutorials on how to properly dress someone in a kimono…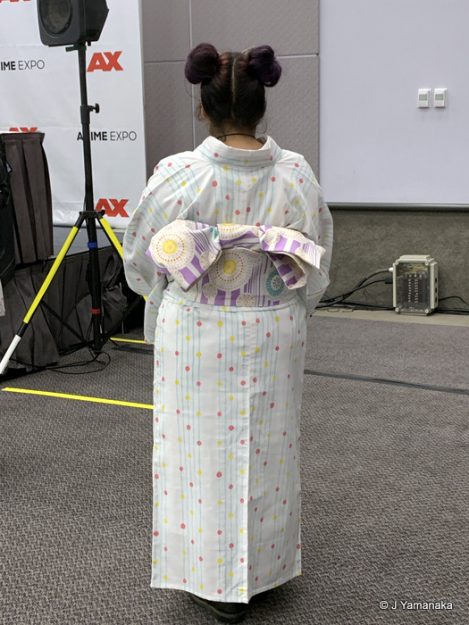 To an in-depth discussion moderated by frequent Disney author Charles Solomon, with legendary Anime film producer Yûichirô Saitô, whose films include the recent Academy Award-nominated "Mirai" along with "Summer Wars," "The Boy and the Beast," and "Wolf Children," among others.  [I wrote on these a little, along with director Mamoru Hosoda's interviews on them during the "Animation is Film Festival" here.]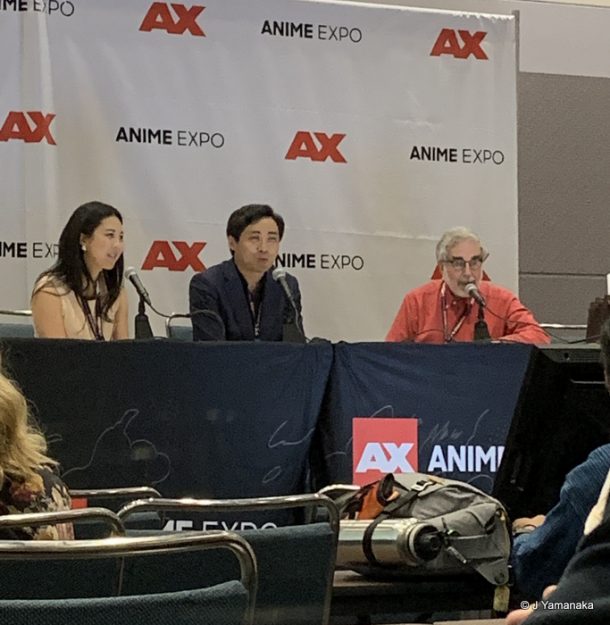 One of the constant themes of his films with Hosoda-san is families and children seeking out and creating their future:  "It's about the identity of who we are, who the other persons are, who the child is… So in the kid's growth, there's always parents, teachers, all kinds of surrounding environs that evolve."
When working on "Mirai," in which the protagonist is a four-year-old boy, the animators realized it had been 30 years since in "My Neighbor Totoro" they had animated a main character that young.  After recollecting that Walt Disney had real deer brought in for animators to study in "Bambi," they invited children to the studio for them to sketch and more believably depict their movement.
Erstwhile Disney producer Don Hahn sent in some questions for Saitô-san, one of which was whether they get executive notes dictating what kind of film they should make? The response was that they don't really get much restriction in that sense — most of their concerns revolve around writing a good story, making a film that will please the audience, and conforming to their limited budgets.
They ended with a clip from "Summer Wars" which Solomon pointed out as having a particularly good example of a complex, layered female protagonist such as is rarely seen in Western animation.
(This is not the entire clip.  If you haven't seen "Summer Wars," it's currently available for paid streaming on Funimation and Vudu.)
Crunchyroll had an off-site available after hours in which people could enjoy activations based on their popular properties such as "The Rising of the Shield Hero" and "That Time I Got Reincarnated As A Slime," and preview some of their upcoming games including "Mob Psycho 100: Psychic Battle" and "Attack on Titan: TACTICS."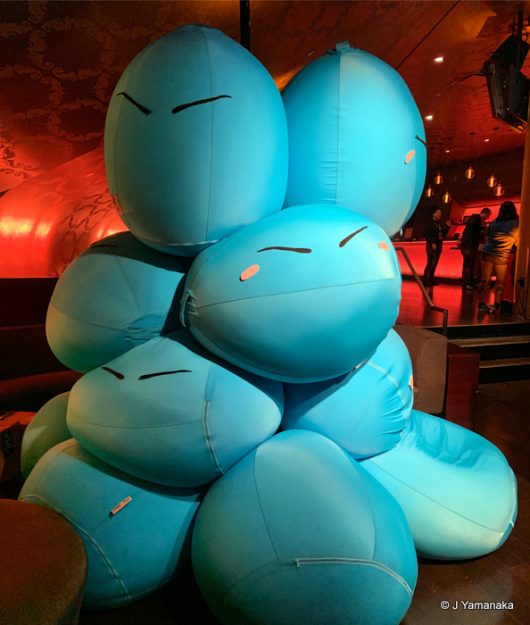 There were, of course, both official and unofficial cosplayers galore showing off costumes detailed and thoughtful.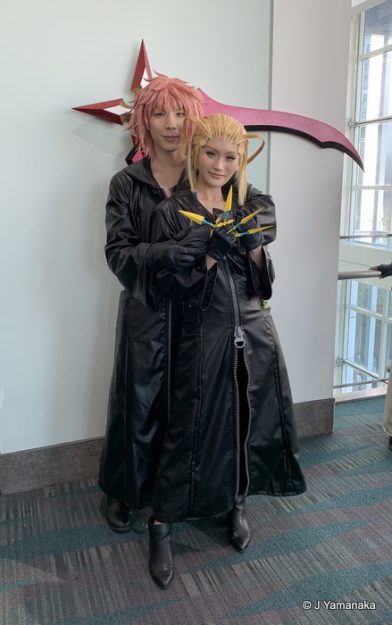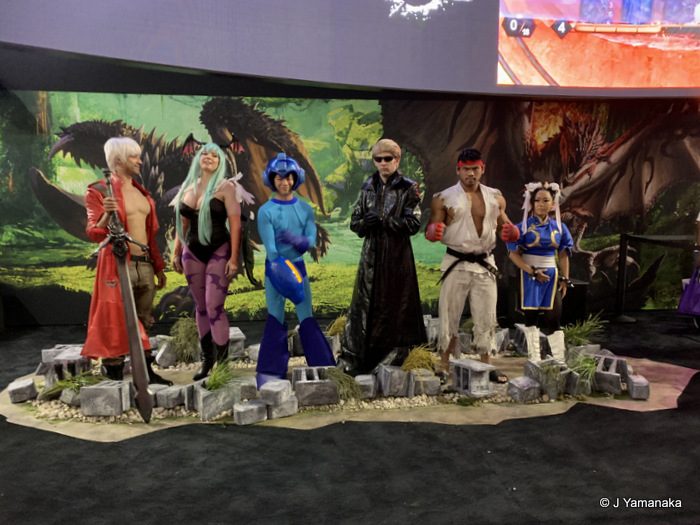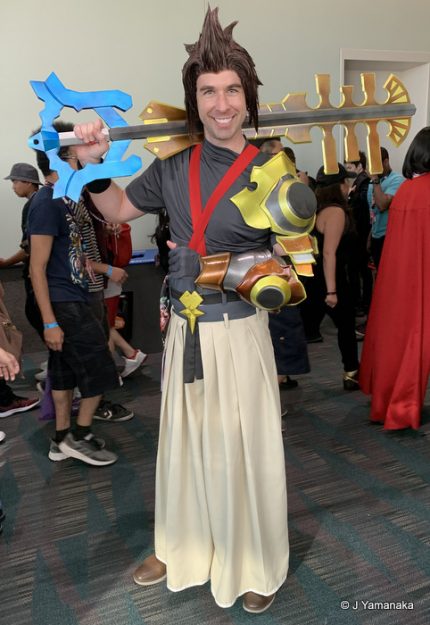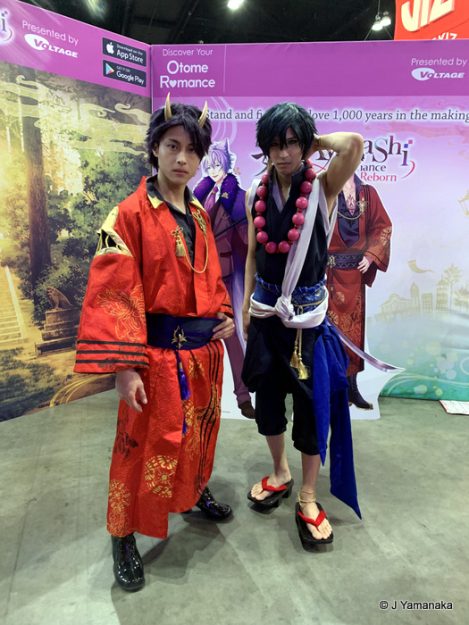 This year's Anime Expo, while it seemed to continue the trend it set last year of streamlining the inevitable lines and crowd control that's an unavoidable part of conventions this size, also felt a little sparser in some aspects.  There were more interesting panels that a single person could attend if they went back-to-back the whole weekend, but often the counter-programming was so severe that there would be around five main presentations overlapping at once, and then not as much happening for a couple hours afterward.  At any convention a guest needs to make choices about what to experience, but more and more the tendency for programming to pit everything against each other severely limits what can be accomplished.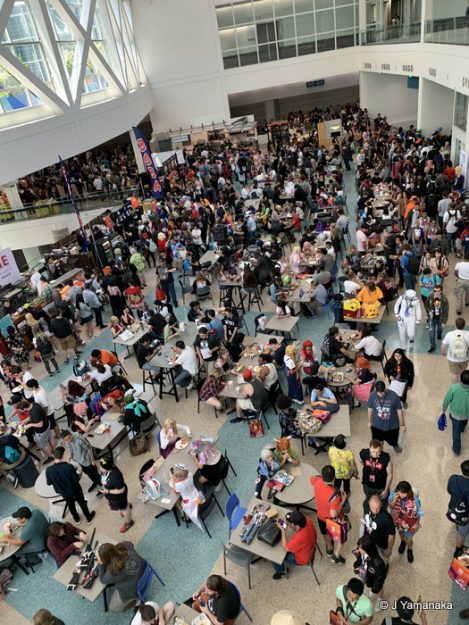 The past issues I had with the Artist's Alley continue, as it consistently seems to be a huge mass of humanity all crushed into tiny aisles and trying to examine the same small tables of buttons and pins and kawaii art at the same time.  I pretty much gave up trying to shop there and contented myself with admiring the many ita bags constructed by people of heartier/more persistent natures than mine.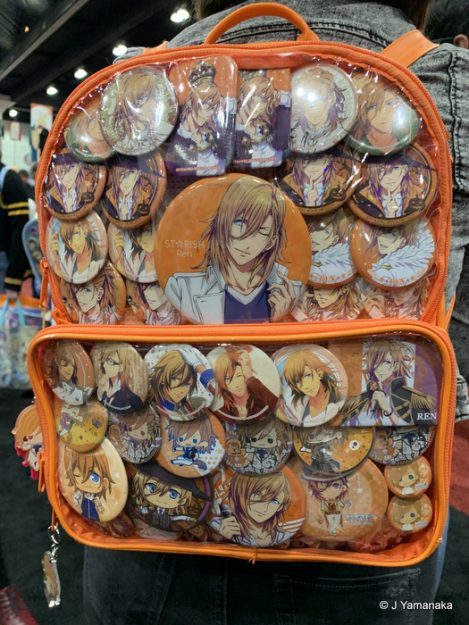 So whether your interest is in anime and its associated merchandise, manga, otome, general animation, or Japanese pop culture, there continues to be no end of interesting offerings from Anime Expo.
Next year's Anime Expo dates have already been announced as July 2 – 5, 2020 in Los Angeles, CA, with badges going on sale August 16 at http://www.anime-expo.org/.  You do tend to miss the Independence Day fireworks, but we did get earthquakes this year to make up for it.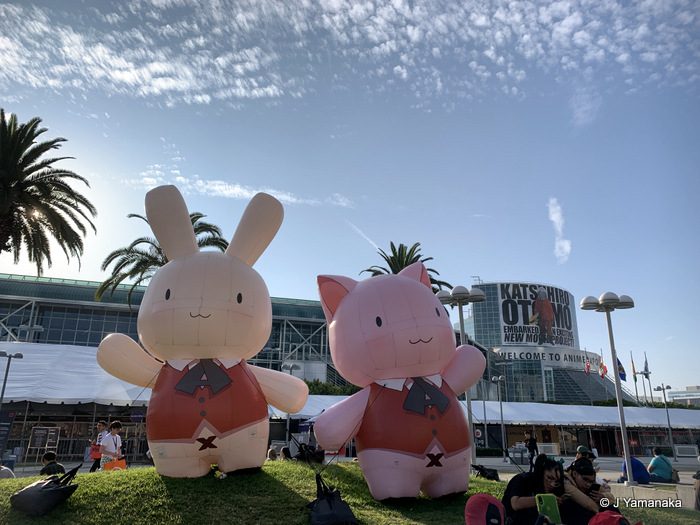 Are you an anime fan? Have you attended Anime Expo before? Drop us a note below!
Be sure to follow @allearsnet on Instagram and Twitter!
Check out our YouTube Channel for reviews, news, information and more!
Click below to subscribe to the AllEars® newsletter so you don't miss any of the latest Disney news!