Last month, GKIDS in partnership with Annecy International Animation Film Festival, held the "Animation Is Film (AIF) Festival" — a celebration of animation's infinite possibilities as a medium, and a counter-argument to the misguided view of animation as an art form inferior to live-action film making.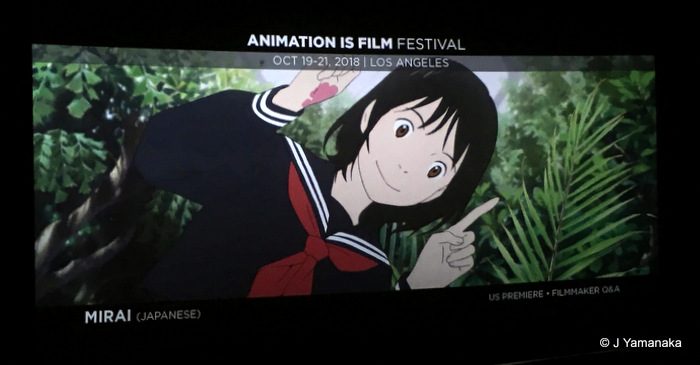 For three days, festival-goers enjoyed four world premieres, six US/North American premieres, 11 filmmaker Q&As, and a film retrospective of animator Mamoru Hosoda.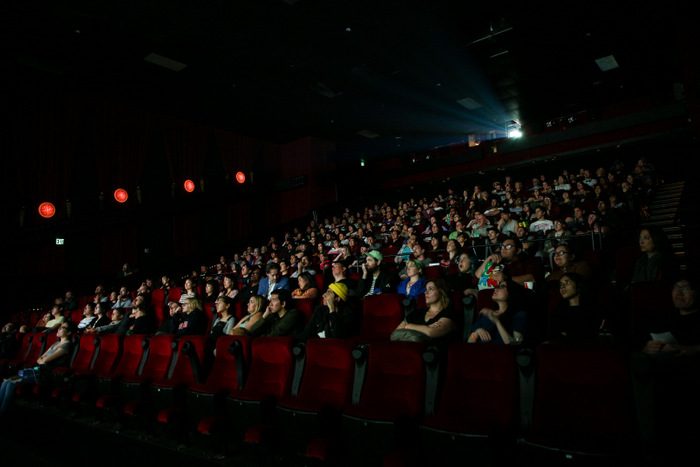 The festival started off with the US premiere of Hosoda's newest film "Mirai," which tells a story of a family struggling to adapt to the arrival of a new baby (Mirai) in the household.  The tale centers around four-year-old Kun, who finds his new behavioral restrictions and decreased allotment of attention completely intolerable…until some magical visitations from family members both past and present give him the insight and strength to see the importance of family and of his role in it.
It is a gentle, charming film that manages to depict touching truths about routine family life without any loss of entertainment value or good humor.  Artistically, there is nothing Kun does that is not both excessively cute and incredibly authentic, as anyone who has ever watched a toddler stagger off wailing, only to faceplant in the throes of misery can attest.
Hosoda was present for most of his films' presentations, and participated in brief discussions.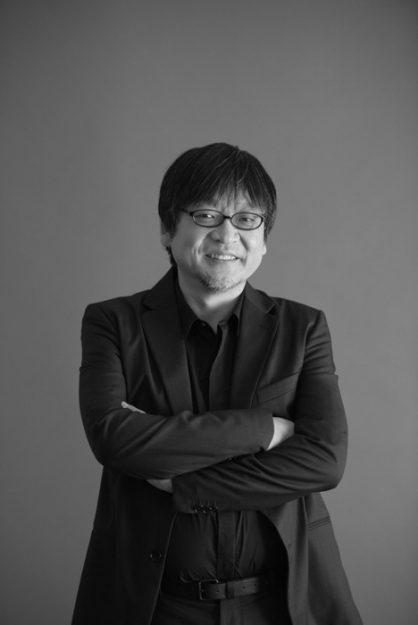 On Mirai:  " What's really amazing about children is that they change so rapidly.  Like, when you're an adult, you don't change so easily–we're not that flexible.  But when you see children change, it sort of gives you hope like oh maybe I can change just like him.  So what I hope with this movie is that when you see Kun changing, I hope that you could also get the hope to change and grow."
"Mirai" will be released in both its original Japanese language and a new English dubbed version by GKIDS and Fathom Events on Thursday November 29 at 7 p.m. (dubbed) and at 8 p.m. (subtitled), Wednesday, December 5 at 7 p.m. (subtitled), and Saturday, December 8 at 12:55 p.m. (dubbed) all at local times. In addition to the feature, attendees will view an exclusive interview with director Mamoru Hosoda.
Also in attendance was writer Pamela Ribon presenting clips from Walt Disney Animation Studio's upcoming "Ralph Breaks the Internet," along with insight into the development of the already-popular princess scene.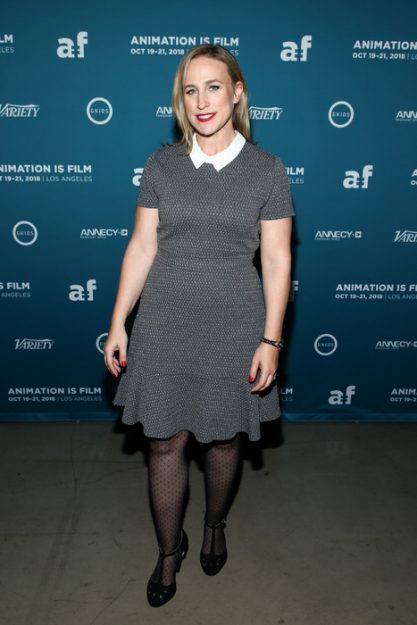 [A similar presentation was given at the "Ralph Breaks the Internet" early press day]
One of my favorites from the weekend was the North American premiere of Kitarō (long-time Studio Ghibli animator on such films as "Spirited Away" and "The Wind Rises") Kōsaka's "Okko's Inn."
Although the simplistic design of the main character gives it a little bit of a childish first impression, this tale of a young girl who learns to overcome the loss of her parents through the hard work of bringing happiness to others is both heartfelt and insightful.  Okko's journey to become a proficient junior innkeeper aided by some helpful spirits, a fortune-teller, and a rival innkeeper (who misquotes Walt Disney as saying "if you can dream it, you can do it") is beautiful and a truthful view into the grieving process.
Another North American premiere event was "I Want To Eat Your Pancreas," showcasing first time director Shin'ichirô Ushijima's story of two temperamentally opposite teenagers, brought together by a terminal illness.
While gorgeously drawn, the plot line of the ebullient and dying Sakura teaching the antisocial and anhedonic unnamed protagonist the joys of living doesn't hold many surprises.  It works best in the first half, while the two disparate personalities clash in comical ways, before the relationship evolves into a more typically teen angst-filled one.
One of the big panels of the weekend was the 20th anniversary celebration for "The Prince of Egypt" — Dreamworks Animation's first feature.
After the screening, animation critic and historian Charles Solomon moderated a panel of directors — Brenda Chapman, Steve Hickner, Simon Wells and producers Sandra Rabins and Penney Finkleman Cox — as they reminisced about the making of the ambitious film and the highs and lows along the way.
The career retrospective for Mamoru Hosoda included screenings of all his major animated features, including "The Girl Who Leapt Through Time," "Summer Wars," "Wolf Children," and "The Boy and the Beast."
Some notes from Hosoda's several interviews throughout the weekend:
"I want to show something more liberal and against gender roles, so I prefer to create characters that challenge that.  I don't like stories about powerful heroic men, so I prefer to write stories about women, especially to show how they open up the world."
[RE: "Summer Wars"] "Oh…I saw 'Ready Player One on the plane.  It did feel kind of familiar…"
[RE" "Wolf Children"] "The locations where Hana moves to are based on my hometown, since it's a movie about my mother."
"Boy and the Beast is based on the Disney version of 'Beauty and the Beast,' one of my favorite movies.  I really liked the concept of how Beauty and the Beast… they sort of not like each other at first, but then they understand each other over time.  So that's really reflected in this movie."
"Some people might think of animation as an afterthought, or a small category of film, but I really don't think so.  Because animation is drawing and animation is part of art and so… if you think about the long history of art… if you think of animation as at the end of that… you have to think about the greatness.  If you think of animation as an extension of all the paintings and drawings and art, don't you think it's a really amazing thing?"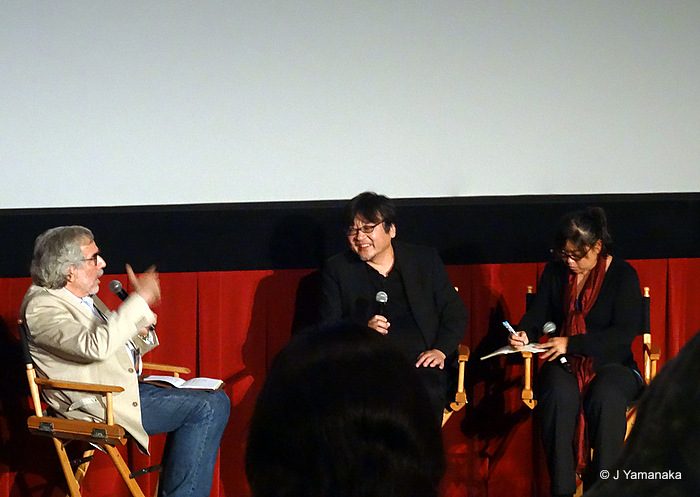 In addition, AIF also awarded prizes based on both jury and audience voting — Denis Do's "Funan" won both ballots as a story of a young mother trying to hold onto her family during Cambodia's brutal Khmer Rouge regime.
While this was only AIF's second year, it had an impressive lineup of films and guest panelists that will certainly help audiences only accustomed to Walt Disney animation broaden their definition of what the medium can accomplish.  For information on next year's festival, keep an eye on their website https://animationisfilm.com/.
Are you an animation fan, too? Leave us a note in the comments below!
Subscribe to the AllEars® Newsletter to get our free download on 109 Things to Know Before You Go to Walt Disney World and stay up-to-date on all the Disney news!