The 2020 Epcot International Flower and Garden Festival begins next week, and comes with a harvest of fresh new merchandise!
While we covered some items in previous posts, Disney has just shared a detailed list of the merch coming to the festival on March 4th, complete with four new collections, Passholder-exclusive merch, and a new line of event-exclusive Wishables!
Hello Sunshine! The Orange Bird Collection
The Orange Bird is a charming piece of Disney history. Originally intended as a mascot for Florida citrus growers, this adorable little mascot has become a Walt Disney World staple!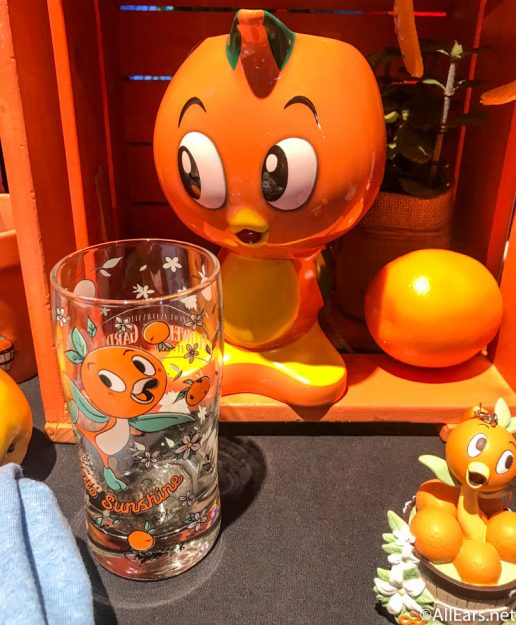 We reported on some Orange Bird designs in previous posts, including these adorable Minnie Ears and that charming kitchenware collection. Now we've got a more detailed look of what else is coming to the festival! The new collection is called Hello Sunshine, and includes a new spirit jersey and wristlet!
If you just can't get enough Orange Bird, they're also set to appear on the Passholder magnet for this event, along with everyone's favorite Disney star… DONALD DUCK!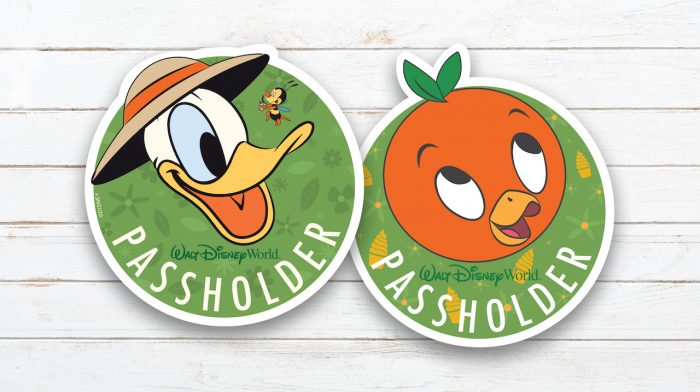 Minnie's Flower Cart Collection
Minnie Mouse has become a major fashionista in recent years, and this collection is no exception. Inspired by the blooming colors of a flower cart, this new line is pastel-perfect!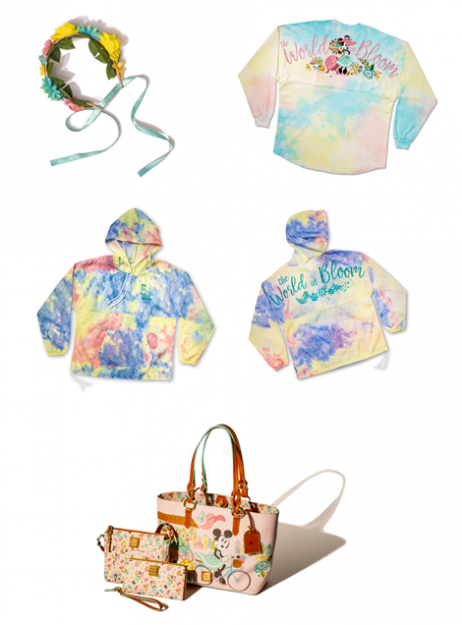 The collection includes a flower crown headband (perfect for selfies, no filter required),  a spirit jersey, a hoodie, and a new Dooney and Burke print for wristlets, crossbodies and totes!
Mickey's Farmers Market Collection
Mickey has taken a more food-oriented approach to gardening, cooking up some adorably rustic designs inspired by a Farmers Market!
There are T-Shirts, Pins, Mugs, even a new salt and pepper shaker!
Spike's Sweet As Can Bee Collection
Spike the Bee first appeared in the 1940 cartoon Window Cleaners, alongside Donald Duck and Pluto. This new collection focuses on our pollinating protagonist, with cameos from everyone's favorite duck!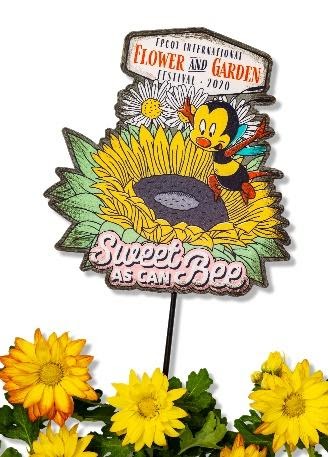 Passholder Exclusives
Our imaginary pal Figment is the star of this new Passholder collection, alongside a rainbow of flora!
Also, both Mickey and Minnie have special additions to their collection in the form of these adorable watering can shaped mugs!
Exclusive Wishables!
Wishables, the squishy Blind Bag collectables that have taken the Disney parks by storm, will be making an appearance at the festival for the first time EVER! They'll be available online and in the parks.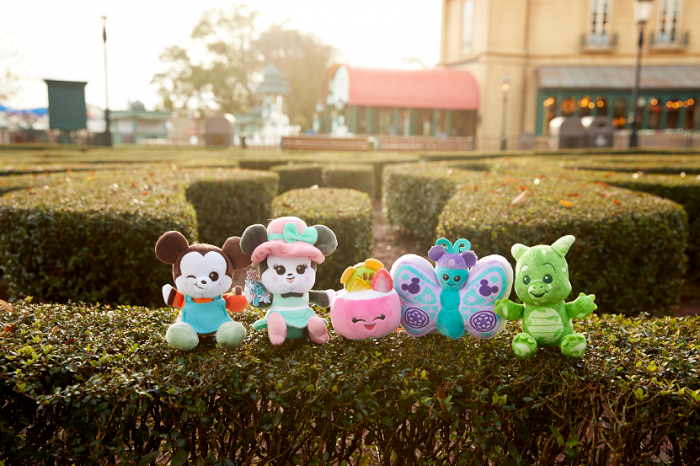 Farmers Market Mickey will be the open-chase edition in this collection, with Flower Cart Minnie, Frushi, Butterfly, and Topiary Figment being found in blind bags! Good luck collecting them all!
There's sure to be a lot more available at the festival when it opens on March 4th, so stay tuned to All Ears for the freshest updates!