Baby Yoda (AKA The Child) is an absolute phenomenon. From the moment he appeared on Disney+, he became an internet sensation and with good reason.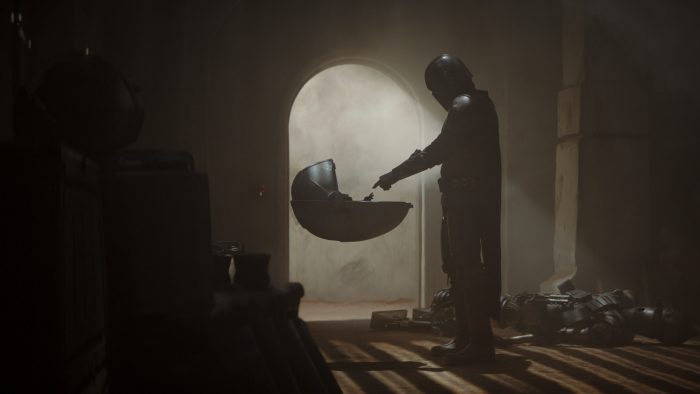 What is that reason? Well, I'm glad you asked. It's because he is, without a doubt, the cutest ever. You can't argue with the facts. We figured that it would be a good idea to compile a list of all of the times that he was so cute, it brought us to tears — you know, for science.
Here are 10 times Baby Yoda was so cute I cried!
Beware! The following list does contain spoilers for season 1 of The Mandalorian. If you haven't finished it yet, go watch it! What are you doing reading this?
Episode 1: The Reveal
First off, we have the reveal of Baby Yoda. I never believed in love at first sight until that little hand-pulled his blanket down and revealed the positively cherubic visage hidden beneath,
Episode 2: Catching Frogs
Not too much later, we see The Child attempting (and succeeding) to catch a space frog while Mando converses with Kuiil. This is the first time we see Mando start to embrace his total dad-ness, which makes this moment even better.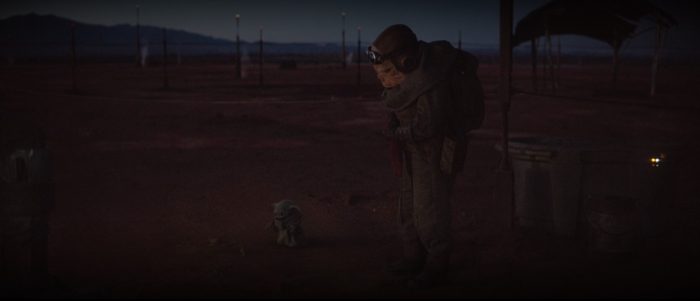 Episode 2: The Force Save
Tears were rollin' when Baby Yoda used the Force for the first time. Between the shock of his abilities and his willingness to save Mando from danger, this little guy is seriously pulling on the heartstrings.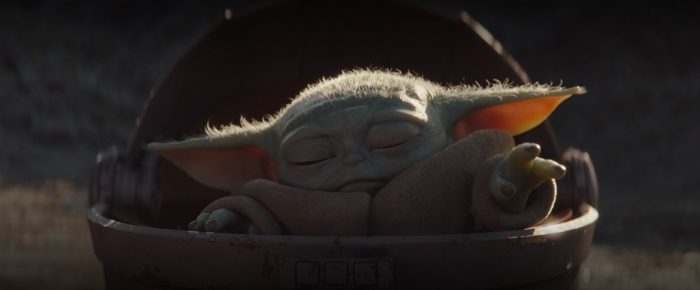 Episode 3: Playing on the Ship
Mando's back in dad-mode as The Child attempts to play with part of the lever on his ship. Why can't you just let him play with it, Mando? Look at that face!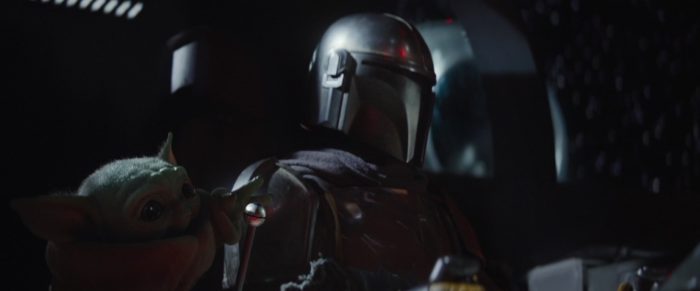 Episode 4: Sipping Soup
My personal favorite Baby Yoda moment is when he interrupts Mando and Cara's fight with his little cup of soup. Of course they stop fighting, The Child is basically a universal harbinger of peace.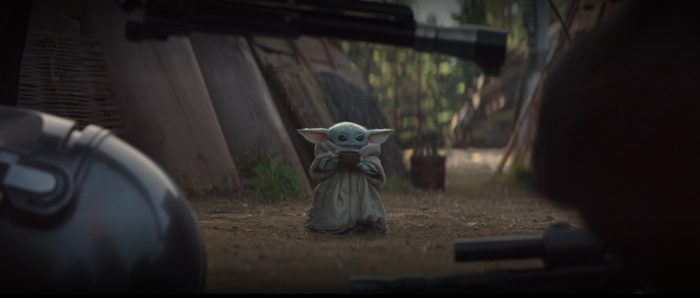 Episode 4: Playing with the Kids
I'm still crying from when Baby Yoda made a bunch of friends in the village. He's so popular!
Episode 4: Saying Goodbye
Which made it even worse when he had to leave all of his new friends behind. Do you see how sad he is? Look at those down-turned ears!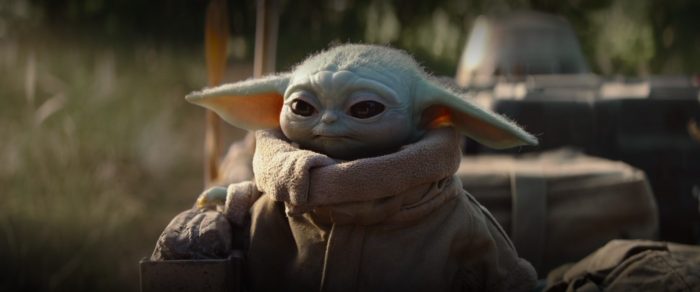 Episode 5: Getting Picked Up
After having to move away from all his friends, Baby Yoda needs a pick-me-up and who better to go to than Amy Sedaris. Peli has about the same reaction I would (minus some tears) if I saw that little angel waddling down the ramp towards me with his arms up.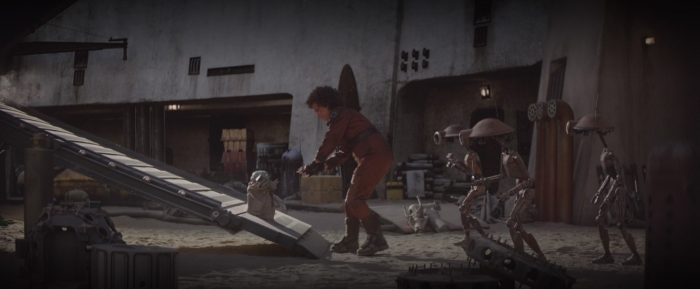 Episode 7: Healing Powers
Not only is Baby Yoda sweet and perfect in every way, but he also has immense power! Just ask Greef Karga. He certainly wouldn't be alive if The Child hadn't put his adorable little hands on him.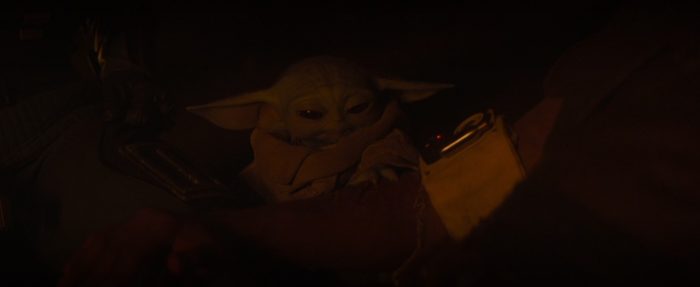 Episode 8: In a Bag
Baby Yoda spends most of the season finale in a bag which, honestly, is genius. It's like a build-your-own baby backpack. I'm still freaking out about this. He's so comfy and so portable — perfect for IG-11 to carry him around in!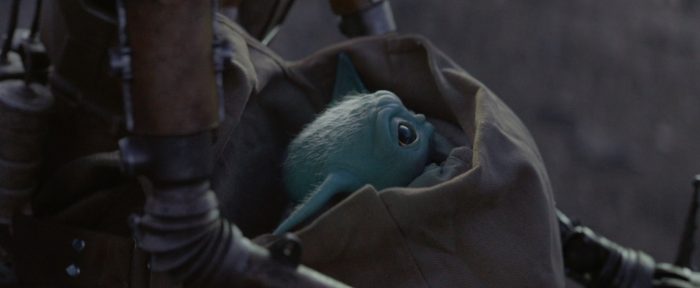 Episode 8: Magic Hand Thing
Last but certainly not least in the "magic hand thing" moment. Greef implores Baby Yoda to "do the magic hand thing." Of course, the little one doesn't know what that means so he just waves back. He waves back! Adorable!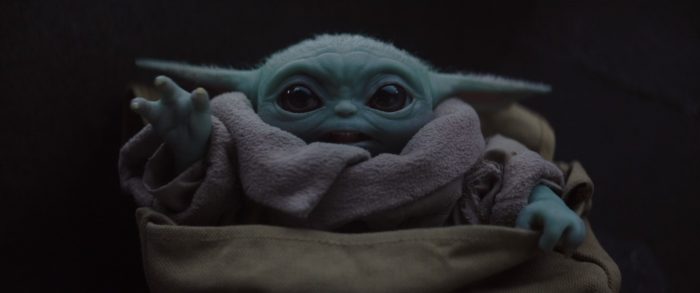 Which Baby Yoda moment did you think was the cutest? Let us know in the comments! 
We also contemplated Baby Yoda's cuteness compared to Baby Groot's cuteness. See who won (spoiler: we all did).
Join the AllEars.net Newsletter to stay on top of ALL the breaking Disney News! You'll also get access to AllEars tips, reviews, trivia, and MORE! Click here to Subscribe!