To all who come to this photo trivia game, welcome! Along the way, the photos can make us relive memories and see details that Walt's Imagineers put into everything we love in Walt Disney World!
Sunday is Christmas for so many! The Epiphany, Little Christmas! Merry Christmas and Happy Three Kings Day!

I know you're thinking: you looking aggravated, Erin. Everything okay? Thank you for asking; I knew I couldn't hide it from you, Players. …I… broke my new phone.

Jokes aside: I can't believe you guys didn't see this until January 3rd! They think it's a tag problem so we hope it's fixed. Everyone who sent in anything gets on the winners. I appreciate everyone staying with me during all this. I'd send you all Disney vacations if I could.
Now for Challenge #619
And here's the answer: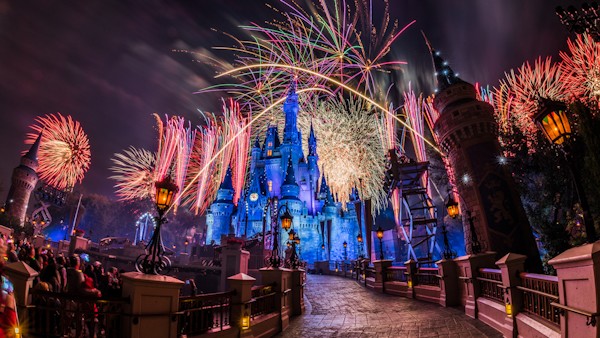 Cinderella Castle with New Year Eve's fireworks!
Now that I look at this again… I think I took a picture of artwork or a billboard when we were there…  Which fits with how my mind has worked lately.

David Crockett was the first to send in the correct answer! Congratulations to David Crockett and to all our winners this week! Sue And Ed Adams, Adolph And Kimberly Timm, Tammy Warmouth, Tim Haggerty, Martha And Justin Collins, Maureen And Warren Handy, Theresa Maradei, Donald J Purney, Rebecca Keenan, Janet T Thorn, [email protected], Gloria Martin, Robert Flaherty, Linda Hoffman, Jeff Blank, Vera And Izzy Williams, Claire Gregory, Vicki Britt, Mis Jamie Marie, Robert Wescovich, and Jim Finley!
Wait, David Crockett?! And a Disney fan? How many jokes do you get? 🙂
Time for our two monthly winners! The November winner is Ward Conolly and the December winner is The Tisdale Family! I'll be contacting you so you can get your prize!
______________________________________________________
Challenge #620 Where in the world is this?
Ready for something tougher? Good! We're staying in the same park (and hint: we're close to the same spot. Just go through the Castle and…)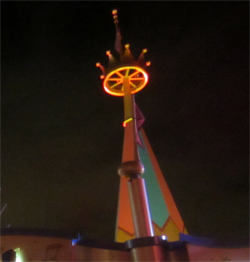 Do you know? Do you have a guess? Send in your answer before the end of the day on Thursday, January 9th, by clicking on the blue box below. Please do not post your answers on this blog post.
See you soon, Players!

_____________________________________________________________________
Everyone who sends in a correct answer to a Where in the World Challenge this month will be entered in a drawing at the end of the month for some special AllEars® goodies!
Be sure to follow @allearsnet on Instagram and Twitter!
Check out our YouTube Channel for reviews, news, information, and more!
Click below to subscribe to the AllEars® Newsletter so you don't miss any of the latest Disney news!