With holiday decor going up at Epcot and the International Food and Wine Festival coming to a close next week, it's time to look forward: to the Epcot International Festival of the Holidays, of course!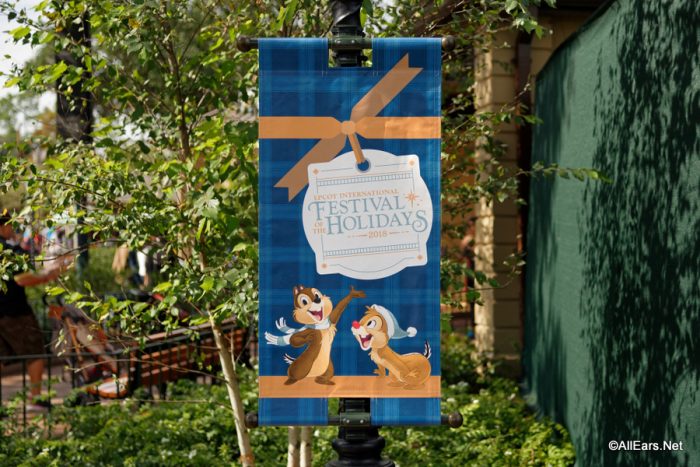 We were invited to a media preview for the Festival, which will celebrate its fourth year since replacing Epcot's previous Holidays Around the World celebration. The Festival of the Holidays will, once again, feature celebratory eats from around the world in Holiday Kitchens — more commonly known as food booths.
Click here to review all the menus for the
2019 Holiday Kitchens at the Epcot International Festival of the Holidays

!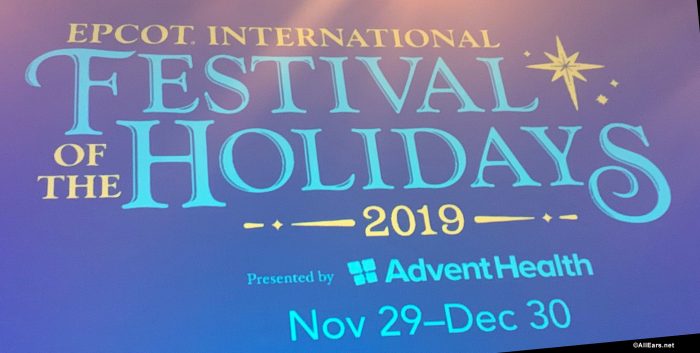 Festival of the Holidays Food and Drink Preview
This year's Festival of the Holidays includes many new dishes, a few of which we were able to try at the preview.
First up, a comforting bowl of Canadian Rice and Ham Soup served with a Pretzel Roll.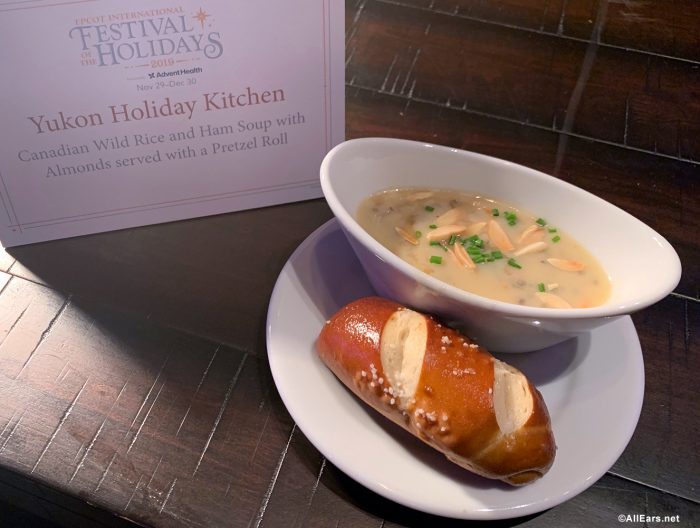 This is a brand new item this year, and it'll be great on a cool day at the Festival.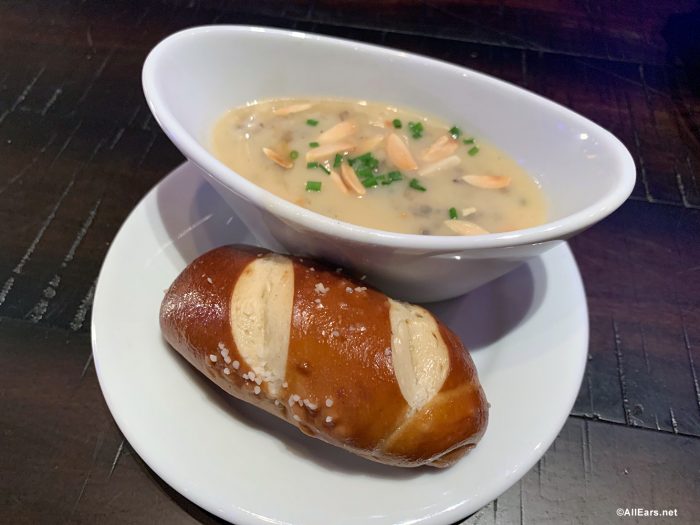 L'Chaim offers up two irresistible options. The first is Potato Latkes with Sour Cream.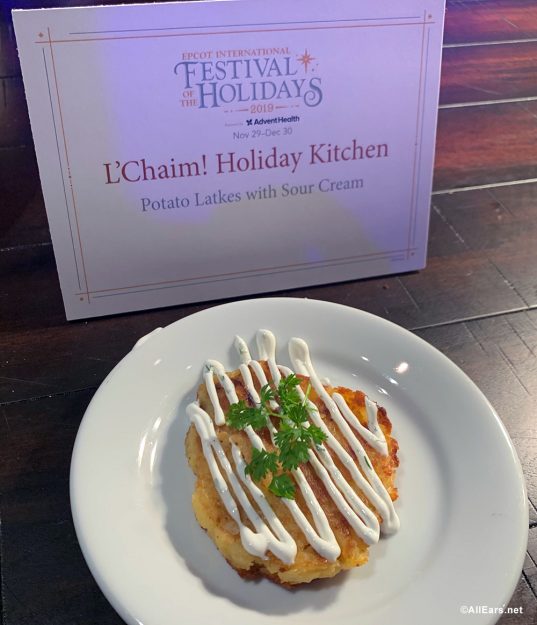 Then, there's a latke with a twist: Smoked Salmon Potato Latkes. These were highlighted at the preview as a likely Festival favorite.
From Bavaria Holiday Kitchen, we tried the Pork Schnitzel with Mushroom Sauce and Spaetzle. This is a hearty option that's probably share-able — especially if you plan on eating lots of other goodies!
As for drinks, Disney shared some of those, too! Stay warm (or cool down, depending on the weather) with these festive sips!
From the Holiday Sweets & Treats Booth, we tried the Chocolate Peppermint Shake Featuring Twinings® Peppermint Cheer Tea.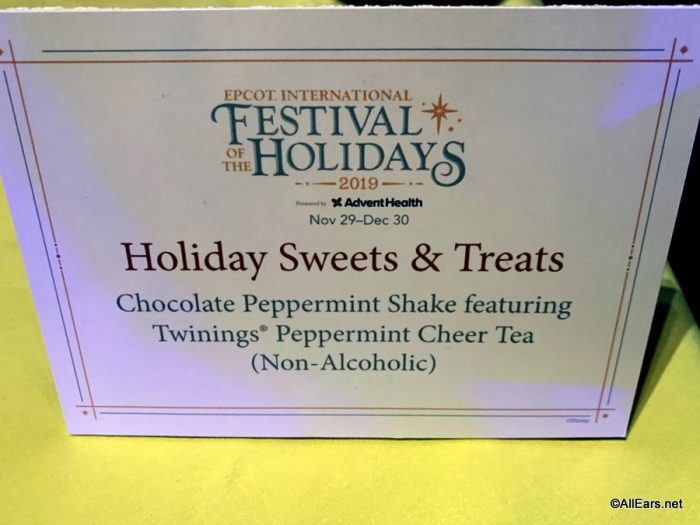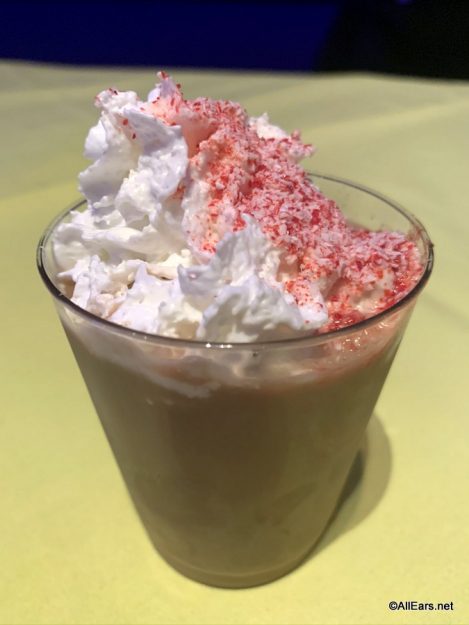 This drink can be ordered non-alcoholic or spiked with Whipped Cream Vodka.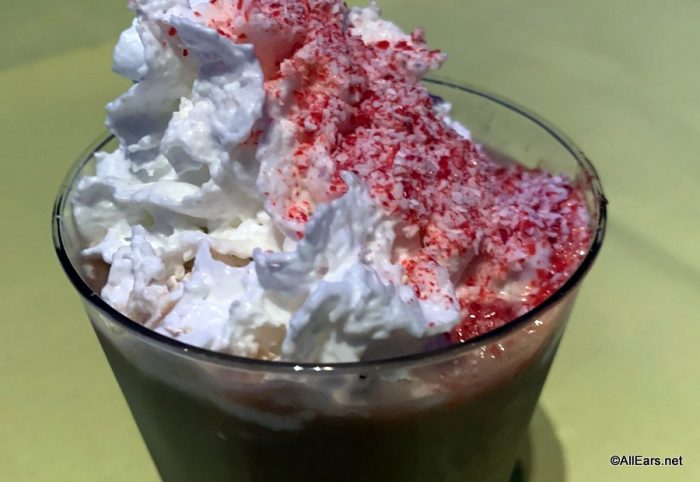 From Refreshment Port, we tried T.G. Lee Eggnog with and without Spiced Rum.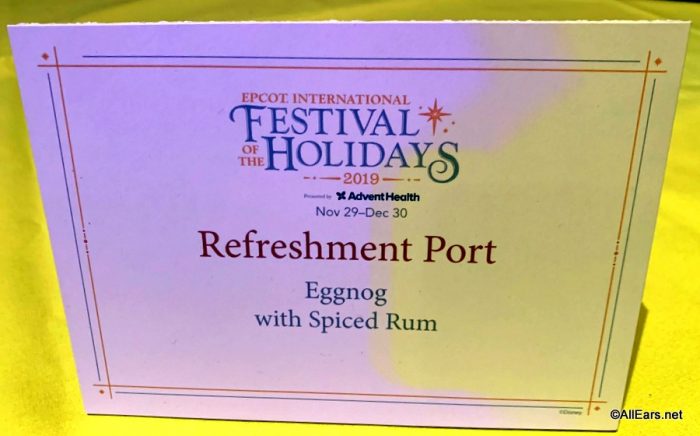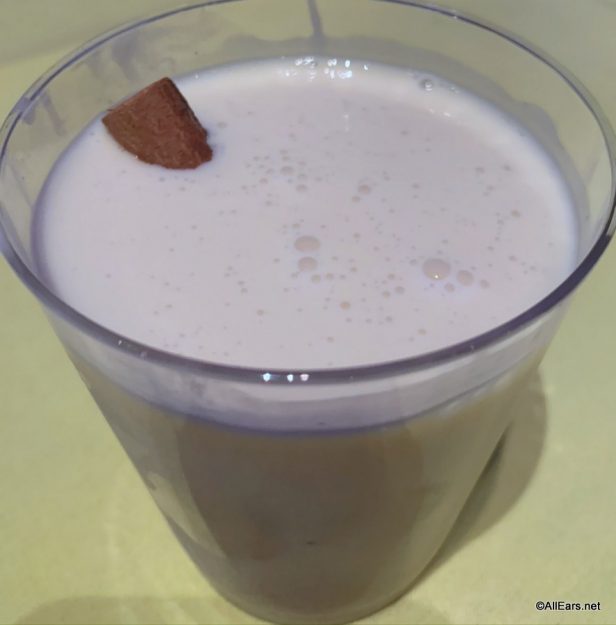 At Bavaria Holiday Kitchen, Festival-goers will be able to sip on Glühwein: House-made Hot Spiced Wine.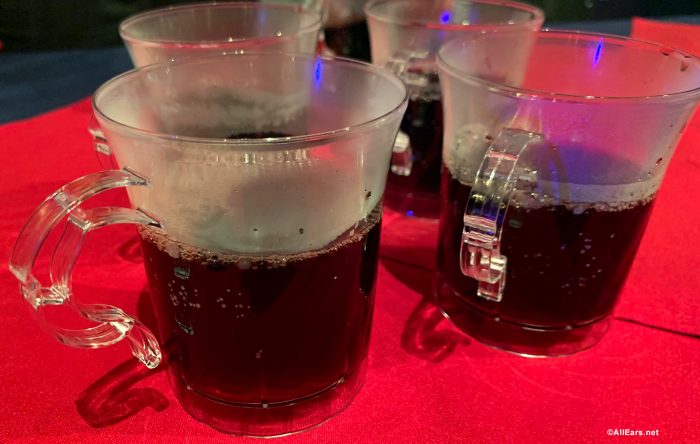 At L'Chaim, guests will find Shmaltz Brewing Company, Chanukah Hanukkah Pass the Beer. Aside from the fun name, it's a solid drink to accompany the tasty eats at this booth.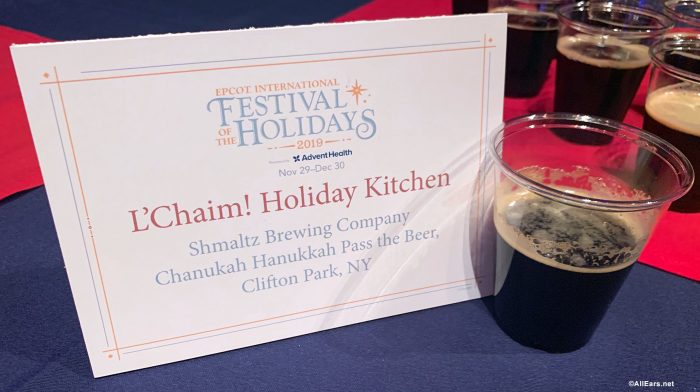 Festival of the Holidays Merchandise Preview
Merchandise has become a world unto itself at the Epcot festivals, and the Holidays is no exception. There are many shirts, pins, mugs, and more from which to choose — including a few Passholder exclusives (we'll mark those below).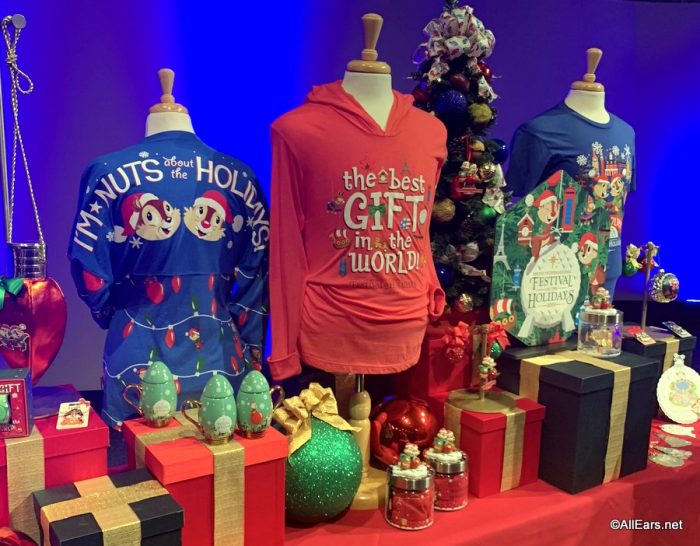 We love this ornament that gives us Spaceship Earth vibes.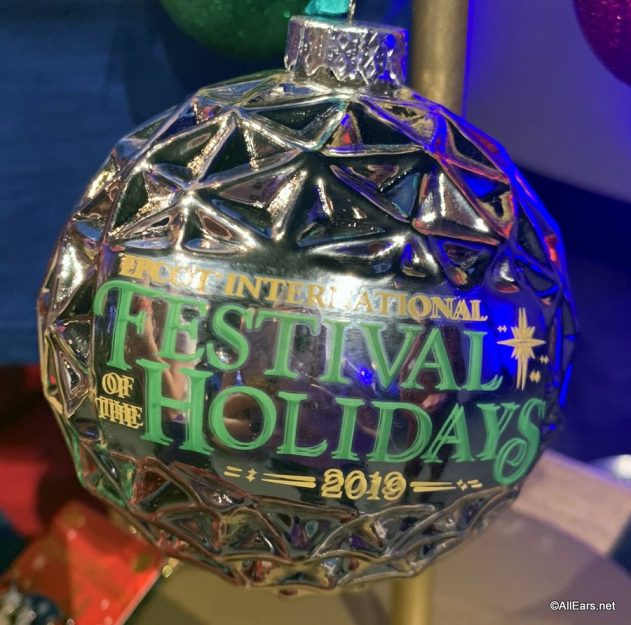 And since Chip 'n' Dale are featuring prominently in the merchandise this year, this ornament is sure to be a crowd favorite.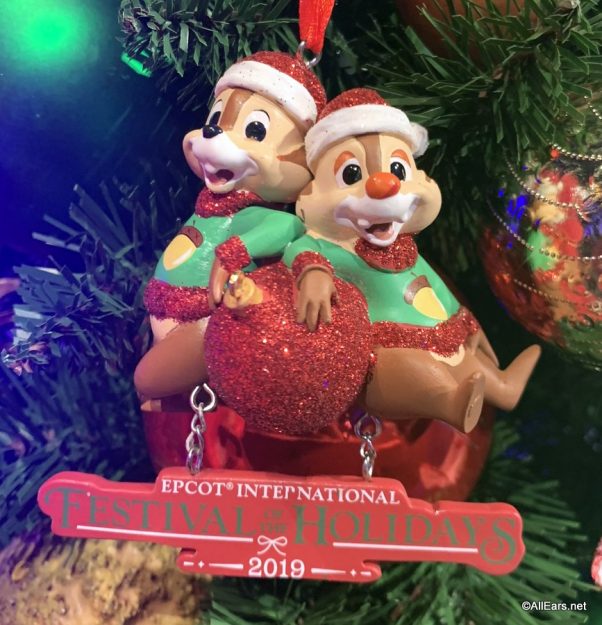 There's a Passholder-exclusive ornament as well. It's got a fun small world background.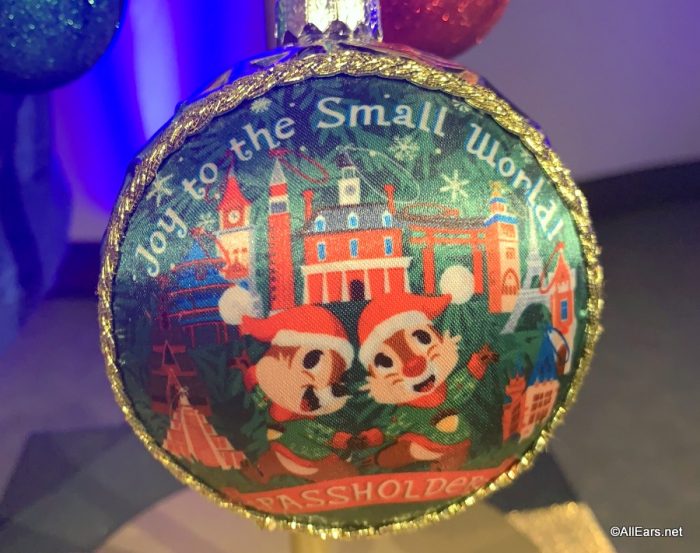 This bag has us scratching our heads a bit, but it's fun and festive.
We saw a red version of this mug for Mickey's Very Merry Christmas Party, and we might like it even better in soft green!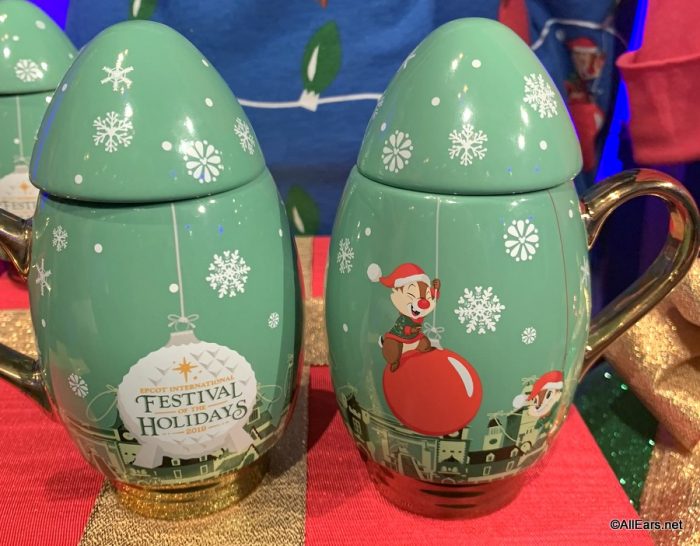 There will be two pins available. This one with Goofy and Donald is a Limited Edition.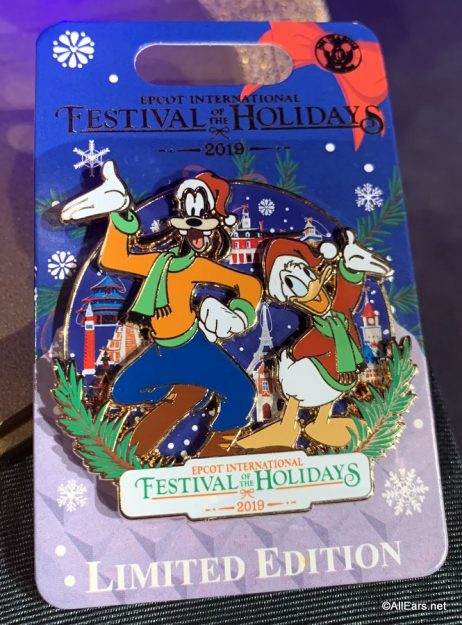 And there's a Limited Edition pin for Passholders, too.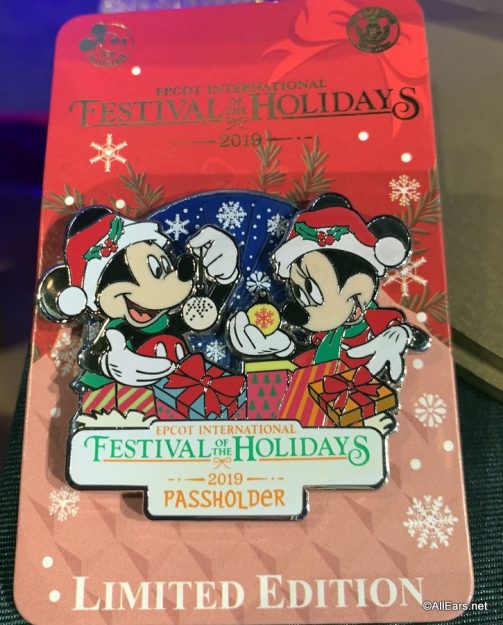 Passholders can also pick up this short-sleeve tee shirt.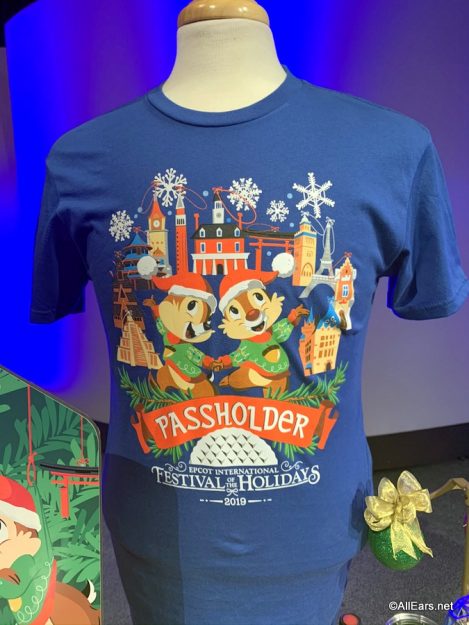 But the spirit jersey is for everyone!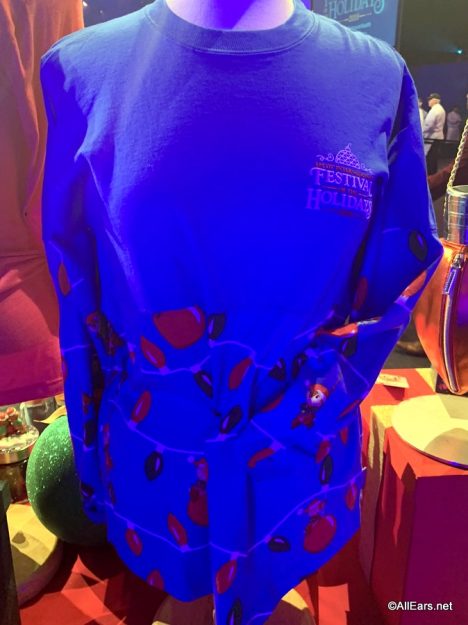 The back is pretty over-the-top, but that's how we roll at Walt Disney World. 😉
We like this long-sleeve, hooded tee, too.
The arm detail is super cute.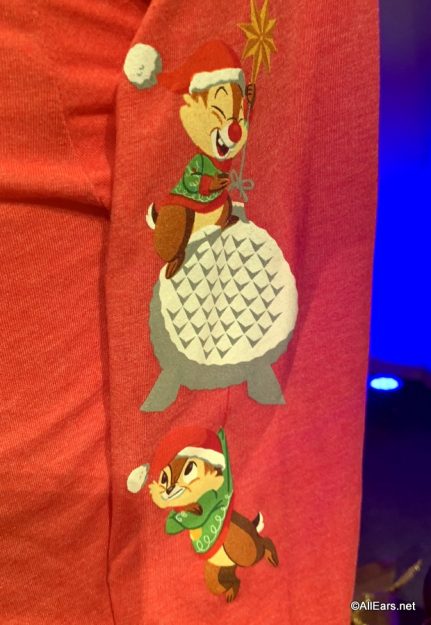 Chip 'n' Dale top the Cookie Stroll jar this year. What a great collectible.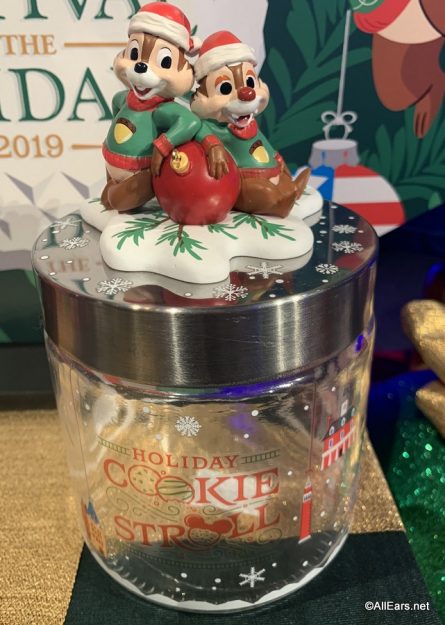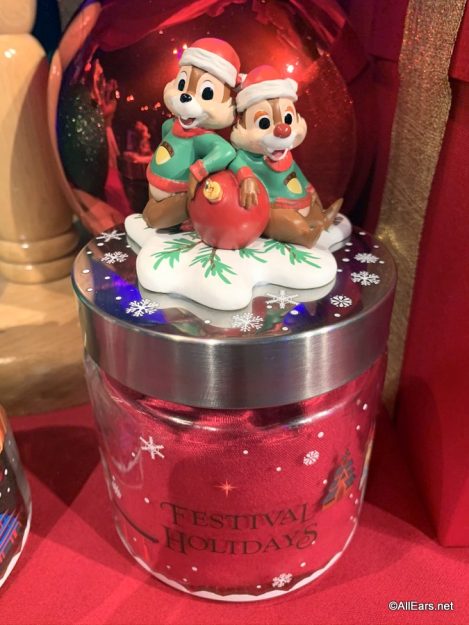 And guests who want to have a little adventure on their Festival day can pick up Chip 'n' Dale's Christmas Tree Spree and head out on a scavenger hunt!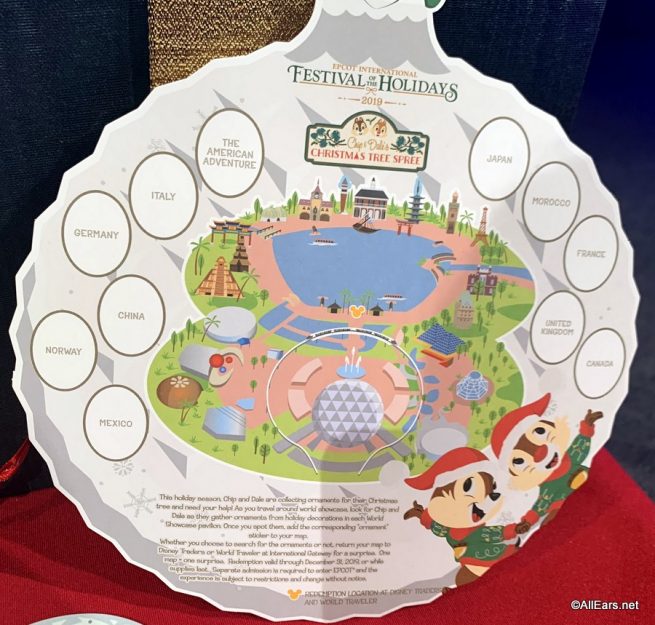 And if you complete your Christmas Tree Spree, you get a fantastic prize this year: your choice of one of these three two-sided flat ornaments!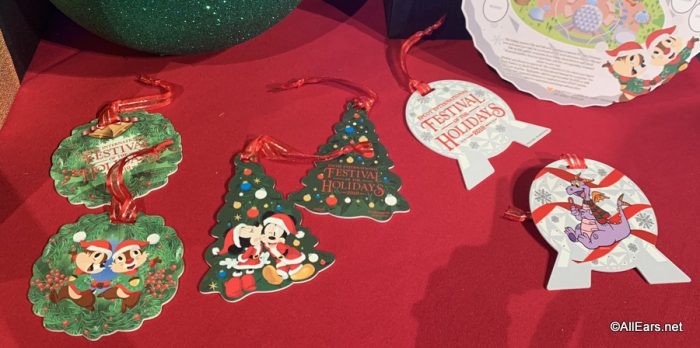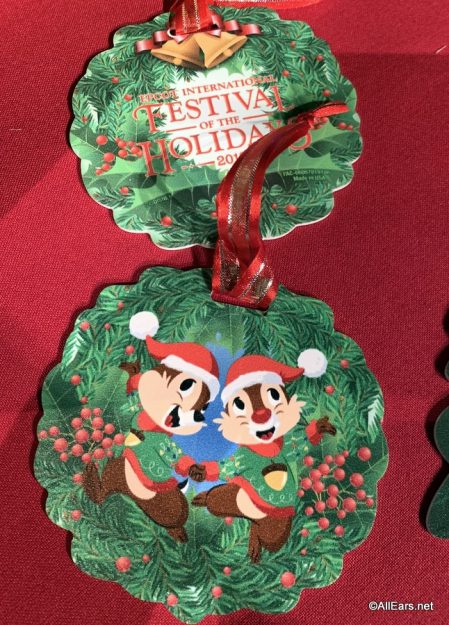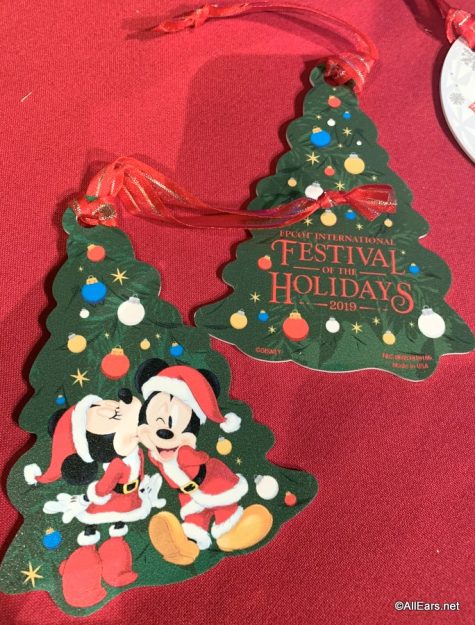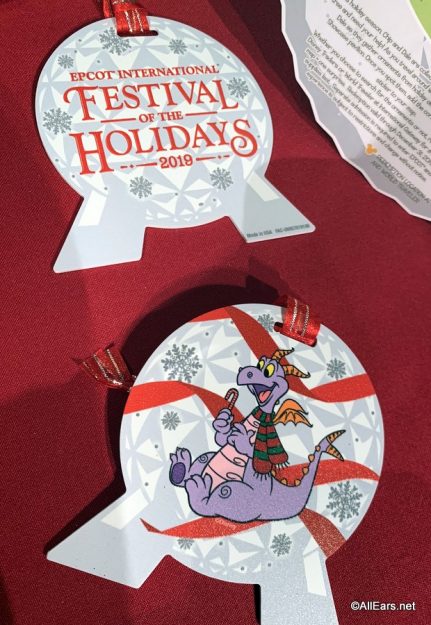 In prior years, the Christmas Tree Spree was $6.99 (plus tax), but if you're getting a fantastic ornament at the end? It's a bargain — fun and fruitfull!
Don't forget: the Festival of the Holidays includes some stunning seasonal entertainment, too. Reflect on the details of the beloved Candlelight Processional here. And if you want to learn about holidays from around the world, see more about the Storytellers here.
Will you be visiting Epcot for the Festival of the Holidays this year? Let us know in the comments! 
Want More AllEars? You know you Do! Follow us on social media!
Disclosure: We were invited by Walt Disney World to attend a media preview for the Epcot International Festival of the Holidays 2019. This did not affect our reporting of the event — our opinions are our own.