Happy Holidays from Walt Disney World where gingerbread is really having an aromatic moment! We've seen the usual stunning displays at Disney's Grand Floridian, Contemporary, BoardWalk Inn, and Beach Club Resorts. We've welcomed a new display at Wilderness Lodge Resort. And now it's time for a new display at yet another Resort!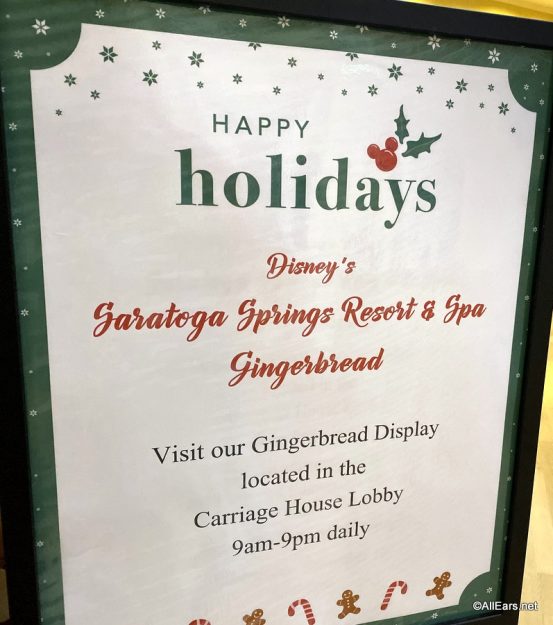 Welcome to Christmas at Saratoga Springs Resort! This newest display is located in the Carriage House lobby and can be explored from 9AM to 9PM each day.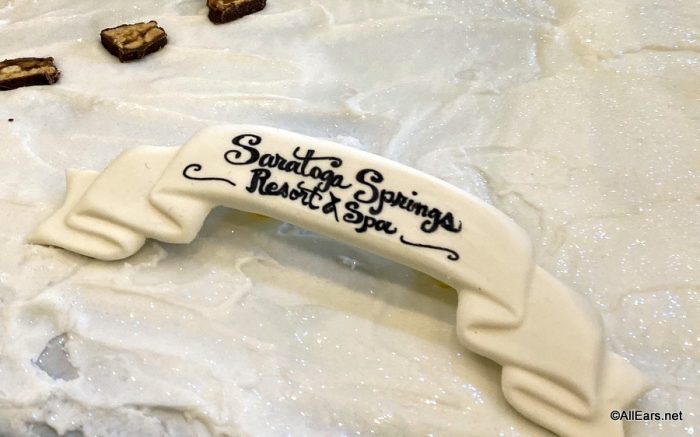 Unlike some of the other, gargantuan gingerbread displays, Saratoga Springs' display is a bit more similar in size to what you might create at home. Except, you know, professional and highly detailed.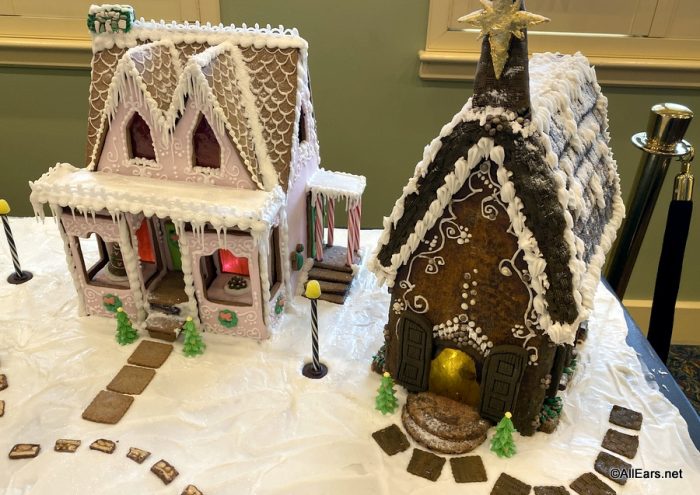 This pale purple house has sweets in the front windows. A tiny layer cake? Adorable.
The icing work is stunning. Icicles, shingles, and rooftop details are sweet and beautiful.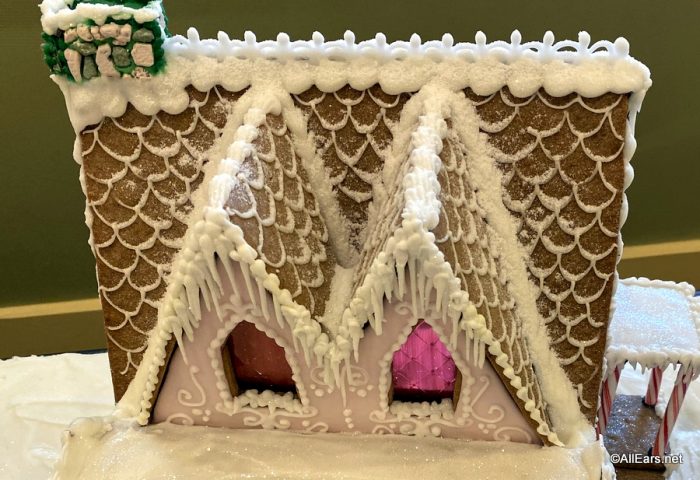 This church-like piece is lets the dark brown of the gingerbread cookie shine and adds more icing details.
A tiny yellow house with stone walkway and petit window shutters is warm and welcoming.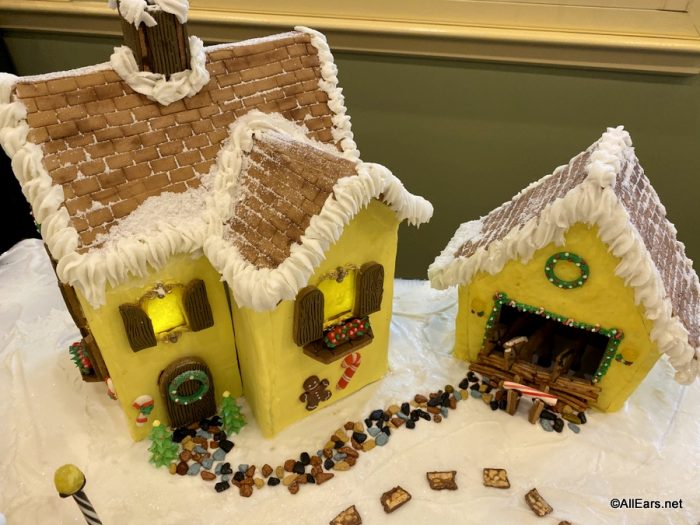 The post office is looking solid in brick with some great texture on the roof.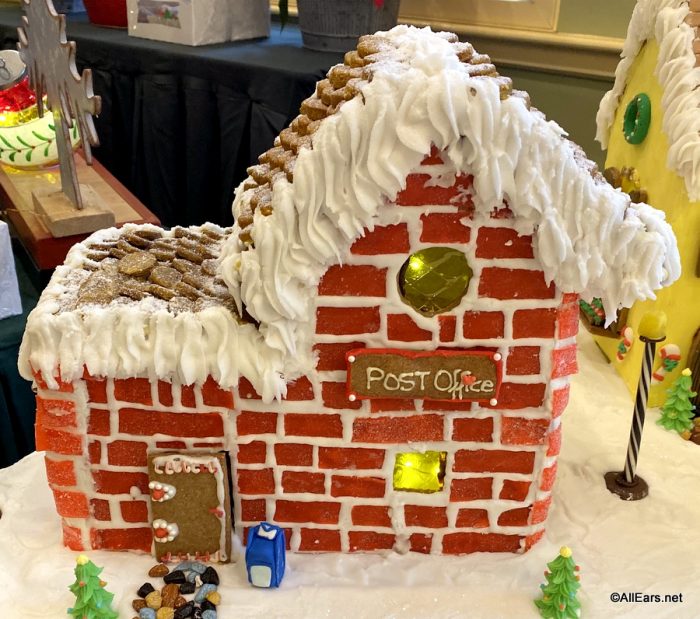 And while the Beach Club has a near-life-size carousel made of gingerbread, Saratoga Springs has this miniature version. Mickeys dot the top, and tiny carousel horses and snowmen stand ready for fun.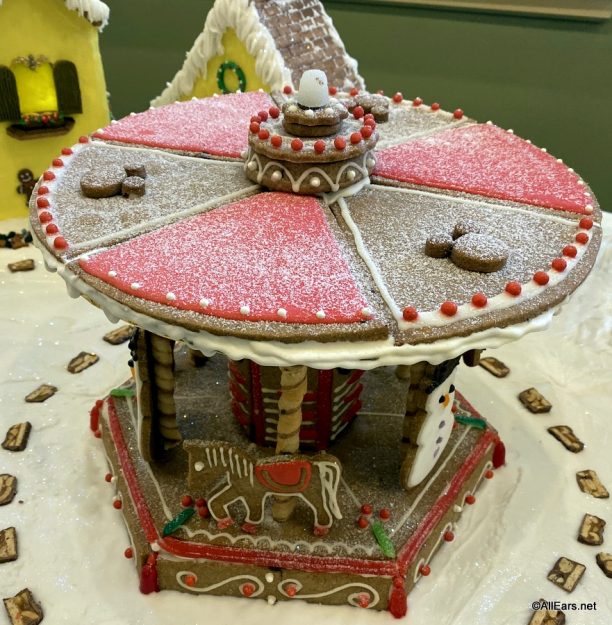 Per usual, there are some edible treats nearby, including festive Peppermint Bark.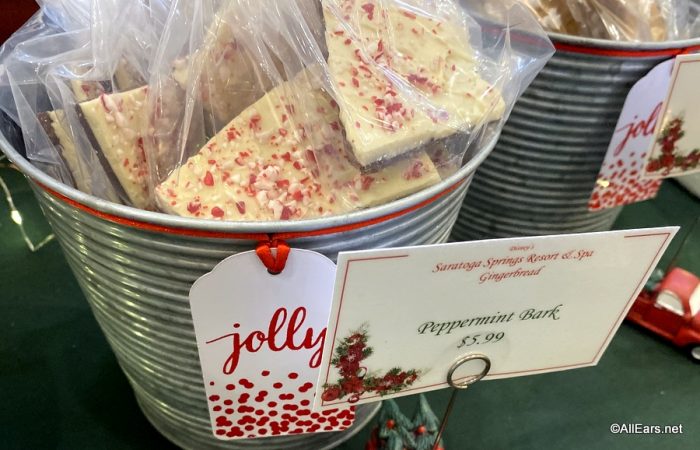 Gingerbread cookies are a must, of course.
And these Macarons come packaged and ready to travel!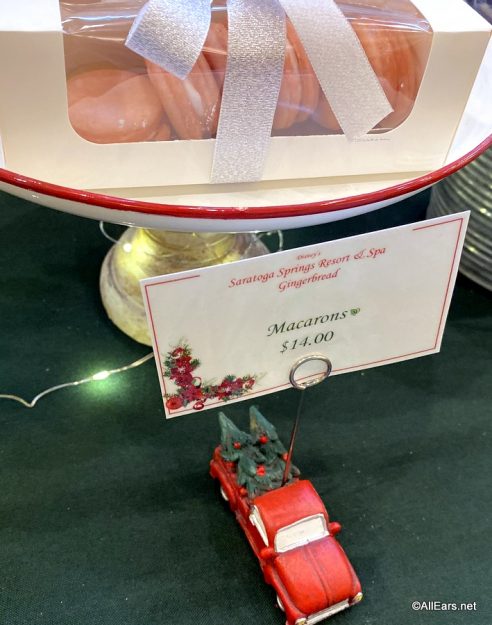 If you're inspired to Create Your Own Gingerbread House, Saratoga Springs has a kit for that!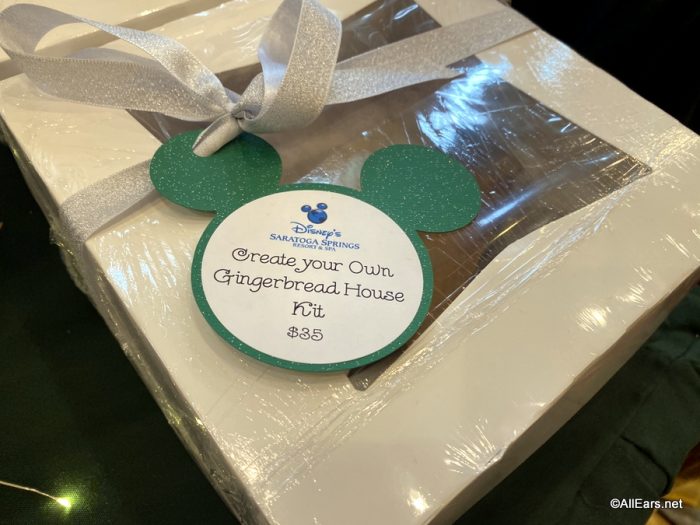 But if you prefer your Gingerbread House pre-made (and completely adorable), you can go that route, too!
There's some merchandise here, too. As we've seen at the other gingerbread displays, you can get a Limited Edition Gingerbread Collection pin!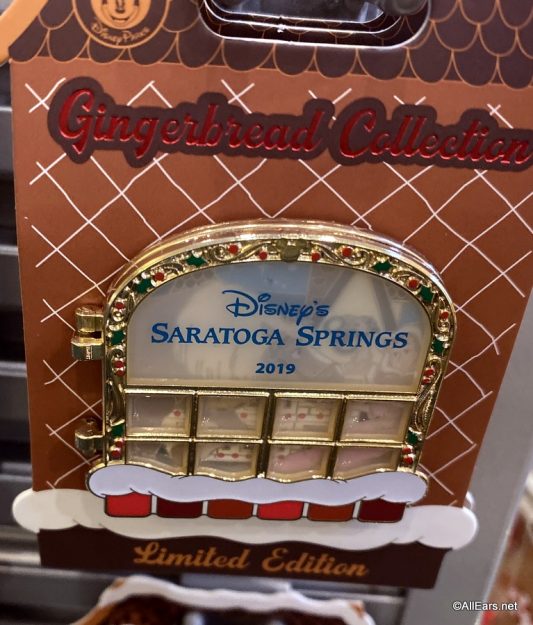 Keep your cocoa hot with this mug-with-a-lid.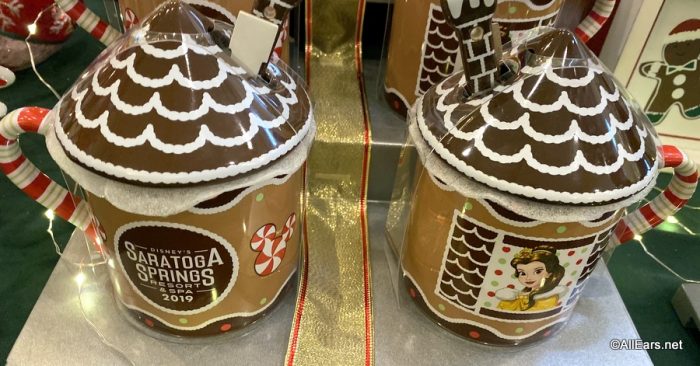 And we're seeing these candy ornaments at many displays, too. We imagine a collection of them would make for some great Christmas memories.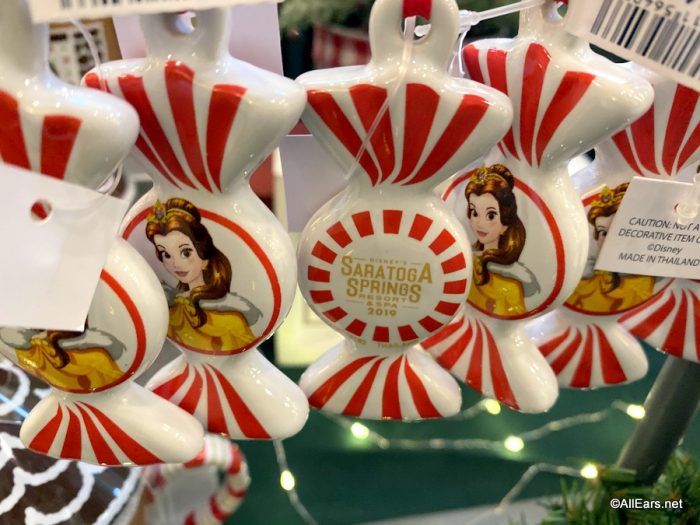 Happy holidays from Saratoga Springs!
Want More AllEars? You know you Do! Follow us on social media!