Disney Movies are great in part because they are quality fun for the whole family. Nothing gets me more excited for a movie than seeing the Luxo Ball,  the Pixar lamp, or a firework shoot over the castle.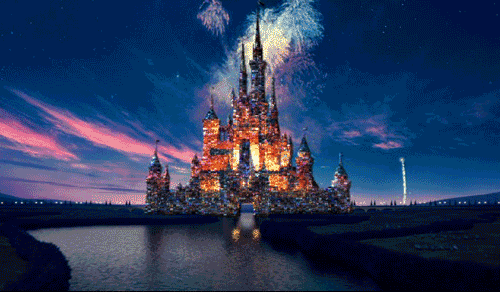 But while most Disney movies are geared for the whole family to enjoy together, there are several jokes that go way over the kids' heads — but get the parents chuckling! 
Here are our favorite Disney movie jokes…that aren't for kids. SO CONSIDER THIS YOUR WARNING KIDS.
"Somebody call IX-I-I!" — Hercules
When Pain and Panic are disguised as kids to trick Hercules into fighting the Hydra, they are shouting for help from underneath the boulder. One of them screams "Somebody call IX-I-I!" Those are the Roman numerals for 911. LOL.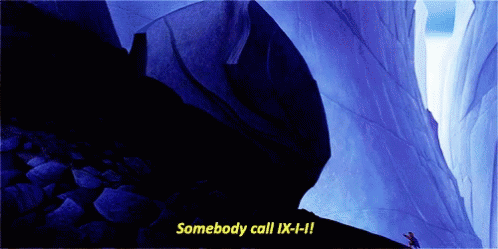 "I lived through the 60s!" — The Santa Clause
When Tim Allen (aka Scott Calvin) first becomes Santa Claus, he picks up the sack of gifts and immediately starts flying. His kid is amazed, but Scott's response is for the grown ups in the audience: "It's okay, I'm used to it. I lived through the 60s." This is a pretty slick joke about drug use, made more impactful when you realize that Tim Allen was once arrested for having over a pound of cocaine on him to traffic and spent over two years in prison. (That was in the 70s, but still.)
One Jump Ahead — Aladdin
During the song "One Jump Ahead" in Aladdin, he ends up in a building with some lovely ladies who initially try and dance with him. They quickly change their tune though — and I hate to be the one to tell you, but it's because Aladdin has ended up at a brothel, and he doesn't have any money. He even runs into the Madame. Deeeefinitely not kid-friendly content.
"Snow cone? No, no, no. Don't worry. It's lemon." — Monsters Inc. 
In Monsters Inc. when Mike and Sulley get banished, they meet the Abominable Snowman who offers them yellow snow cones. GET IT!? YELLOW SNOW!
(But don't worry, they're lemon. At least, we think they are.)
"Flowers, Chocolates, Promises you don't intend to keep." — Beauty and the Beast
The Beast says he wants to do something special for Belle, and this is Cogsworth's response. I absolutely did NOT catch on to "promises you don't intend to keep" until many years after my first viewing of this classic.
"Wearing a Big BS" — The Incredibles
Syndrome shows up at the Parr's house posing as the new babysitter. When the current babysitter asks why he has a big S on his chest, he says it stands for "Sitter." And then he explains why he doesn't have the initials for "babysitter."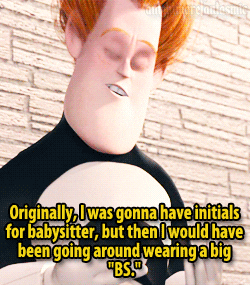 "I have a little…little…" — Ratatouille
Linguini is trying to explain to Colette about his little friend Remy.  As he's slowly spitting out the words he makes a "little" gesture which prompts Colette to glance down VERY quickly.
Buzz Lightyear's Excitement — Toy Story 2
In Toy Story 2, Buzz sees Jessie fly around the room and he becomes excited. Overly, physically excited…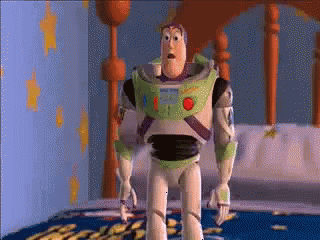 "All Convertible Waitresses" — Cars
In Cars, a sign flashes by that promises "All Convertible Waitresses" at the "Top Down Truckstop." Cars. Always bringing the funny.
"I saw a really hairy guy. He looked like a bear." — Inside Out
When Riley is getting used to her new room in San Fran, Fear thinks some noises might be a bear, which prompts these responses from Disgust and Anger. Comedy gold. (If you don't get it, I am not explaining it to you.)
Have you ever noticed a joke that wasn't made for kids while watching a Disney movie? Let us know in the comments!
Be sure to follow @allearsnet on Instagram and Twitter!
Click below to subscribe to the AllEars® newsletter so you don't miss any of the latest Disney news!