D23, Disney's official fan club, continued its presence at San Diego Comic-Con (SDCC) for the second year in a row with the presentation on "Mickey on Vinyl:  D23 Celebrates the Mouse, the Music, and the Movement."
The panel was moderated by Mickey's voice actor Bret Iwan, and included  music and TV producer Bambi Moé, Alyssa Tyron, overseer of the Mickey Mouse brand, and costume design and development manager Trevor Rush.
To kick off the panel, they showed clips from Mickey's 2016 around-the-world birthday tour to demonstrate how music and dance and Mickey Mouse can bring everyone together.
Following this up as an example of how Mickey has always been at the forefront of musical trends was a clip from "Steamboat Willie," the first animated short with synchronized sound.
Going through Mickey's early musical career, attention was paid to "Fantasia" and "The Band Concert" as Mickey's first forays into classical music.
With the advent of "The Mickey Mouse Club," Annette Funicello became Disney's first pop star, with her recordings on the newly established, more sophisticated Buena Vista Records label.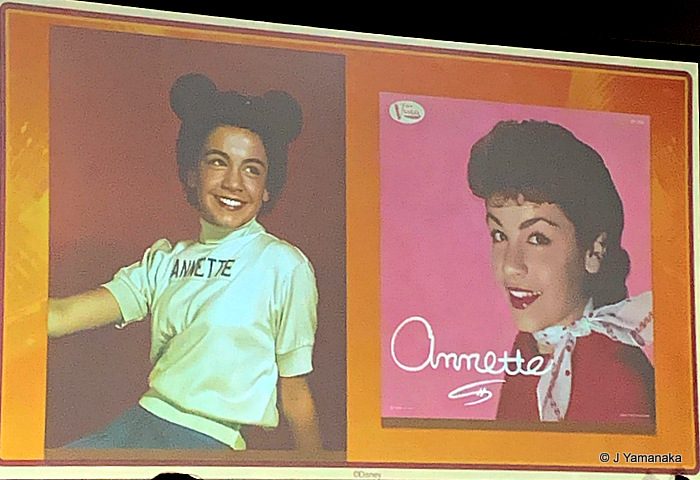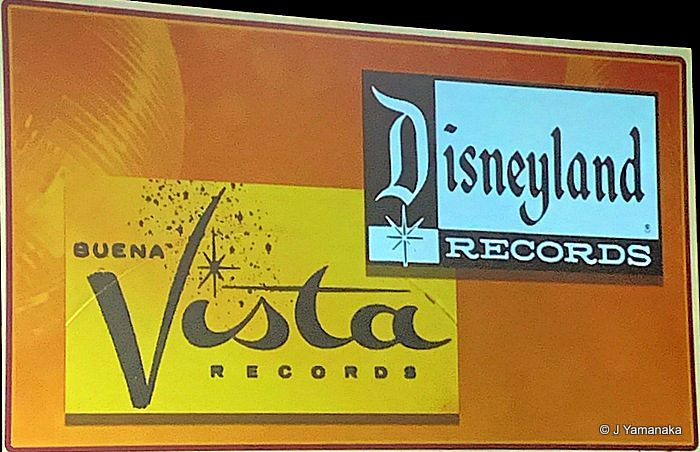 Jumping ahead to the 1980s, records such as "Mousercize" featured tunes from artists such as Edwin Starr, known for the Motown hit "War."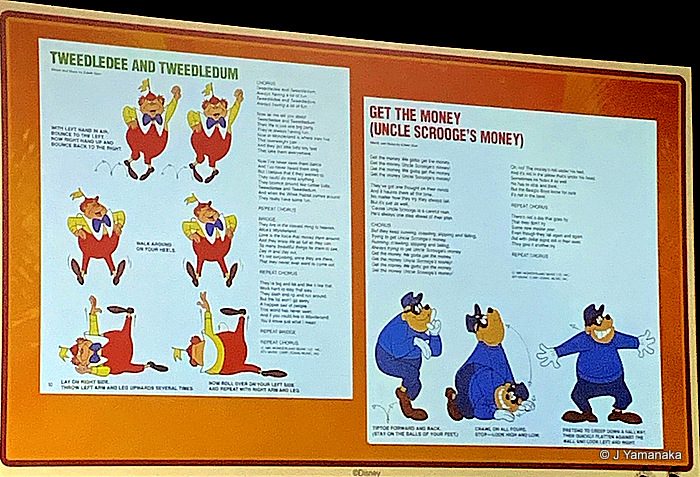 "Splashdance" was a record that was inspired by the cover art rather than the other way around.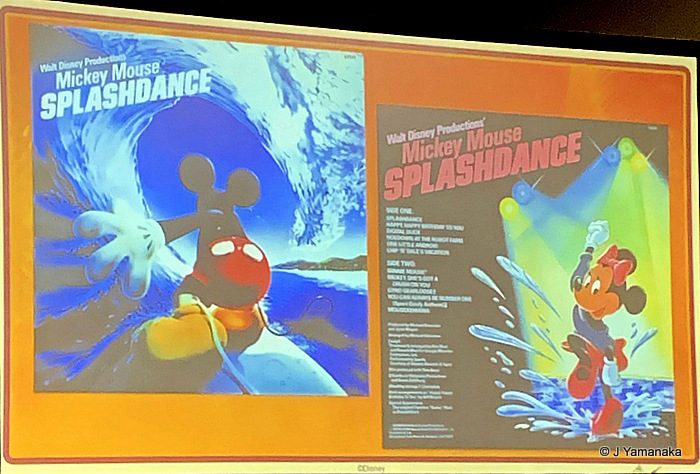 As a special treat, audience members were shown the world premiere of the newly restored music video trailer for "Mickey Mouse Disco."
After some recap of the recent D23 roller disco party, they spoke a bit about the Mickey's Disco Night party D23 held just the night before, and Mickey and Minnie's new "formal disco" costumes that were custom designed for them.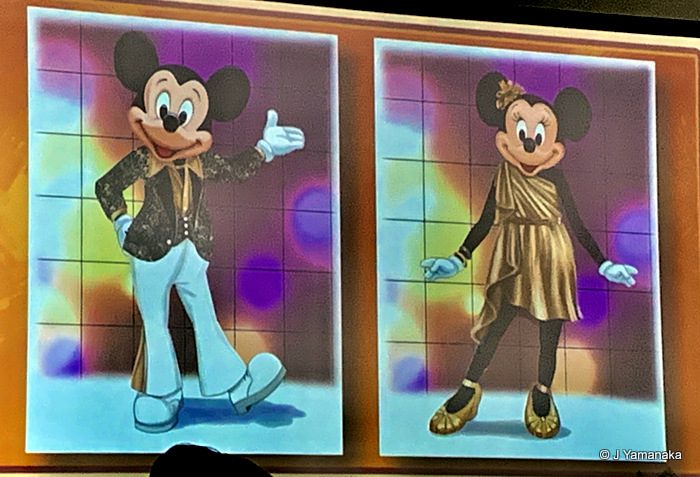 But then, to finish off the presentation, the mice in question showed up to model the new outfits in person.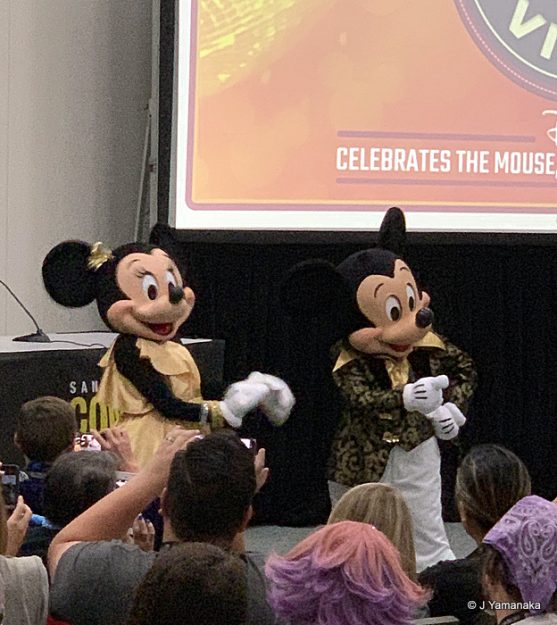 A nice example of the programming guests might expect for next month, at the D23 Expo.
Were you at San Diego Comic-Con this year? Did you see Disco Mickey and Minnie? Let us know in the comments!
Be sure to follow @allearsnet on Facebook, Instagram and Twitter!
Check out our YouTube Channel for reviews, news, information and more!
Click below to subscribe to the AllEars® newsletter so you don't miss any of the latest Disney news!