OK, let's be honest — have you really been to Disney if you don't post an Instagram photo from your trip?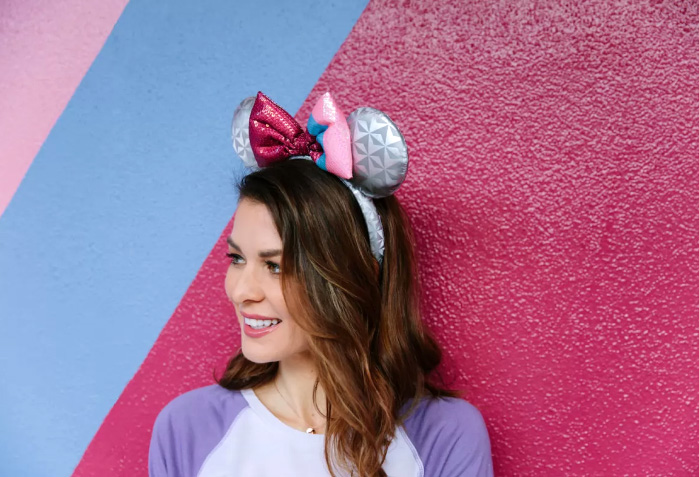 With phone camera quality getting better and better these days on top of the availability of Disney's PhotoPass, taking amazing shots is extremely easy in the parks. But, the key to a great Instagram pic isn't just the location!
One element that can make every post memorable is DISNEY MERCH! Some of the best photos use various popular park items in them, bringing a little more magic to each close-up. Stuck on what merch will get you the most likes? Don't worry — there are 10 items that will have your followers commenting heart emojis for days!
1) Ears
Possibly the most iconic piece of merchandise you can buy in the parks are Minnie Ears or Mickey Ear Hats. If we're being honest, I have to say that I have an entire collection of these beauties. They come in all different shapes, sizes, and colors that are PERFECT for the 'gram. Disney frequently creates new pairs, ranging from sparkled to themed to designer. There are just so many variations!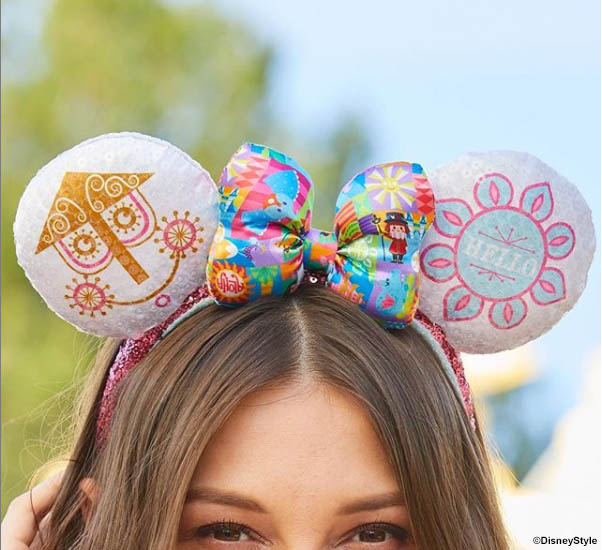 One of the best parts about having a pair of ears is that you can coordinate an entire outfit around them! Wearing a pair of Mermaid Ears? Put on some green-scaled leggings and a purple top to look like Ariel! Wearing the original Minnie Ears? Pair them with some red, black, and white pieces to create a classic ensemble.
Yet, you don't even have to be in the photo to reel in a bunch of Insta likes! Photos of ears by corresponding rides, in front of the castle, or next to the infamous Disney walls are a way to get your creativity flowing. Choose your angle, lighting, location, and more for an outstanding snap!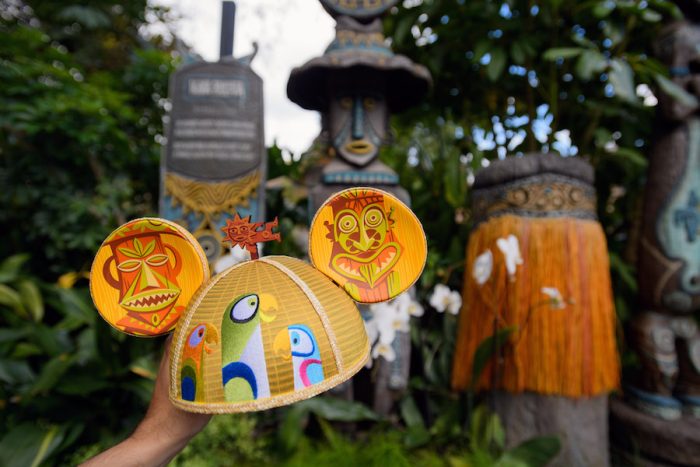 However, you don't have to plan an outfit or a location around your ears. They're simply cute enough to wear with anything and to be photographed anywhere. Yeah, they even look cute in mirror selfies, you guys! (I've definitely taken a few.)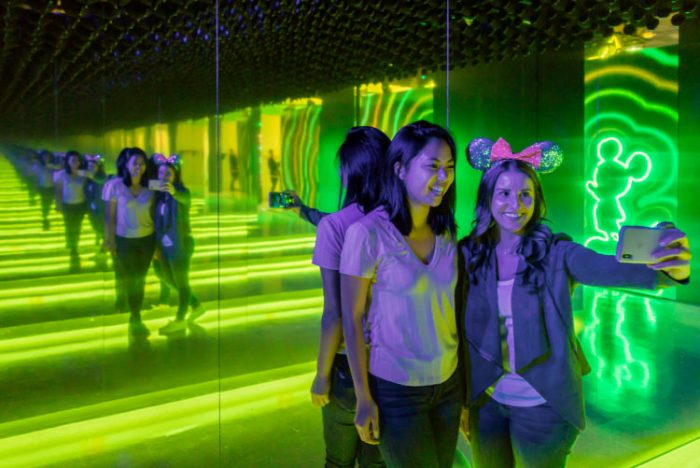 OK, all of these points about Minnie and Mickey Ears are great, but maybe you just really like to color coordinate. That shade savviness can really come in handy when you pair your ears with…
2) Spirit Jerseys
I'm sure that you've seen these long-sleeved shirts pop up in a park store, or you've spotted another guest happily wearing one. They are an especially interesting form of logo merchandise because the logo isn't the primary focus: the design is! And, you are too, obviously.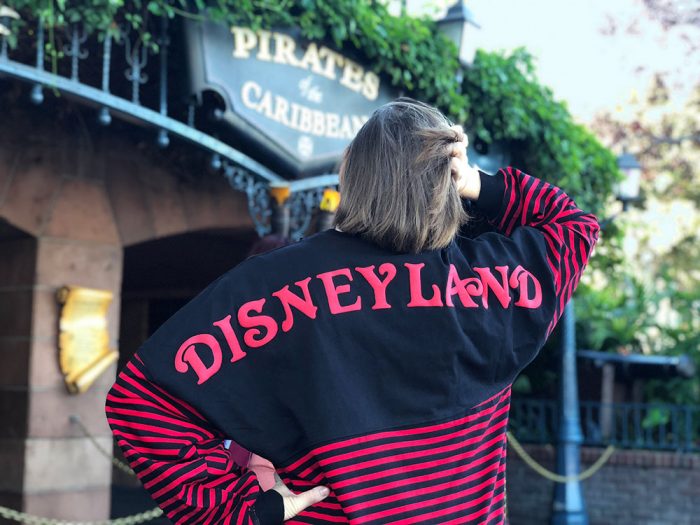 You can get the most adorable photos all over Disney in these, not just in specific areas. Some people immediately take a picture in front of a matching ride, but I think some of the best places to pose are next to similarly decorated decor! Has anyone ever considered how charming the Imagination Pink Spirit Jersey would be in front of the Bubblegum Wall?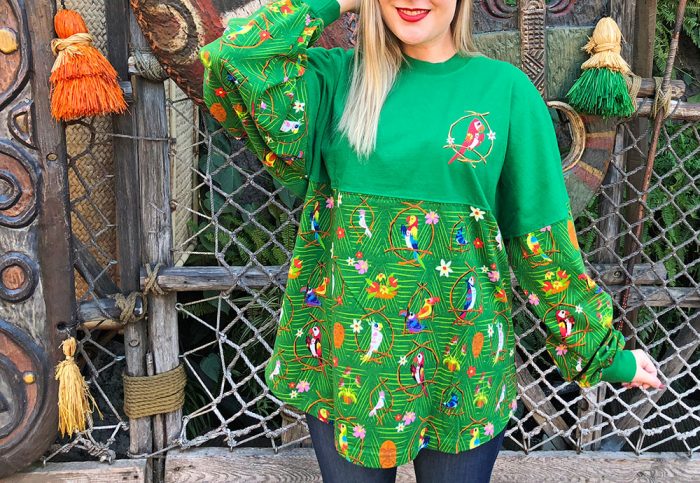 Still, regardless of how stylish the Spirit Jerseys are, sometimes wearing a low-key outfit is a great option to give you major grid goals on social media. This leads us to number 3!
3) Park Tees
Going back to the basics can be a really benefit to your Insta theme. Simplicity is key in many areas of life, including photographs! Maybe you want to give an inspirational quote, provide a intimate look into your personal thoughts, or offer your opinion on a situation in the caption below your pic…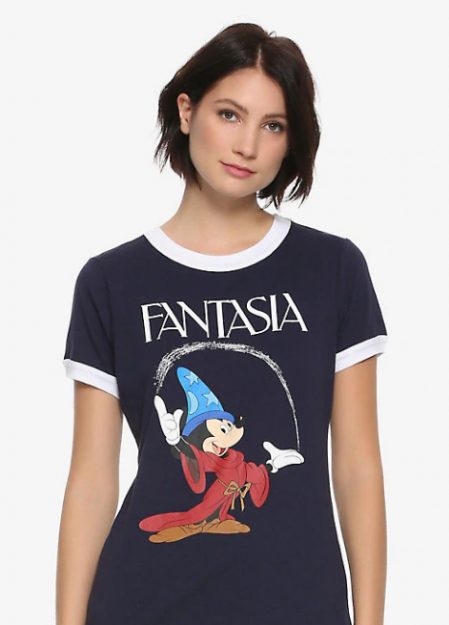 That's why choosing a basic Disney tee is a fantastic option for your page. You can be your most original self while you're dressed in an authentic and straightforward merch item! Also, some adorably goofy photos are a major possibility in Disney tees.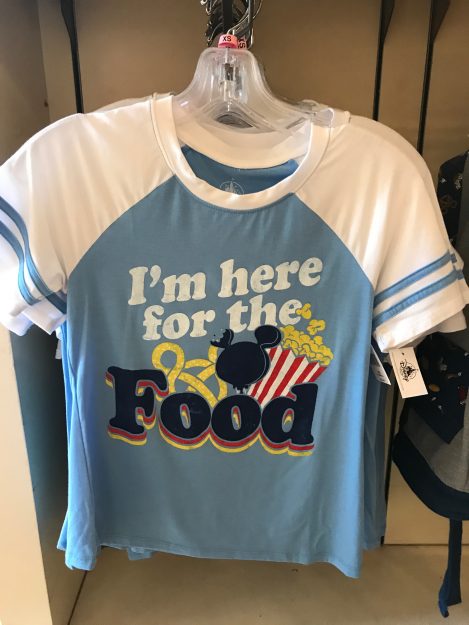 Mickey bar + this food shirt = Major FOMO for your followers that will bring you some well-deserved views.
4) Cakeworthy Brand
Disney content is practically my favorite thing to see on social media, and I'm sure it's one of yours, too! That's why I love the brand Cakeworthy.
Your favorite Disney characters and movie quotes appear on their tees, flannels, dresses, and other merch.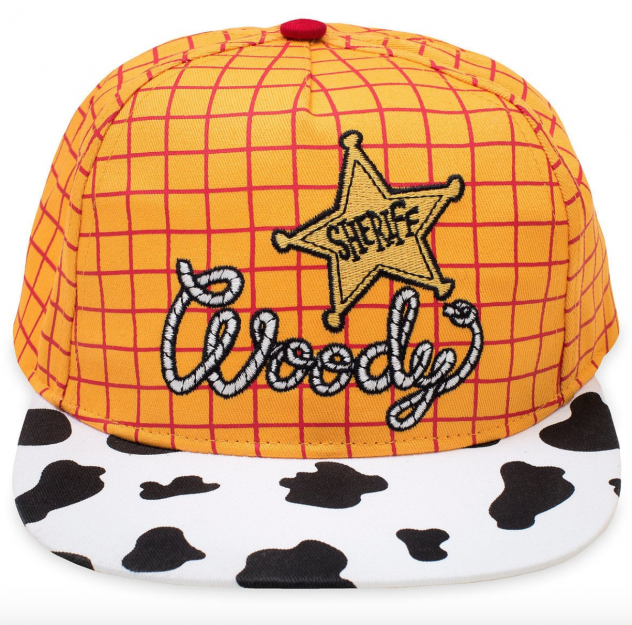 Daydream about the Claw in front of the Alien Swirling Saucers in Hollywood Studios wearing this dress…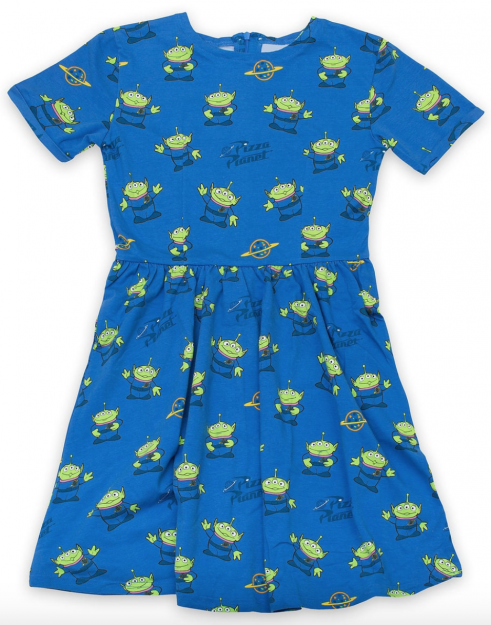 Or, give the camera your best pouty face thinking about how overrated the human world is in front of Under the Sea — Journey of the Little Mermaid in Disney World's Magic Kingdom.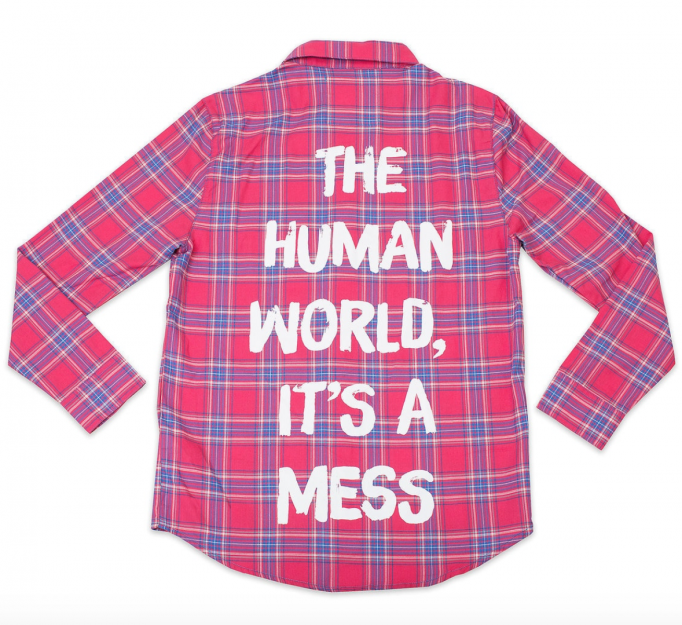 Innovative brands like Cakeworthy provide you with the means to use your amazing imagination for your Instagram posts! Speaking of visionary brands…
5) The Dress Shop Brand
I could GUSH about the whimsical outfits from The Dress Shop. As soon as you put on one of their skirts or dresses, you have the overwhelming need to twirl (brb, now I want to spin around my room in one of these).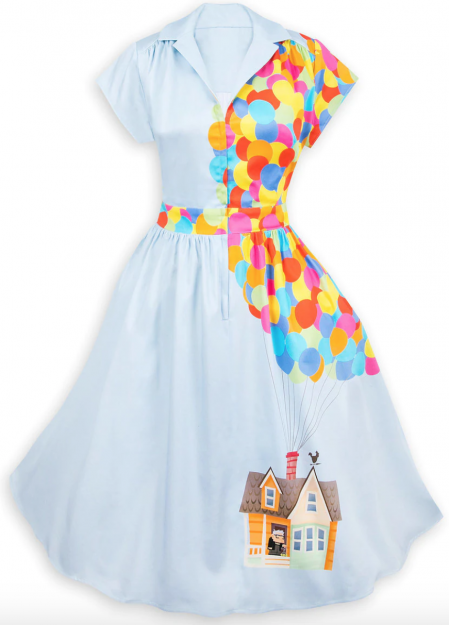 While Insta is the best place for a cute pic, posting a delightful video whirling in front of Sleeping Beauty Castle is a sure way to accumulate likes!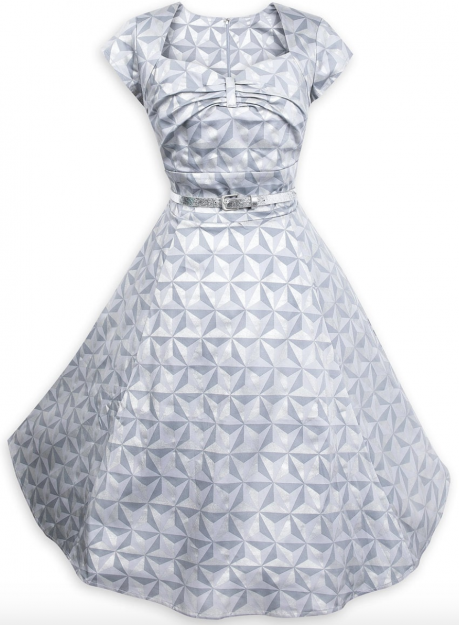 Also, The Dress Shop merchandise is a wonderful way to feel confident about yourself. You're already a Disney Princess at heart, so why not look like one too?
6) Bags
Every Belle of the Ball has to keep track of her important items. Lipstick, phone, list of every single Disney treat you want to eat while you're in the parks… Or, is that just me?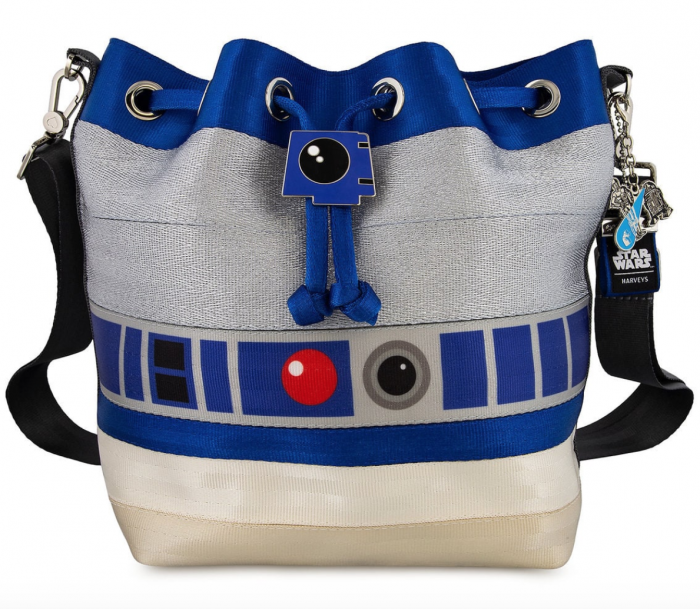 Danielle Nicole's character purses are not only a darling outfit accessory, but they're also an enchanting addition to photos of yourself or even on their own. Wouldn't this The Princess and the Frog Purse look INCREDIBLE in New Orleans Square?!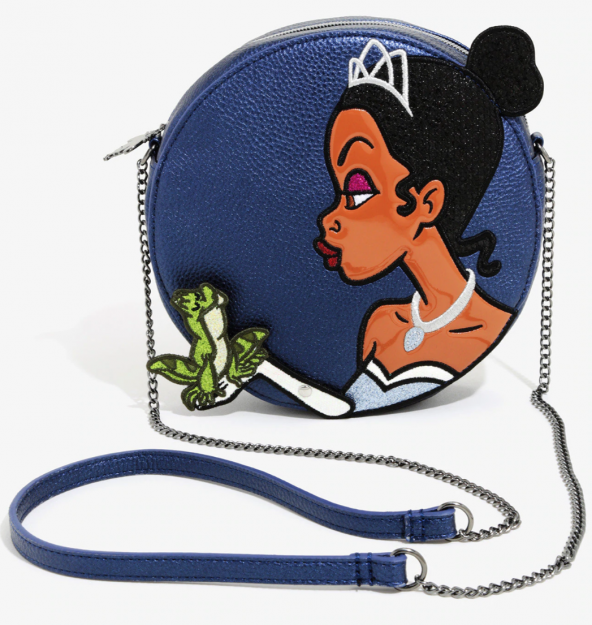 If you need more room for park travel but want to be Instagram ready still, Loungefly backpacks are stylish and advantageous for long days in Disney World or Disneyland. Make your social media page blast off by snapping a pic with the Buzz Lightyear Backpack in front of Buzz Lightyear's Space Ranger Spin!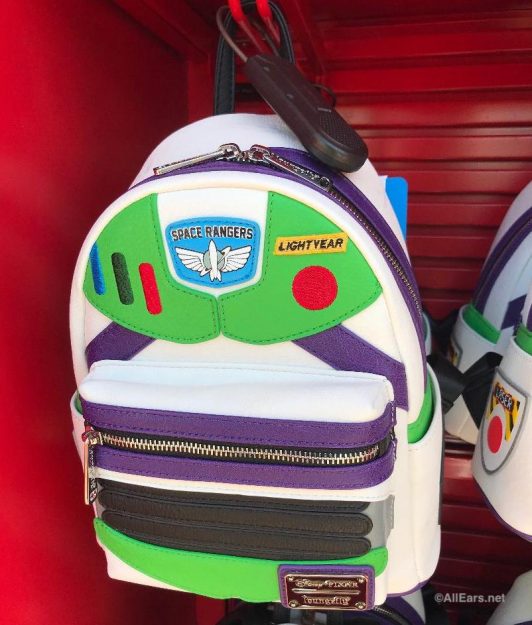 Yeah, you've got that right — I'm going to infinity and beyond with these Disney references.
7) Pins and Buttons
Want to personalize your lanyards, shirts, bags, and jackets? Pins aren't just for collecting — they're for decorating too! You can show off your creativity on your Instagram by rearranging them however you want.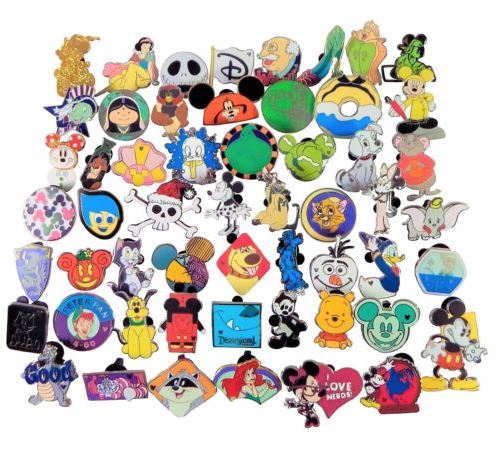 Also, let your followers have a little peek into your personal celebrations! You don't only need to put your name on Disney buttons. Write down your achievements, what you're excited about, and more!
I've written down the celebration of my 10-year Friendiversary with my best friend on a Disney button! Any ideas what events or announcements you might share on social media? I want to hear all the details!!
8) Tumbler Cups
Starbucks drink photos are practically a rite of passage on Instagram. That's why Disney tumbler cups are the perfect way to earn your Instagrammer status. Candid, casual, posed — any photo works when you have a drink in hand!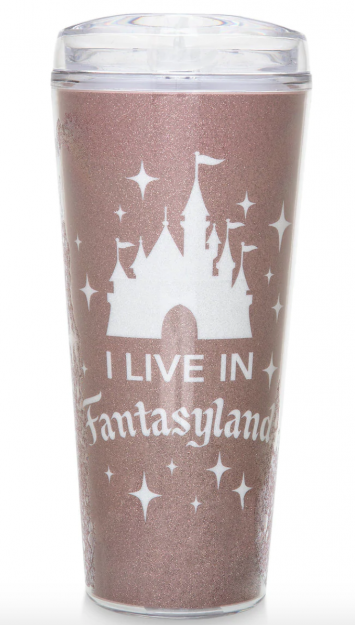 Satisfy your Starbucks cravings by posting a photo with that Pink Drink or Refresher you had on Main Street, U.S.A. (And, give us the longing to go to Disney AND have some Starbs in the process.)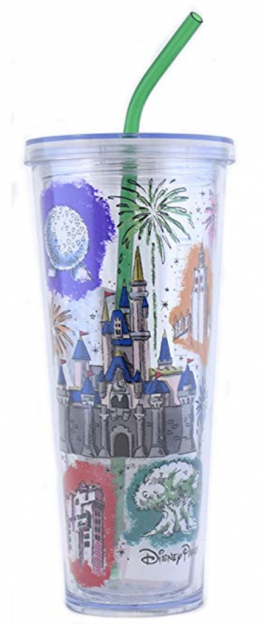 Although we love to see Disney merch in photographs, you're the real star on your social media!! The best close-ups on Instagram are the ones that reveal your true, exceptional self. Still, I think you should definitely tag us in some of your cute Disney pics. I'll be waiting and refreshing my page in the mean time…
Are You on Instagram? So Is AllEars.net! Here's even more for Instagrammers:
Be sure to follow @allearsnet on Instagram and Twitter!
Check out our YouTube Channel for reviews, news, information and more!
Click below to subscribe to the AllEars® newsletter so you don't miss any of the latest Disney news!