Disney World is known for so many things, from its iconic restaurants like California Grill to its popular resorts like the Polynesian Village Resort.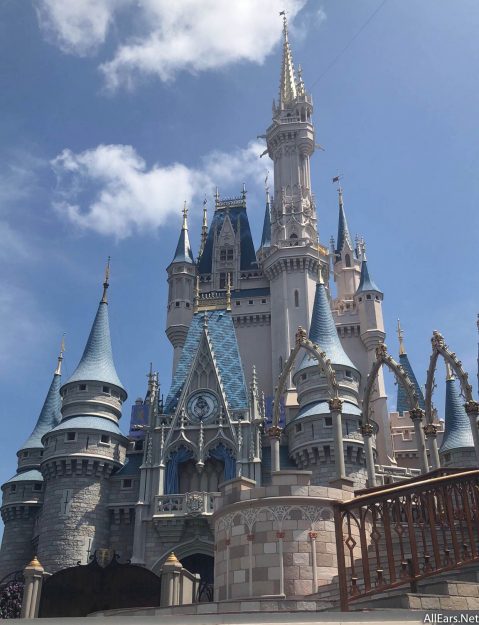 But today, we're going to talk about RIDES. Specifically — roller coasters! That's right, we have ranked EVERY Walt Disney World roller coaster.
Now, these are just our opinions, so feel free to sound off in the comments with your own rankings! With that said, let's get started!
1. Expedition Everest
Man, oh, man. It was so hard to rank my top four roller coasters because I truly love them all, but I have to give the slightest edge to Expedition Everest! Located in Animal Kingdom's Asia section, this ride is one of my all-time favorites in Disney World.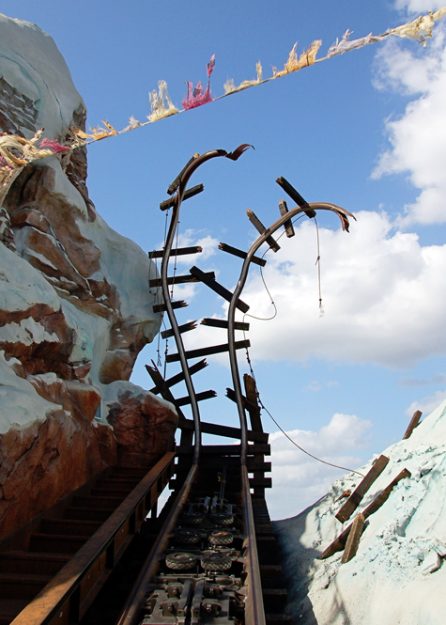 Even without a fully operational yeti, this attraction is wonderful. The queue is incredibly detailed, the track is pretty smooth and the mountain itself is a sight to behold. Clocking in around three minutes, Expedition Everest is longer than several others on this list, which certainly increases the value in my eyes. Also, who could forget that awesome backward section?!
2. Big Thunder Mountain Railroad
Big Thunder Mountain Railroad is another personal favorite of mine, and lands in the number two spot! Set way back in Magic Kingdom's Frontierland, this one is "the wildest ride in the wilderness!" And that's ESPECIALLY true if you're sitting in the back of the train!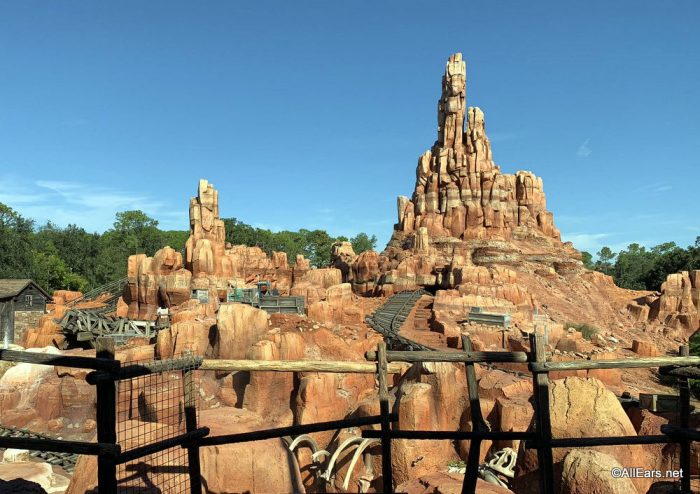 This ride features a bunch of fun dips and turns without being too scary for most kiddos. If your little one is a bit anxious, request a seat near the front of the train for a tamer ride. Big Thunder clocks in around three minutes as well, so it's a decently lengthy coaster (especially in comparison to a few others on our list)!
3. Seven Dwarfs Mine Train
Number three on our list is none other than Seven Dwarfs Mine Train! Located in Magic Kingdom's Fantasyland, this ride is still SUPER popular, even five years after opening.
Seven Dwarfs Mine Train is unique in that it's a roller coaster-dark ride hybrid of sorts. You'll get some thrills in the exterior portion of the ride and a peek inside the dwarves' mine during the interior section. And we've gotta say — that mine is awesome! The roller coaster section may seem a bit short to some, but we enjoy the full package this ride offers!
4. Rock 'n' Roller Coaster Starring Aerosmith
If you're a thrill rider, Rock 'n' Roller Coaster is the ride for you! Located in Hollywood Studios, this is Disney World's only roller coaster to feature inversions!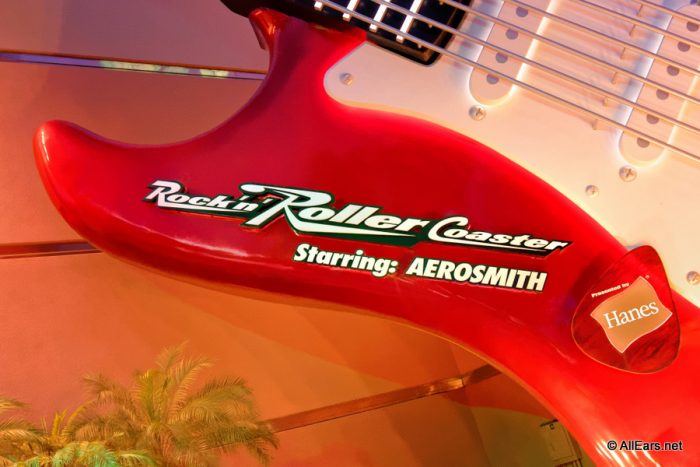 During this ride, guests load into a super-stretch limo and shoot off on a high-speed adventure to a mix of Aerosmith songs. The attraction takes place in the dark, but you'll spot some neon signs thanks to blacklight paint! At only 88 seconds long, Rock 'n' Roller Coaster is a super short ride, but our love of adrenaline keeps it in the top half of our list.
5. Space Mountain
Tomorrowland's Space Mountain is the oldest attraction on this list and seems to cause some division amongst Disney World fans. While some love the ride just the way it is, others wish it was more like Disneyland's.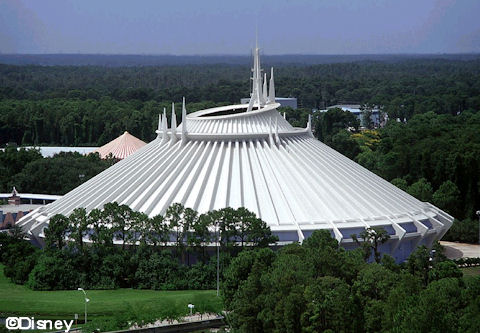 The track can feel a bit jerky at times and the sound system could use some improvements, but at the end of the day, Space Mountain is a classic roller coaster in the dark! We still do enjoy it.
6. Slinky Dog Dash
Disney World's newest roller coaster is Slinky Dog Dash, located in Hollywood Studios' Toy Story Land.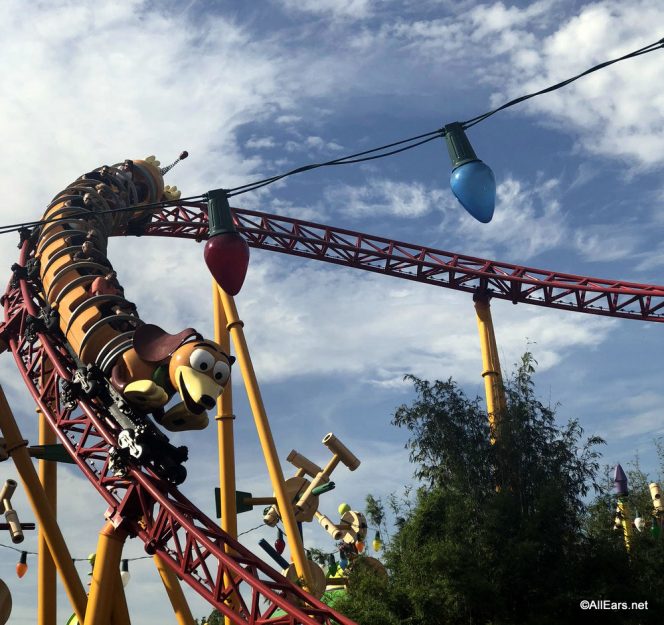 This ride features two launches, a super smooth track, and Slinky Dog, of course! The attraction lasts around two minutes and includes several kid-friendly dips and turns. Slinky Dog Dash may not be the most thrilling, but it's a fun family coaster!
7. The Barnstormer
Ah, The Barnstormer. This ride was actually my first roller coaster EVER, so I do still have some nostalgic feelings toward it.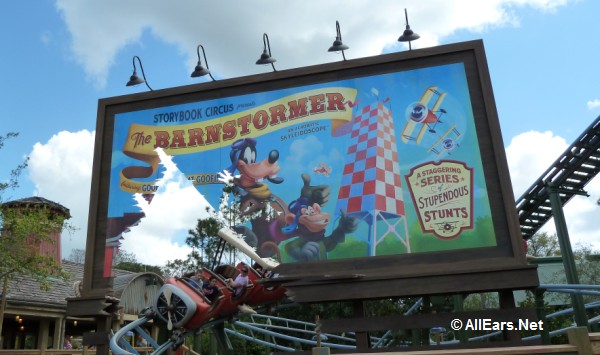 This one is definitely a kid-friendly ride, though we won't judge if you still want to ride it as a grown-up! The Barnstormer is only about a minute long, and a large part of the time is spent ascending the lift hill. But it's still a super cute attraction in Magic Kingdom's Storybook Circus!
There you have it — our ranking of Disney World's roller coasters! Do you agree? Be sure to add your own list in the comment section below!
Be sure to follow @allearsnet on Instagram and Twitter!
Check out our YouTube Channel for reviews, news, information and more!
Click below to subscribe to the AllEars® newsletter so you don't miss any of the latest Disney news!