Change is coming to Walt Disney World… and SOON. Many of these changes have already begun, causing massive amounts of construction throughout the parks.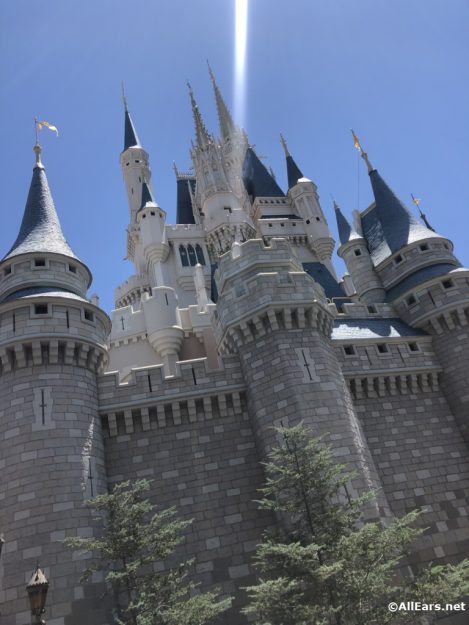 But, honestly, as Walt said, "Disneyland will never be completed. It will continue to grow as long as there is imagination left in the world."
This time of change is exciting, and we're looking forward to MOST of the changes that are on the horizon. But change can also bring frustration, price increases, and change of routine, all of which we aren't too fond of.
Before we chat about the change we AREN'T too excited about, let's take a closer look at the changes/additions we really can't wait for!
Favorite Changes
1. Guardians of the Galaxy Coaster
We really can't wait to experience the Guardians of the Galaxy coaster. This new attraction is currently under construction at Epcot — you can view the construction progress here.
The Guardians coaster is replacing Ellen's Energy Adventure, which closed in August 2017. The new attraction is set to open in 2021, just in time for the Walt Disney World Resort 50th anniversary. It will be one of the world's longest enclosed coasters. Disney has also announced that this attraction "will require a ride system and ride vehicles unlike anything guests have ever experienced before."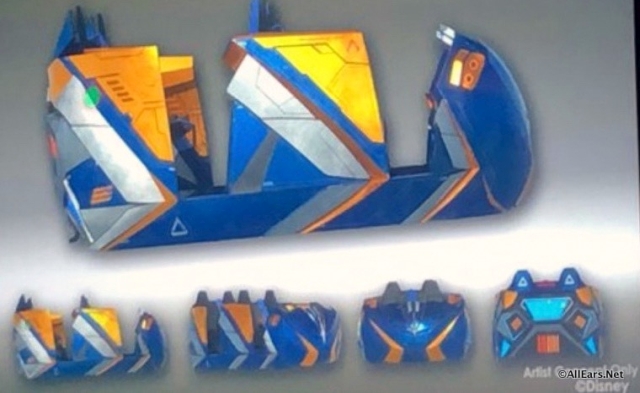 "On this attraction, each individual cab will be programmed to direct your eye to the story happening around you. That means instead of whizzing by the action, you'll be fully immersed in the story from the minute you launch."
We're really excited for more Marvel-themed stuff to be making its way to Disney World, even though we can't CALL it Marvel.
TRON Coaster
I'm probably most excited about this change because I was seriously about to travel to Shanghai just to ride this attraction. I'm over-the-moon excited to experience it at my home park.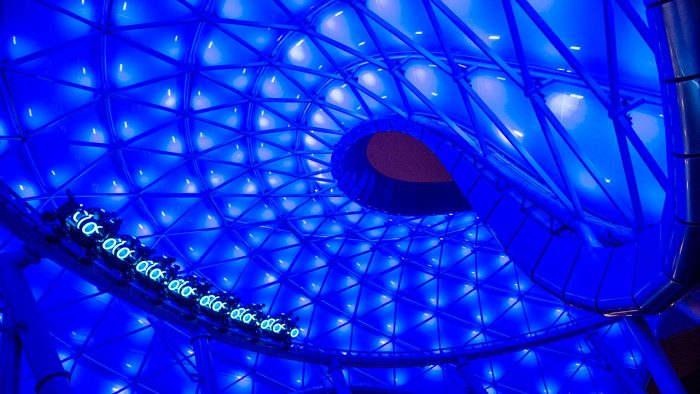 The ride, which is also set to open in 2021, is an indoor/outdoor coaster that allows guests to ride on a lightcycle… just like in the TRON films.
You can view the construction progress for Tron here!
All of the new restaurants — because a girl's gotta eat, right?
Though we can't wait to try out all of the upcoming Disney World restaurants, we're just going to focus on the two were MOST excited for!
Space-themed Restaurant Coming to Epcot
A new space-themed restaurant is making its way to Epcot… and soon. This new out-of-this-world dining location will be opening THIS YEAR. It will be located next to Mission: Space on the Test Track side.
Disney describes the location by saying, "No dining experience on Earth can match what's in store, because this new restaurant will take you into outer space for incredible dining experiences that are out of this world."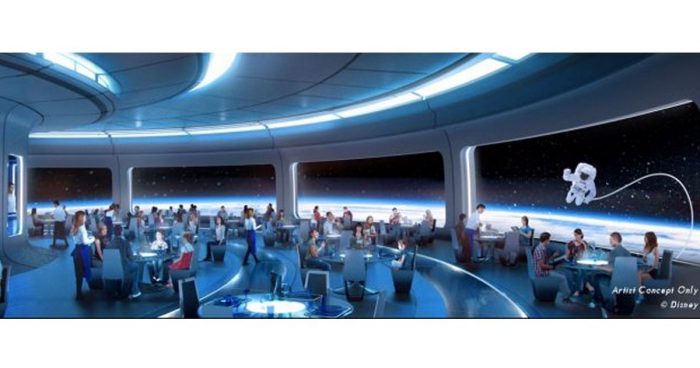 Toy Story Restaurant
This restaurant was announced on Hollywood Studios' 30th anniversary — which you can check out here.
This will be the first table service location inside Toy Story Land at Hollywood Studios. The spot is currently being referred to as Roundup Rodeo BBQ, and by the looks of the concept art, it seems as though Woody's toys will play an important role in the dining experience.
Though very little information has been released about this new location, we cannot wait to see what Disney has in store for us.
You can read all the details we do know about Roundup Rodeo BBQ here!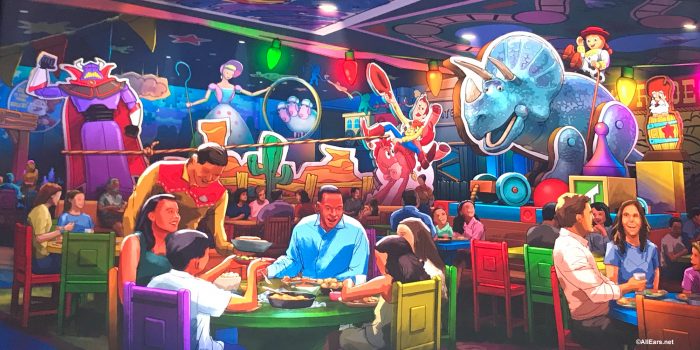 Least Favorite Change
But, honestly, our least favorite change has to be the new Disney Skyliner system. Don't get us wrong, we're excited to try it out and to see Disney World from a new perspective, but we're really saddened by how the Disney skylines are now less visually pleasing. The wires and poles that fill the sky and line the streets just really take away from the beauty of Disney World overall.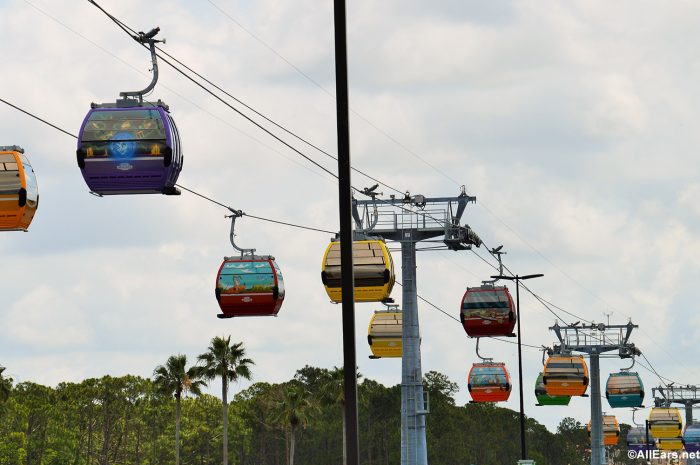 We also don't think that this change was super necessary — we already have the buses, boats, monorails, and Minnie vans. Will the Skyliner really ease the burden on the other forms of Disney transportation that much?
I don't know, these guys just might surprise us! I really hope they do. But for now, they just seem kind of pointless, not to mention unattractive.
What do you think about all of the changes coming to Disney World? What's your favorite? Your least favorite? Let us know in the comments below!

Be sure to follow @allearsnet on Instagram and Twitter!
Check out our YouTube Channel for reviews, news, information and more!
Click below to subscribe to the AllEars® newsletter so you don't miss any of the latest Disney news!