This year's E3, the third one since its transformation from a trade show into a gaming convention, has once again left us with an abundance of new games to anticipate.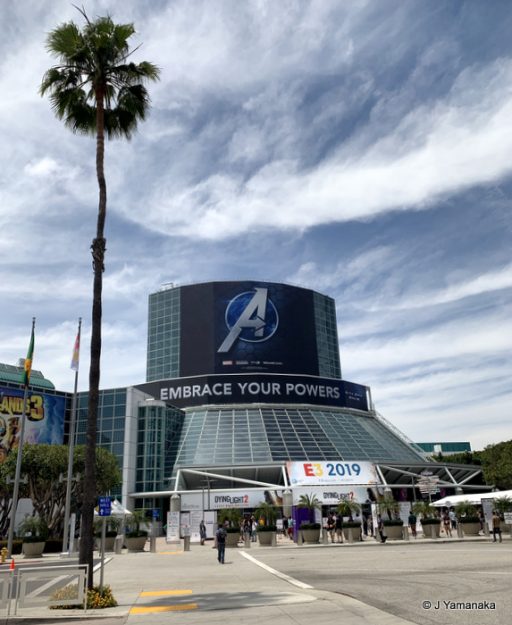 [Obviously, there were a million more announcements and games demoed than I'm touching on here–many trailers and individual company press conferences are available on online for those interested in a more in-depth look. These are just the highlights from the standpoint of a non-hardcore gamer/Disney fan/me.]
EA continued its tradition of recent years, holding its own mini-convention "EA Play" out at the Hollywood Palladium the weekend before E3. Timed tickets were free online, and guests were guests were able to enjoy demos, theater presentations, panels and photo ops for a number of different games, including Star Wars Jedi: Fallen Order; Apex Legends; Battlefield V; FIFA 20; Madden NFL 20; and The Sims 4.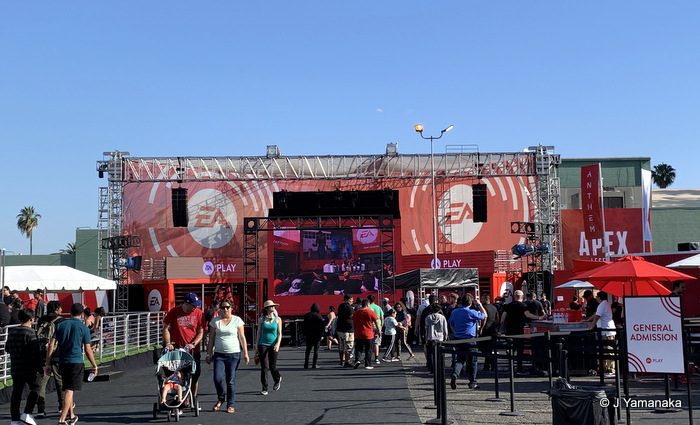 Jedi: Fallen Order had been discussed back at Star Wars Celebration Chicago, but was nonetheless the lead-off for EA's stream of mini-press conferences with a whopping 15 minutes of in-game footage.
Main takeaways from the demo:
BD-1, the explorer droid, is adorable.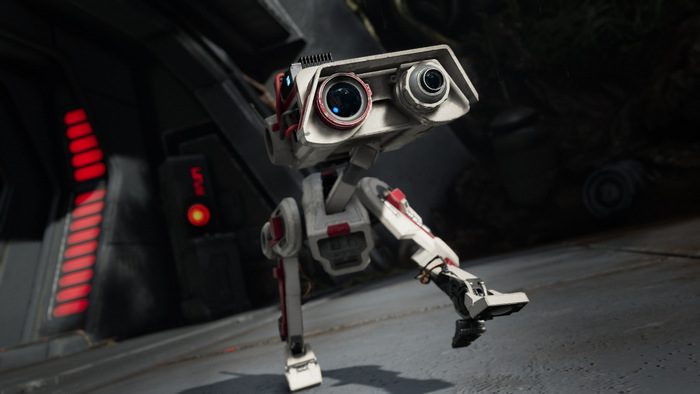 Jedis do a lot more parkour than I would have imagined.
The game events are canon.
Cal fights pretty rough–it's a good thing that there's no light/dark decisions in this game because he would totally be Sith.  It might just be how the guy running the demo fought, but when you go back to everyone you knocked unconscious to impale them, it doesn't seem like the good side of The Force.
Microsoft also mentioned Fallen Order at their press conference, in which they also presented their highly anticipated Cyberpunk 2077 with "Toy Story 4" voice Keanu Reeves.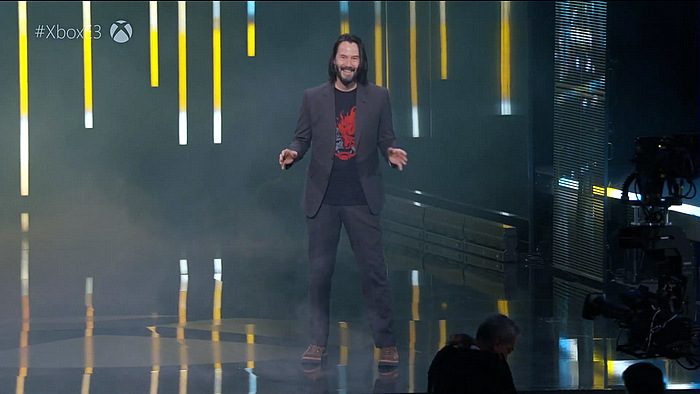 Another Star Wars game featured in the Microsoft press conference was LEGO Star Wars: The Skywalker Saga.

Official Reveal Trailer – LEGO Star Wars: The Skywalker Saga on Disney Video
This was one of the few demos I did get into, and it actually looked very good–the camera movement was fluid and player-controlled, and the ability to play any of the nine Skywalker Saga films (including the yet-to-be-released "Star Wars: The Rise of Skywalker") with literally hundreds of playable characters provides an amazing amount of content.  The improved cinematic feel reminded me a little of how much improved I found the dearly departed Disney Infinity in its last generation.  It is scheduled for release in 2020 on Xbox One, Nintendo Switch, PlayStation 4, and PC.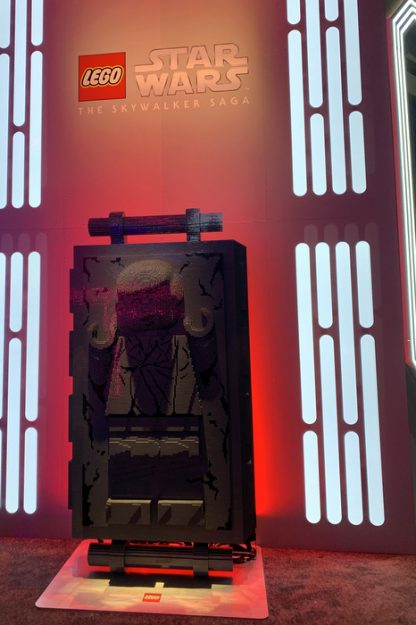 Over in SQUARE ENIX's press conference, they led off with the trailer for the new Final Fantasy VII Remake.
For those plucky enough to have read my exhaustive Kingdom Hearts write-ups,  you know that several of the FF VII characters, (Cloud Strife, Aerith Gainsborough, Yuffie Kisaragi, Cid Highwind, Sephiroth, Wedge, Jessie, and Zack Fair) made appearances in several of the Kingdom Hearts games.  This remake vastly improves the graphics and updates the combat to real-time action combined with strategic command-based combat.  Limited editions can be pre-ordered at the SQUARE ENIX Store with the game scheduled to come out for Playstation 4 on March 3, 2020*.
Kingdom Hearts 3 fans weren't neglected either, as the trailer that had dropped during the recent "Kingdom Hearts Orchestra–World of Tres" for the Re:Mind DLC that's coming this Winter played here as well.
[Previous blogs to catch you up on Kingdom Hearts are here, where I went briefly through all the Kingdom Hearts game events, and here, where I finally played through Kingdom Hearts 3.]
One of their major games represented both in SQUARE ENIX's press conference and booth was Marvel's Avengers–a single player/four-player co-op action-adventure game designed to let players customize and assemble teams of heroes to defend the Earth.
Probably the most immediately noticeable aspect of the game is how little they resemble the actors from the Marvel Cinematic Universe, despite clearly being based on those characters.  In the presentation, it was emphasized that this was game developer Crystal Dynamic's vision of the characters.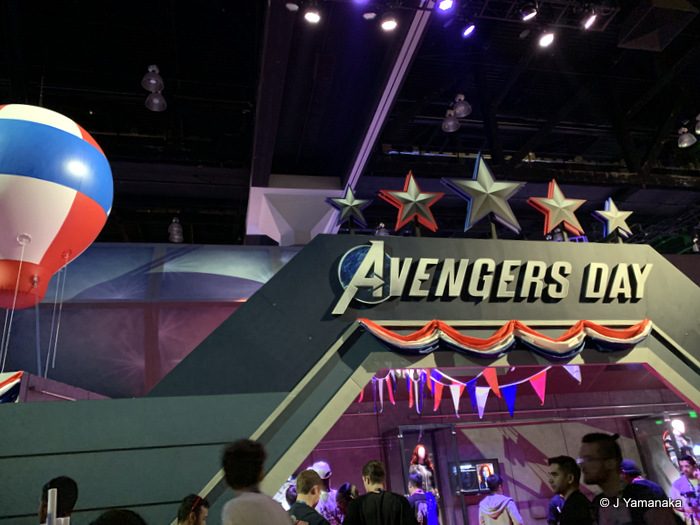 The prologue of the original story reveals that on Avengers Day, the day when the Avengers are set to open their West Coast headquarters in San Francisco, an attack on their helicarrier causes its experimental power source to explode, resulting in massive destruction.  The Avengers are blamed, outlawed and disbanded.
Five years later, a horrific evil threatens the world and Earth's Mightiest Heroes must reassemble to meet it.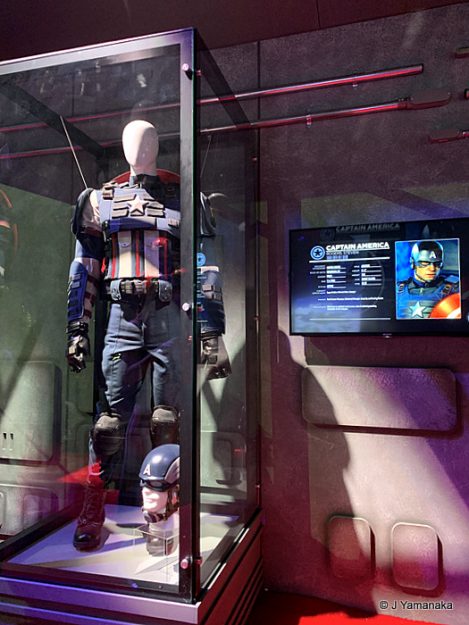 "It is about losing what matters to you most, and fighting to get it back." –Bill Rosemann, VP and Creative Director, Marvel Games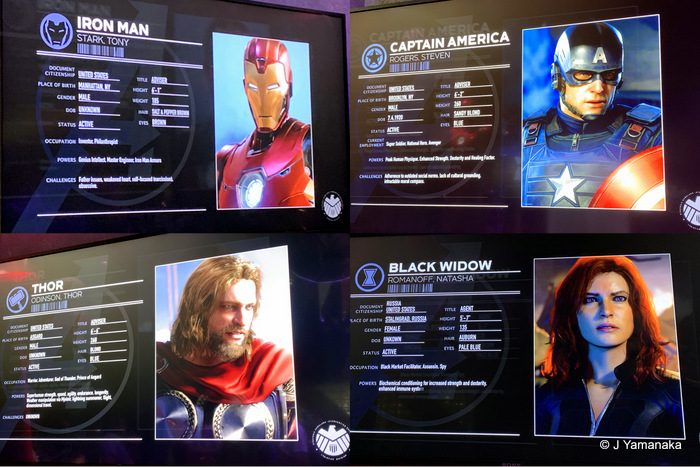 The story narrative will be regularly updated online (no additional cost or loot boxes) with content over the course of years, starting on release day May 15, 2020, for the PlayStation 4, Xbox One, Stadia, and PC.
Mobile game players enjoy the prospects of two new Disney-themed games from Gameloft–Disney Princess Majestic Quest and Disney Getaway Blast.  In Disney Princess Majestic Quest, players help the princesses rebuild their kingdoms after a storm through match-3 puzzle gameplay.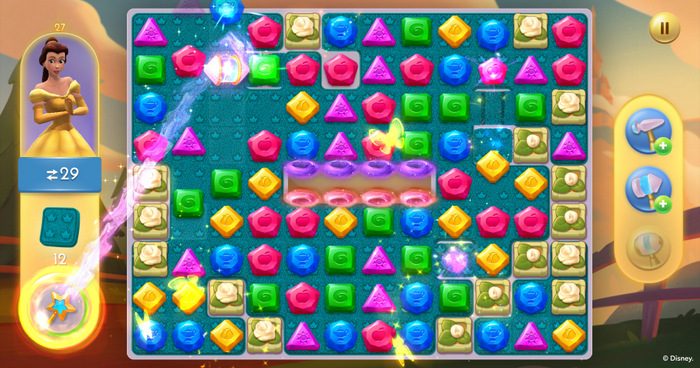 The game emphasizes the princesses' (Belle and Jasmine currently in production) roles as responsible leaders while allowing fans to enjoy classic environments with familiar Disney friends.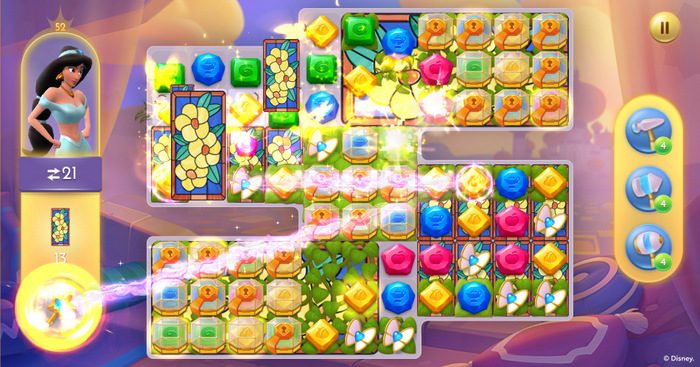 Disney Getaway Blast lets players find and collect Disney characters in a chibi-esque art style, while constructing an enchanted vacation island for them.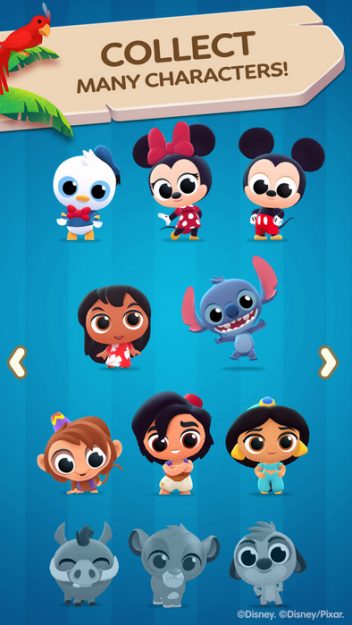 Physics-based "match and pop" puzzles make up the main gameplay, with players assisted by each character's distinctive powers.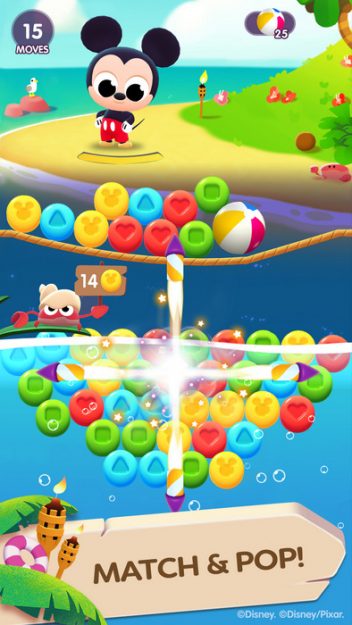 A Magical Photo Album lets players keep a record of their creations and the characters that inhabit them.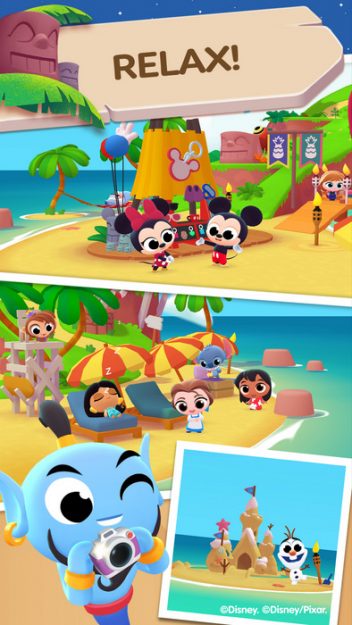 Both games are expected to launch later this year, on Android, iOS, and Windows.
Dark Crystal fans can anticipate a strategy RPG coming up later this year to coincide with the forthcoming Netflix series–Dark Crystal: Age of Resistance Tactics.  It will be released for the Nintendo Switch™, PS4™, Xbox One, and PC/Mac.
Finally, Nintendo Switch owners can pass the time waiting for Marvel's Avengers with the Switch-exclusive Marvel Ultimate Alliance 3: The Black Order, out on July 19, 2019.
And so we put another E3 to bed for the year.  This one seemed a lot sparser in both content and participating companies than in previous years with the complete absence of Playstation and the continued segregation of Microsoft and EA.  While last year, the relatively new Coliseum panels compensated in large part for the missing booths, this year even filling those slots seemed like a struggle.  Some of the panels only lasted about 15 minutes before going to Q&A and then ending abruptly when there were no questions–a poor investment of time when you have to walk a couple blocks, go through security again, and then walk up several flights of stairs to attend them.  With the reduced number of demos available, most lines were perpetually capped with a wait of hours unless you were able to book a reservation in advance.  SQUARE ENIX continues its practice of giving out all the tickets for its demos first thing in the day, making anyone who doesn't run there right at opening out of luck altogether.
Hopefully E3 will figure out a better balance of programming for next year, either winning back more game companies, versus the prevalent energy drink and gamer accessory booths of this year, or beefing up their Coliseum presentations in more of a PAX-like fashion.  Certainly, the only sure thing is that E3 will continue to evolve–in what direction remains to be seen.
[* In other exciting news, the English voice actors for FF VII include Cody (Cloud) Christian, Gideon (Biggs) Emery, and Tyler (Sephiroth) Hoechlin from MTV's series "Teen Wolf."  Did we ever speak about my obsession with "Teen Wolf?"  No?  Well it all starts with this character Scott McCall and…HEY, WHERE ARE YOU GOING…?]
Do you want to hear the rest of Jeanine's story? Were you at E3 this year? Drop us a comment below!
Be sure to follow @allearsnet on Instagram and Twitter!
Check out our YouTube Channel for reviews, news, information and more!
Click below to subscribe to the AllEars® newsletter so you don't miss any of the latest Disney news!