Walt Disney was a very smart man when he decided to take his dream of building a constantly changing, ever-growing, magical theme park to Florida. He knew that he needed to keep the information on the down-low, or the news of Disney coming to Orlando would make things so much pricier.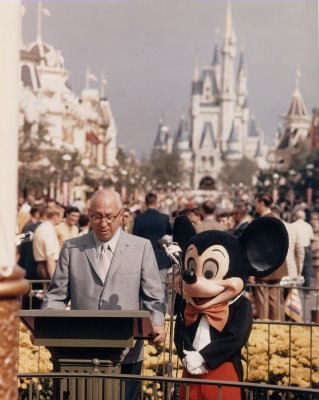 Keeping such a huge secret is difficult, so Walt had to be very smart about the information he shared, along with how he went about purchasing the land for his new Disney project.
After building Disneyland, Walt was determined to create a larger, more secluded theme park. When he began his search for land, he labeled the new park as Project X. Many locations were considered, from New Jersey to Mississippi, but it wasn't until Walt, a team of Imagineers, and Roy Disney visited Florida that Walt knew he had found the home for his newest dream.
He felt that Orlando checked off all the right boxes: location, good weather, easy transportation, and reliable infrastructure. He knew that this could become the spot for Disney World. His search and related endeavors for the creation of Disney World had spanned five years.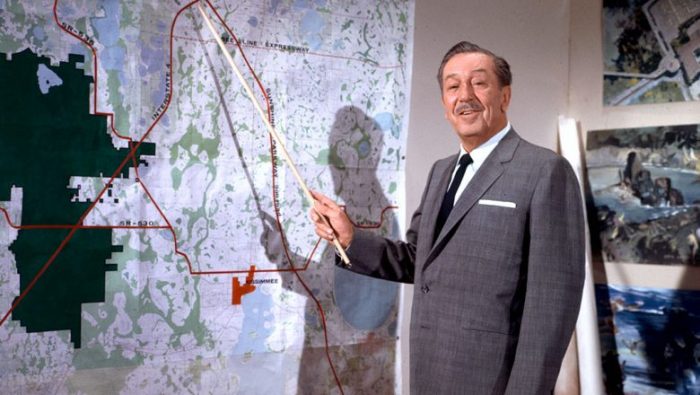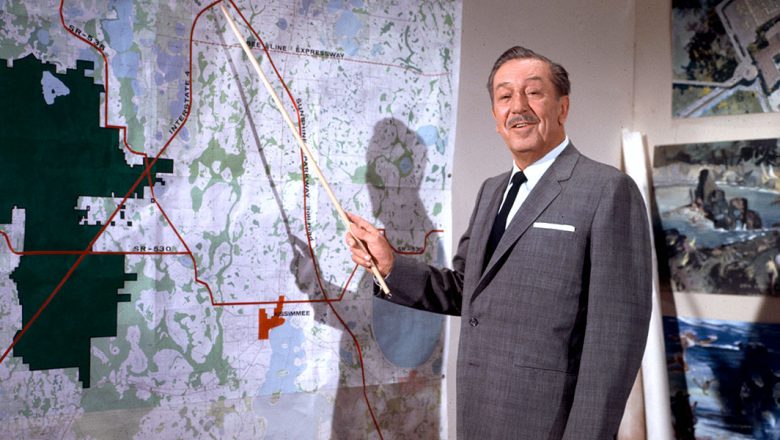 To make his dream possible, Walt knew he needed a lot of land and for a very cheap price. Therefore, he set up a large number of "dummy" corporations. These had names like M.T. Lott Real Estate and Reedy Creek Ranch Corporation. And, fun fact, you might even see a few of these company names on some windows along Main Street U.S.A. Doing this allowed Walt's idea for bringing Disney to Florida remain a secret while he purchased as much cheap land as he could.
This secret didn't last for long, though. By 1965, Walt had purchased more than 27,000 acres of land. The Orlando Sentinel reported that the land had been acquired, and soon after whispers and rumors began to spread about who or what could possibly be making its way to Florida. Names like Ford, Boeing, and Walt Disney were often mentioned. To try to reduce speculation, Walt continued to deny any sort of involvement.
Eventually, after notable silence from a few Disney employees and the fact that there had been mentions of Walt being spotted frequently in Florida, there started to be cracks in Disney's plans. To avoid more speculation, Walt made up stories about taking sentimental trips, as Florida had been the place his parents had married.
But, the suspicion of the Orlando Sentinel, and specifically a reporter named Emily Bavar, grew when Walt was asked during the 10th anniversary of Disneyland why he had visited Florida. Just weeks later, Bavar wrote that she believed Disney was indeed the mystery company making its way to Orlando. This announcement, of course, foiled Disney's plans and made his last few land purchases a bit more expensive.
Just to show you how things changed: Walt purchased his first acre of land for around $80 and his last for about $80,000!
Once the news was out, Disney released a statement explaining his vision for Disney World. In thanks for the improvements and jobs that would be created because of this new $400 million project, Florida gave Disney the authority to make its own calls on things like zoning, building codes, and roads, through the creation of the Reedy Creek Improvement District. This allowed Disney to work around the once swampy, tree-filled area to create what is now known as Walt Disney World.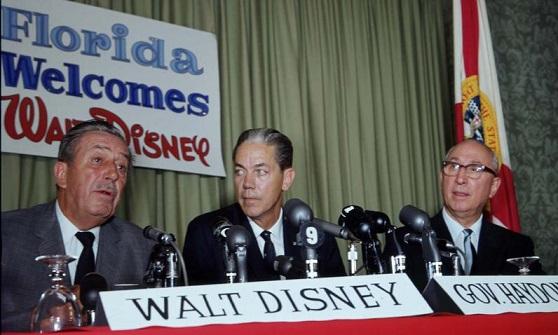 Now that the word was out, buzz and excitement grew as people looked forward to the magical park that Walt's incredible imagination would create. After the fame of his films and the popularity of Disneyland, Florida residents knew that this was going to mean huge changes to not only Orlando, but to Florida as a whole. Sadly, Walt never lived to see this dream fully realized, as he passed away in 1966, before construction on the park had even begun.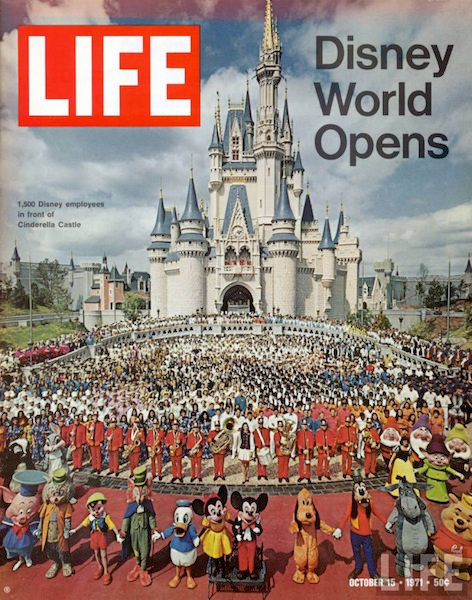 Today, Walt Disney World is home to four theme parks, two water parks, and more than 25 hotels. It continues to grow and change with new attractions and lands added regularly, like TRON coming to the Magic Kingdom, and the EPCOT transformation. This location has truly taken Florida by storm as it is now one of the most visited tourist attractions in the world.
What do you think about Walt's secretive deals? Let us know in the comments below! 
Interested in Disney history and Imagineering details? Take a look at these recent posts:
Click below to subscribe to the AllEars® newsletter so you don't miss any of the latest Disney news!