I'm sure you've heard the news by now: Star Wars: Galaxy's Edge has officially opened at Disneyland! It's hard to believe it's been a full week already since the official opening.
The new land blew our mind. We LOVED shopping at Dok-Ondar's Den of Antiquities, sipping on Blue Milk, building our very own droid, and eating a Ronto Wrap. From the insane amount of detail to the ability to create your own experiences, this land is truly something we've never seen the likes of before. And after spending a few days there, there's no doubt that this land is going to transform Disneyland and Disney World, too, when it opens there on August 29.
So what does this mean for Disney World? And how will it transform our Disney vacation experience in the coming years?
Raising the Technology Bar
The answer isn't super simple, but we can assume that the Imagineers will keep pushing to top themselves. For example, when Pandora — The World of Avatar opened, none of us expected how much we'd fall in love with not only the new land, but with the incredible Flight of Passage ride.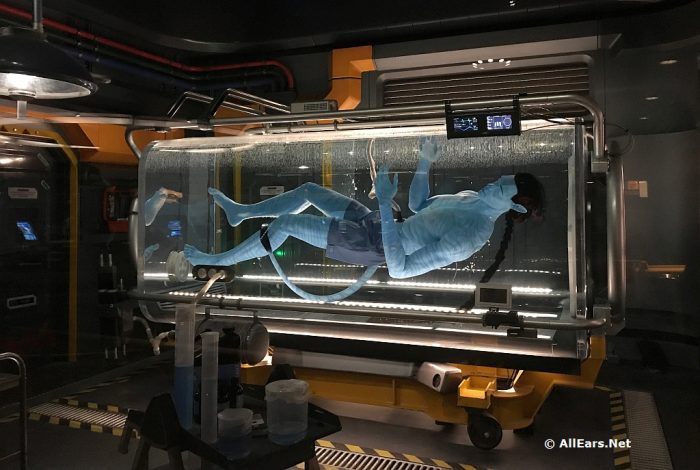 After soaring through Pandora, we became hooked on that type of Disney experience — one that makes us feel as if we are part of something much bigger than ourselves.
Soon after the attraction opened, Disney promised even better, even more advanced ride technology. For that reason alone, we cannot wait to ride Rise of the Resistance when it opens in Galaxy's Edge later this year, to see if it lives up to the new high standards.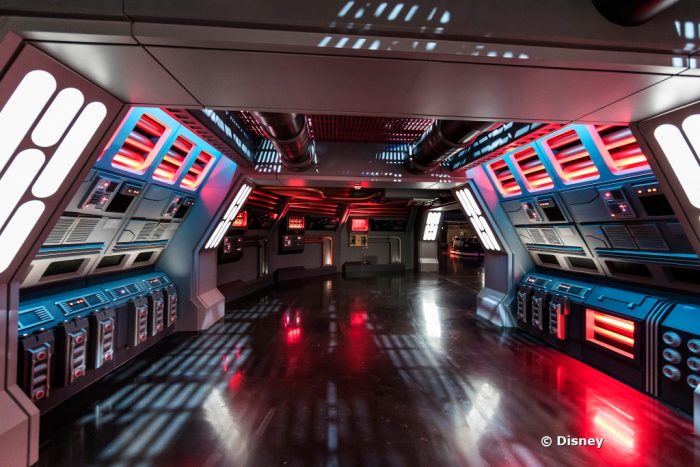 We assume the same thing will happen after Galaxy's Edge is established. Disney works in the business of one-upping themselves and they are constantly pushing to improve and to grow as a theme park. We assume that Galaxy's Edge will simply just raise this bar even higher.
Pushing the Culinary Limits
Star Wars: Galaxy's Edge also went in a bit of a new direction when it came to food. The land chose to go an alternative route from most Disney dining locations by using unique ingredients.
You won't find regular dining options like chicken nuggets and hamburgers in this galaxy. Instead, you will find dishes like a Ronto Wrap and a Yobshrimp Noodle Salad.
If this is well received, we could see Disney starting to experiment again when it comes to foods and flavors like they used to.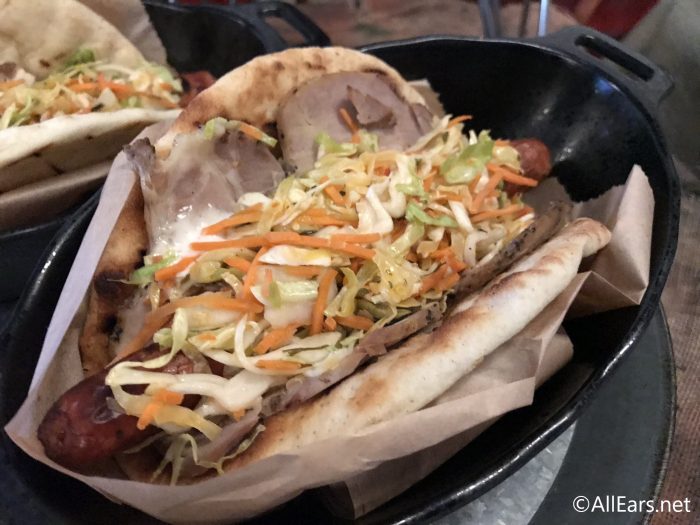 Increased Crowds
Another major change is the fact that crowds will likely increase. I know it seems like that's impossible — there isn't really a "slow" time at the parks anymore — but we can imagine that more and more people are going to come to check out Galaxy's Edge.
We assume that for the next few years there will be a spike in crowds as the curious as well as regular Disney-goers flood in to try to experience this mega-hyped land for themselves.
Longer Park Hours
To help with the increased number of people visiting the parks, we also assume that Disney will lengthen park hours. We have already seen a glimpse of this with the announcement of EXTRA, Extra Magic Hours — read all about those here! 
Price Increases
We can't deny that Disney enjoys making a pretty penny… So with the increase in crowds, we also expect an increase in park ticket prices, food, merchandise, and more.
The sad truth is if Disney knows people will pay it, they'll charge it. For years, we have seen a steady increase in ticket prices. We expect that trend to continue in the coming years.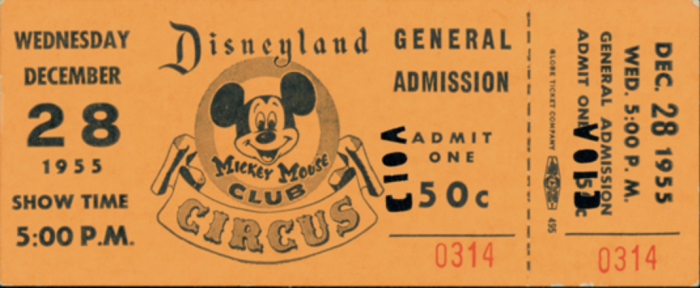 More Exclusive/Ticketed Events
We also wonder whether more exclusive events, like the Disney After Hours Events, will be held inside the new land in the future. After Hour Events are hard-ticketed events that allow guests to experience the parks after hours with light crowds and short lines. Disney does offer this at Hollywood Studios, so we assume that soon that will involve Galaxy's Edge as well!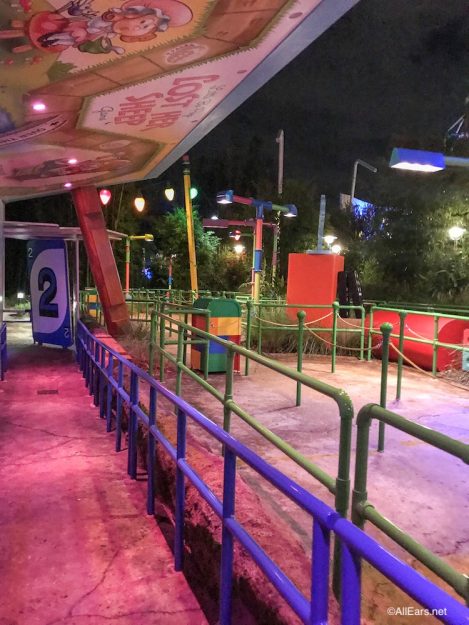 Possible Demise of Star Tours and Tatooine Traders 
Disney has said that its existing Star Wars locations are safe for now… but, will there really be a need for them once Star Wars: Galaxy's Edge has been open a while? People will be shopping, buying, and riding everything inside the new land. I feel as though the number of people taking the time to shop in Tatooine Traders will drop significantly and the often short wait times for Star Tours will decrease even more.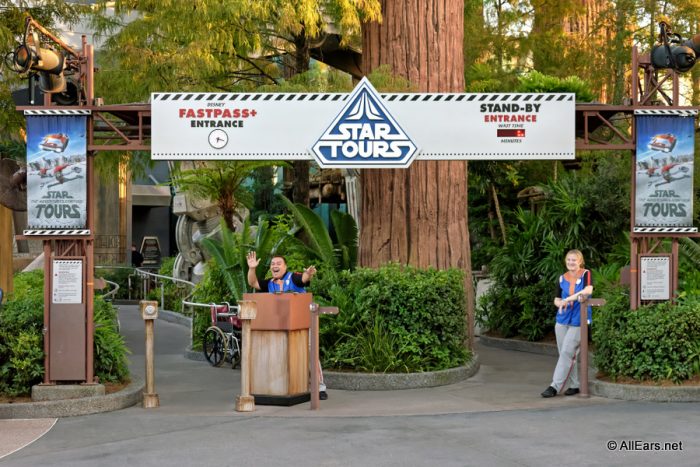 This also makes us wonder about the future of Star Wars Launch Bay over on the other side of Disney's Hollywood Studios. Will it remain, as it is not physically connected to Galaxy's Edge at all? Or will the space be reimagined yet again?
Expanded Play Disney Parks App
A lot of new opportunities might be in store on the Play Disney Parks app, as well. The features that have been introduced when using this app are super fun and different than most of the things you can do when you're outside of Galaxy's Edge. Learn all about the Play Disney Park App features inside Star Wars: Galaxy's Edge here. 
Hopefully, Disney will take what they've learned from Galaxy's Edge and soon be adding and expanding the games and features on the app so we can use it at even more areas at Walt Disney World.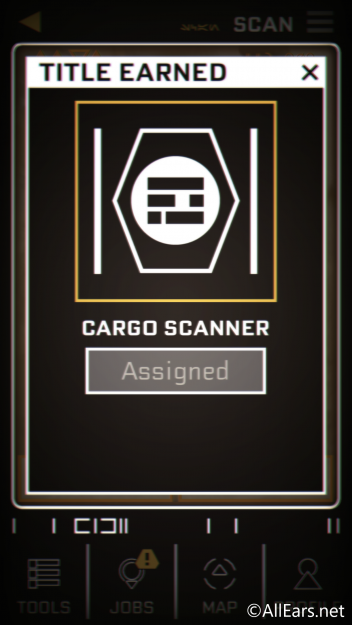 What changes do you see coming to Walt Disney World after the opening of Star Wars: Galaxy's Edge? Let us know in the comments below! 
Be sure to follow @allearsnet on Instagram and Twitter!
Click below to subscribe to the AllEars® newsletter so you don't miss any of the latest Disney news!