Last night, Disney Parks Blog live-streamed the dedication of Disneyland's Star Wars: Galaxy's Edge!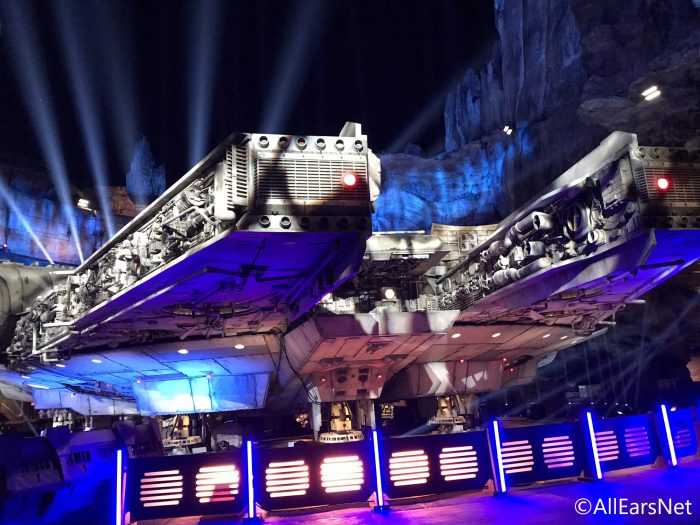 The event started with Bob Iger, CEO of the Walt Disney Company, sharing his excitement for the all-new, incredibly immersive land.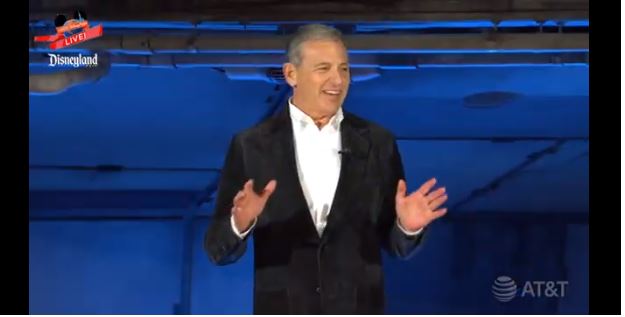 He talked about living up to the legacy of two of the world's biggest dreamers and creators: Walt Disney and George Lucas.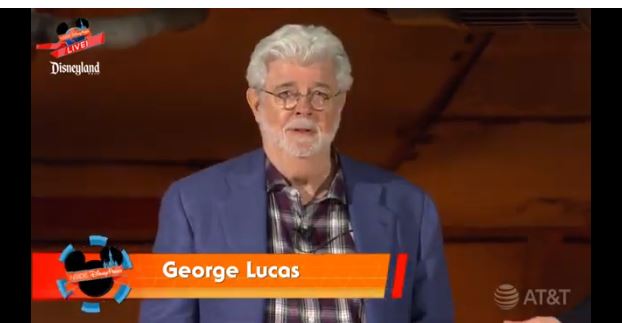 And wouldn't you know it — George Lucas, the brilliant mind behind Star Wars, was there!
But George wasn't the only superstar on the scene. Billy Dee Williams — aka Lando Calrissian — joined George and Bob on stage.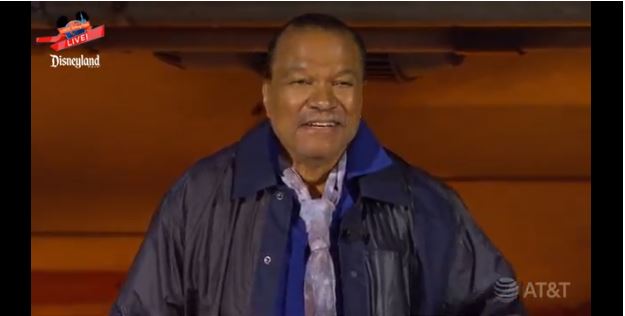 Billy Dee spoke for a few moments about the power of Star Wars and his excitement of playing Lando ("Lando never left me!") before introducing everyone's favorite Jedi: Luke Skywalker!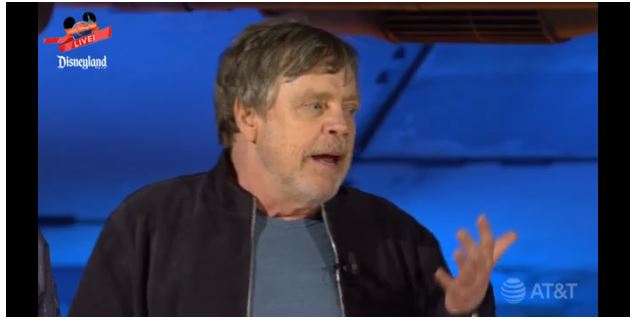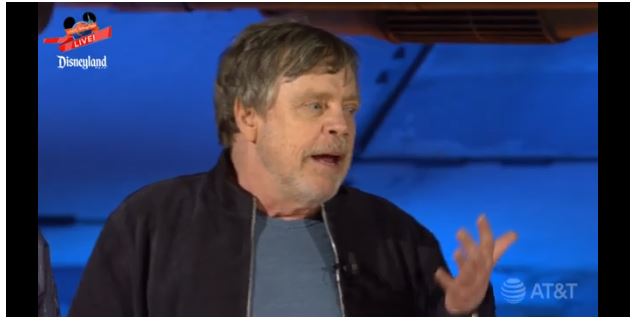 Luke, I mean Mark Hamill, talked about how much it has meant to him to be part of such an iconic movie series, and how he attributes the success to the fans.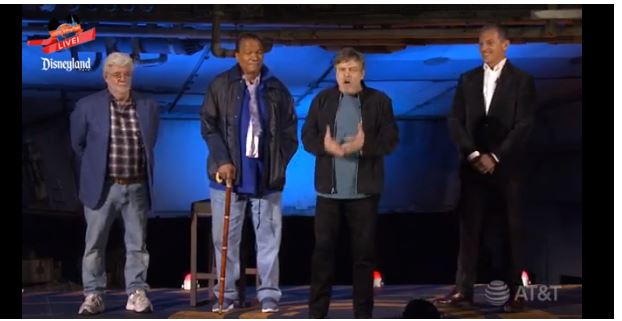 Then, it was time to start up the Millennium Falcon! And look who's in the cockpit…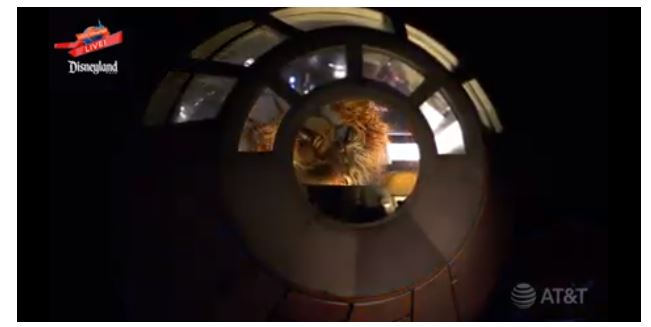 …CHEWBACCA!!! But sadly, Chewie wasn't able to get this bucket of bolts started. If only someone was around who knew how to repair it…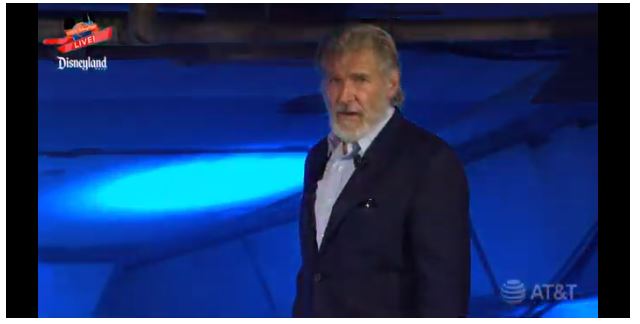 … and OH MY GOODNESS, HAN SOLO HIMSELF SHOWED UP! (Most of us at AllEars were legit screaming at our computers at this point!)
With a few clicks, he was able to repair the Millennium Falcon (of course he was!). In fact, when he was done, he said, "Peter, this one is for you!" as a nod to the late Peter Mayhew. He was the first and only Chewbacca from 1977 to 2015, and he passed away just a few weeks ago. (I'm not crying, you're crying!)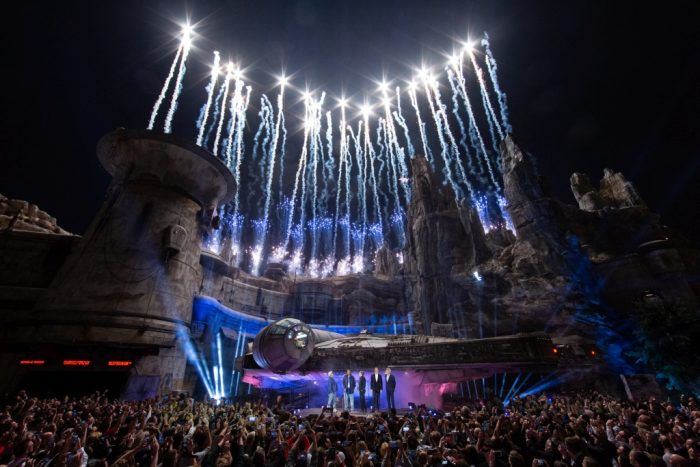 And with that, Bob Iger announced that, at long last, Star Wars: Galaxy's Edge is officially open! This will be a day long remembered!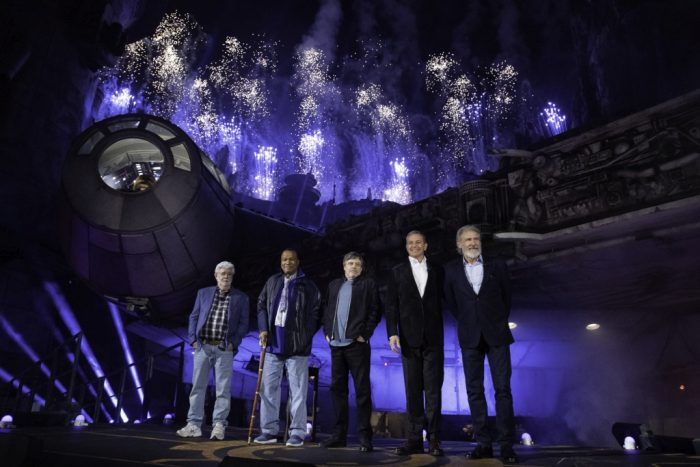 If you missed it, here's the video from the dedication.
Did you watch the dedication last night? Are you excited to go to Star Wars: Galaxy's Edge?! Let us know in the comments!
Star Wars: Galaxy's Edge at Disneyland is NOW OPEN! Don't miss these posts about the new land:
Click below to subscribe to the AllEars® newsletter so you don't miss any of the latest Disney news!