I see a lot of photos from Walt Disney World on flickr, FaceBook and Twitter but I seldom see the concept of Motion. Motion photography can be very long exposures using a tripod, long exposures hand held or using a technique like panning. It adds a little punch to your trip photos.
For these photos, I used the hand held technique (see link above for details) as they were taken in ride queues with people behind me wanting to keep the line moving. The Tomorrowland Space Mountain queue is also very dark and uses very blue lighting.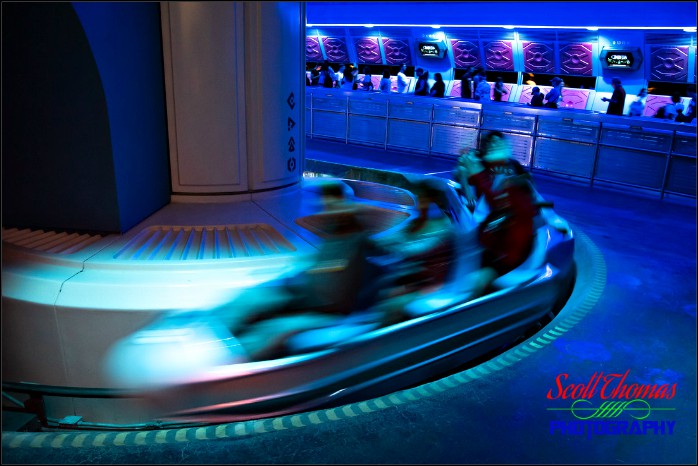 I was able to use not only Da Grip but leaned against the railing found here in the queue to steady the camera for a 1/10 of a second exposure. There is also room here for people in the line to move around me as I waited for a loaded space craft to come around the bend.
I had to be a bit quicker in the queue for Buzz Lightyear's Space Ranger Spin in Tomorrowland. This queue moves along quickly once you enter the loading zone.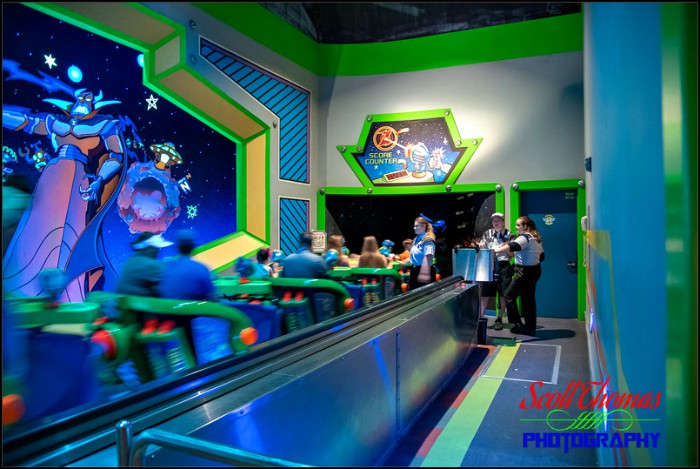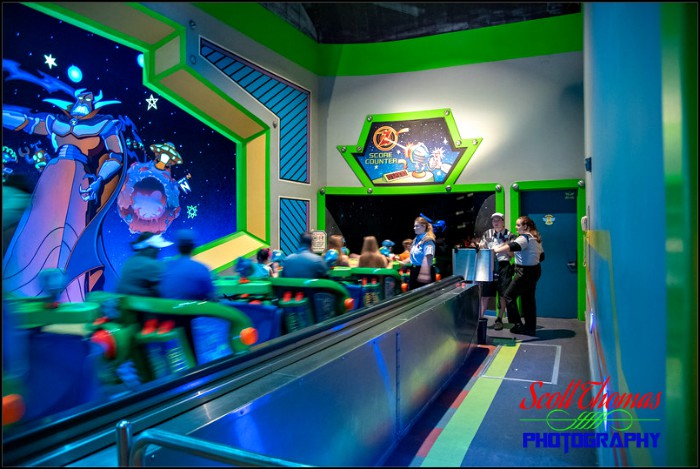 The faster shutter speed of 1/6 of a second still has enough motion blur to show the speed of the ride.
Have you taken motion photos at Walt Disney World? Drop me a note in the comments below.
Be sure to follow @allearsnet on Instagram and Twitter!
Check out our YouTube Channel for reviews, news, information and more!
Click below to subscribe to the AllEars® newsletter so you don't miss any of the latest Disney news!