Star Wars Celebration, Lucasfilm's biggest annual fan celebration of everything Star Wars, has alighted in Chicago this year for days of presentations, panels, merchandise sales, and more.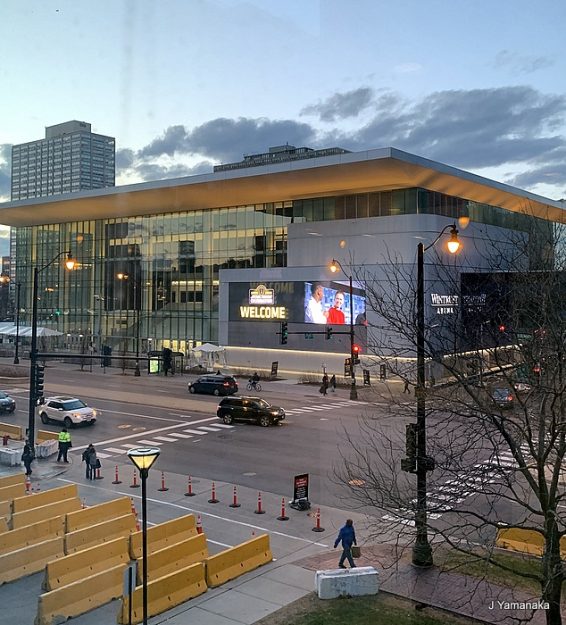 One of the first major panels of the long weekend was "Star Wars:  Episode IX" — a guarded peek at the upcoming culmination of the Skywalker Saga.  Hosted by Stephen Colbert (of "The Late Show With Stephen Colbert"), the presentation started with Lucasfilm President Kathleen Kennedy and Episode IX director J.J. Abrams, and went on to include most of the major returning and new cast members.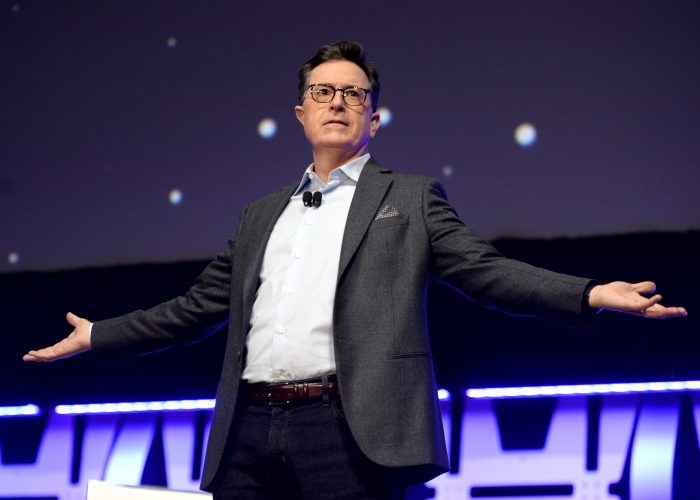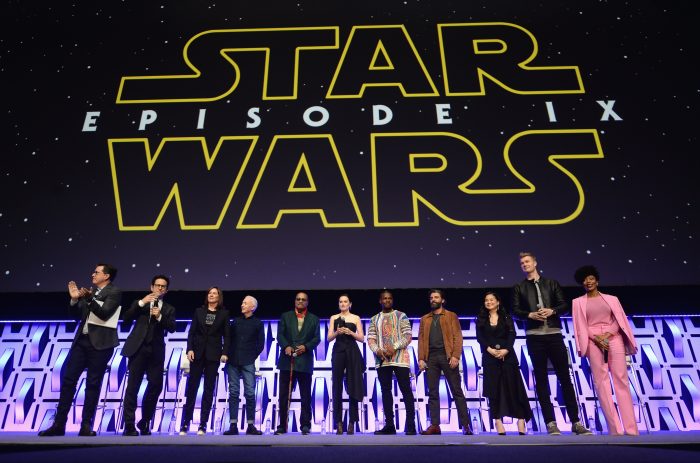 Some of the panel's highlights: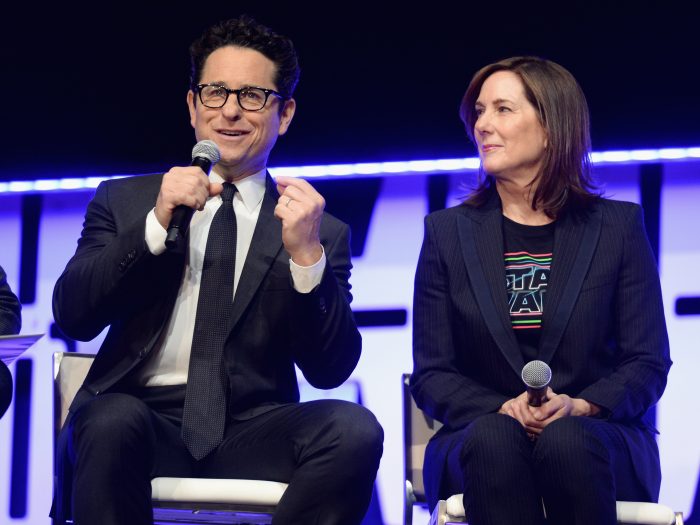 Abrams on finishing off the final movie of a nine-movie arc:  "This movie, in addition to being the end of three trilogies — it also needs to work as its own movie.  That's been part of the fun of it, part of the challenge of it… but this movie, it's about this new generation and what they've inherited, the Light and the Dark, and asks the question as they face the greatest evil:  'Are they prepared?  Are they ready?'"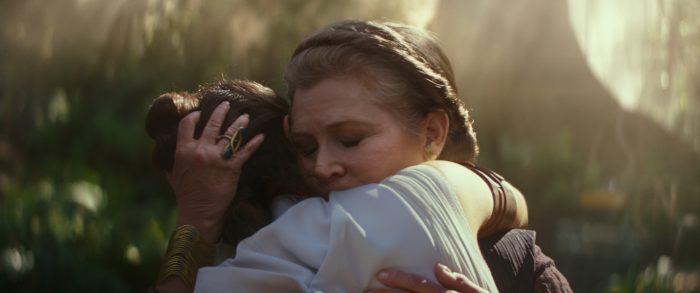 Abrams on incorporating the late Carrie Fisher into the film:  "She was… the best.  She was glorious.  She was amazing… She was the greatest.  It was impossible, there was no way.  What are you going to do?  You don't recast that part and you don't suddenly have her disappear.  And the weird miracle of having had a number of scenes from Force Awakens that had gone unused… looking at those scenes and starting to understand that there was actually a way to use those scenes to continue her story so that it would be her.  The idea of having a CG character was off the table.  We never even want to try.  And the idea of saying 'what if we could actually write scenes around her, so it's her performance, she's in the movie…' and the crazy thing is, I say this… every day it hits me that she is not here, but it's so surreal because we're working with her still."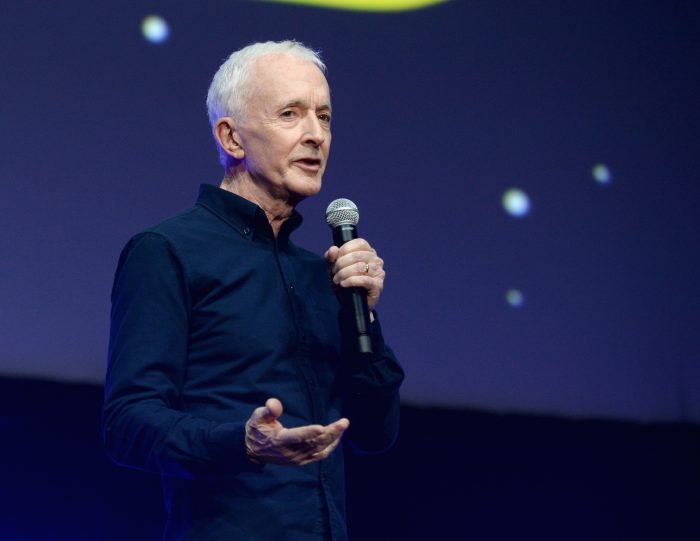 Daniels on the rejected title of his memoirs: [In C3PO voice] "Telling the Odds."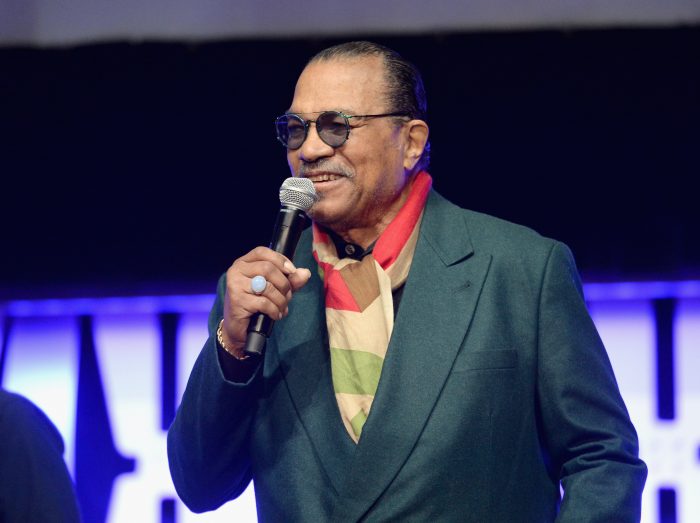 Williams on finding Lando again:  "How did I find Lando again?  Lando never left me."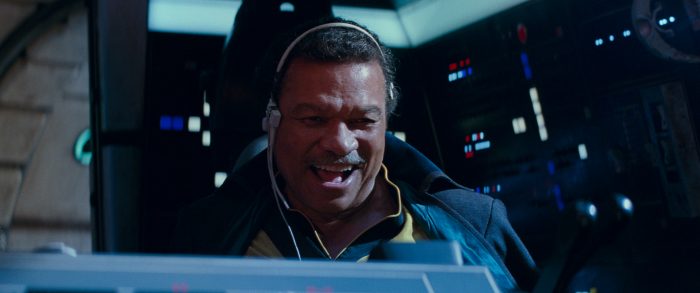 Williams on Lando's moral ambiguity:  "There's a thing called 'expediency"… I have to explain this stuff to people.  I don't understand why.  I get sick and tired of being accused of betraying Han Solo… It's like first person singular:  All of a sudden I'm talking about me instead of Lando Calrissian.  Anyway, he was up against Darth Vader!  He had to figure something out!  By the way — did anybody die?  Nobody died, right?"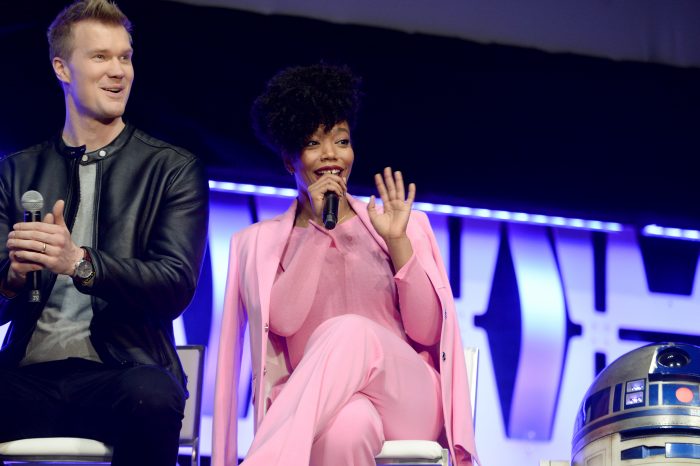 Ackie on her new character:  "Her name is Jannah."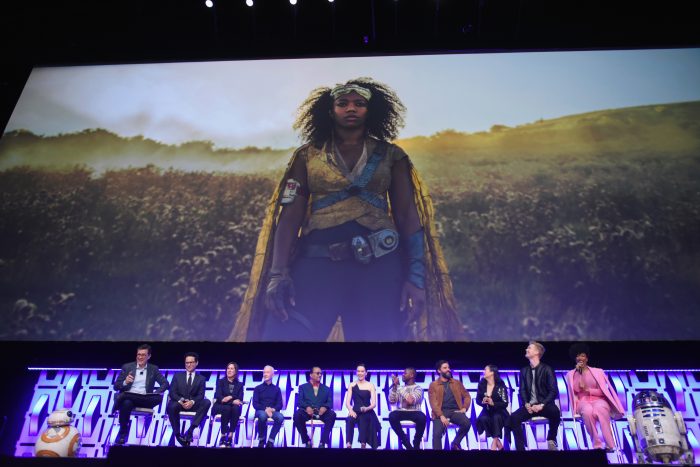 Ackie on whether Lando is Jannah's father:  "Lando is a charming man.  He could have children all over the universe."
Boyega on where Finn is in this film:  "On this adventure, I think Finn has found his identity in the Resistance.  I think the last two movies Finn couldn't decide where he belonged and in this film he's a full-fledged Resistance sexy young man, as you can see.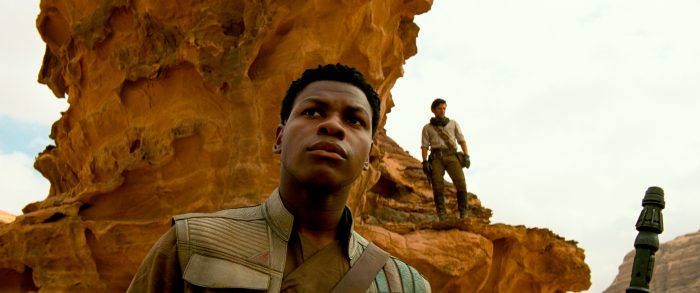 Colbert:  "Is that a special division of the Resistance?  Sexy Young Men?"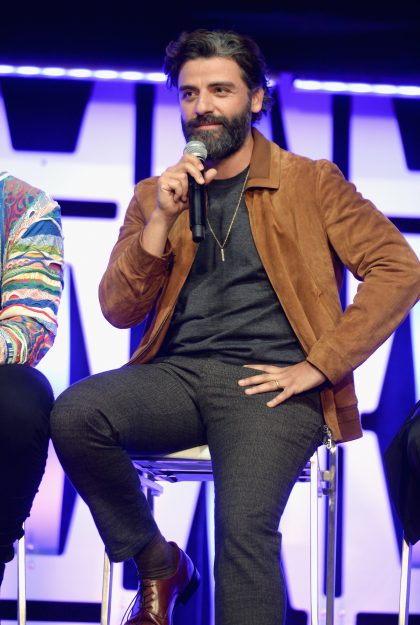 Isaac on Poe's lack of seriousness:  "I think he takes his love for Finn very seriously. [laughs]  He's a human.  He has no special powers.  He's a great pilot but he's just a human and I think one of the most human things you can do is find the irony and the humanity in even the craziest, darkest moments.  I think that is an element of The Force:  Humor."
Ridley on Rey's force visions of Kylo Ren:  "I think I can confirm that there are no more semi-naked Kylos.  Unfortunately."
Isaac:  "Only full naked.  We had to take it up a notch, guys."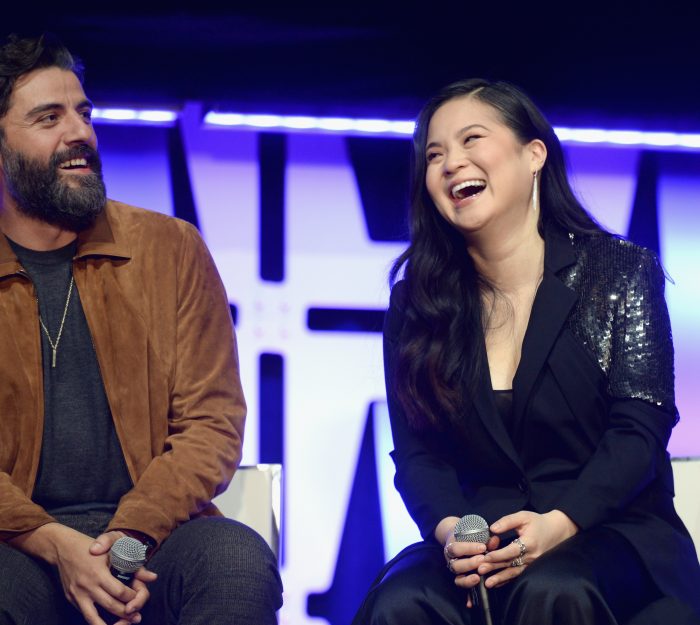 Tran on whether Rose kisses Finn again:  "Look, all I'm going to say is that Finn's a very eligible bachelor, much like John Boyeg… I mean, sorry."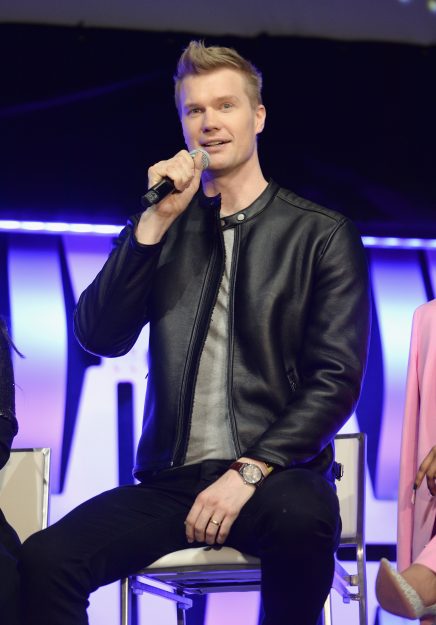 Suotamo on what Chewbacca's presence means:  "For me, playing Chewbacca is sort of a duty at this point.  Because when I was sitting on our living room carpet wide-eyed, watching the saga start…I was sure that in this world, there's a place for everyone.  And I have to show everyone that no matter how big or small you are, there's a place for you in this world.  And that's what I believe."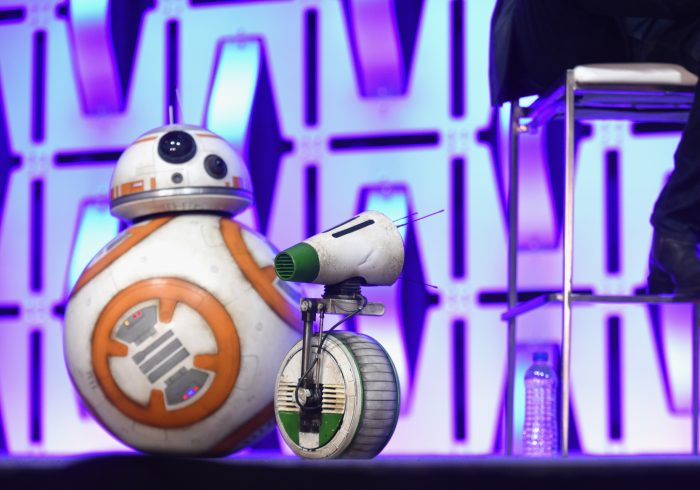 The presentation closed out with two showings of a new teaser trailer for the upcoming film, and the reveal of the title, "Star Wars: The Rise of Skywalker."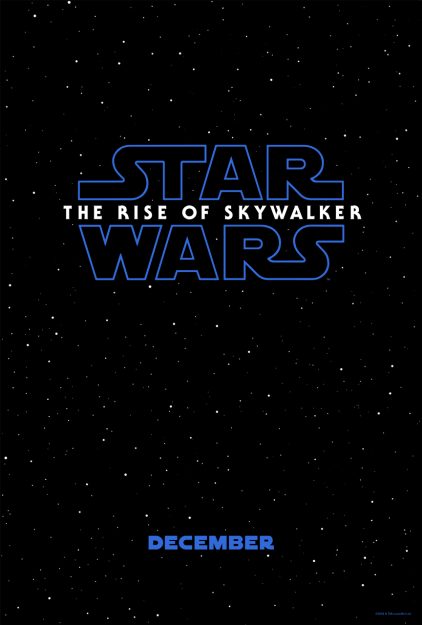 Many of this week's panels, including this one, are being livestreamed on the Star Wars YouTube channel, and are also available for subsequent viewing.
*Whose laughter is it at the end of the trailer?  The fact that Ian McDiarmid came out after the trailer to order a replay may give us an indicator.
There will be lots more from Star Wars Celebration this weekend, including a panel devoted entirely to Star Wars: Galaxy's Edge on Saturday — watch for more coming soon!
In case you missed any of the news from Star Wars Celebration so far,  take a look at these posts:
Be sure to follow @allearsnet on Instagram and Twitter!

Check out our YouTube Channel for reviews, news, information and more!
Click below to subscribe to the AllEars® newsletter so you don't miss any of the latest Disney news!