As a photographer, I like to play a game wherever I am with my camera to find big or little details people tend to miss. At Walt Disney World, there is so much detail to see, I know many guests overlook some of them or do not know what the detail may be about.
Some details are just fun. While waiting in the queue to visit with Mickey Mouse inside Town Square Theater on Main Street USA in the Magic Kingdom, I enjoyed studying this cork board put up by the Art and Publicity Department full of details about the attraction.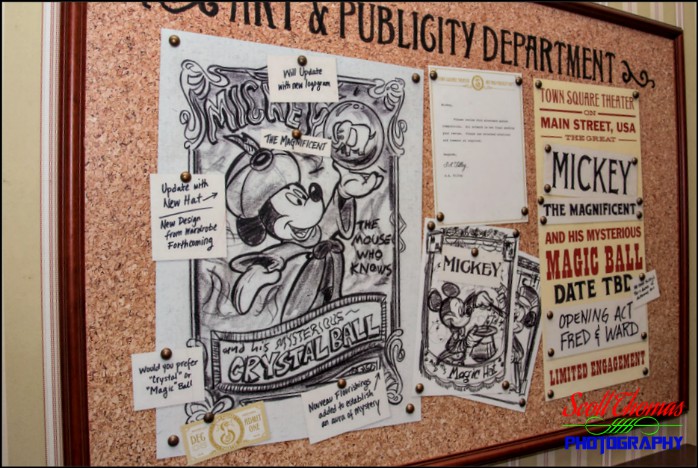 Have you ever noticed the artwork on the brick and stone walls along the Maharajah Jungle Trek in Disney's Animal Kingdom? I love the colors and textures of them.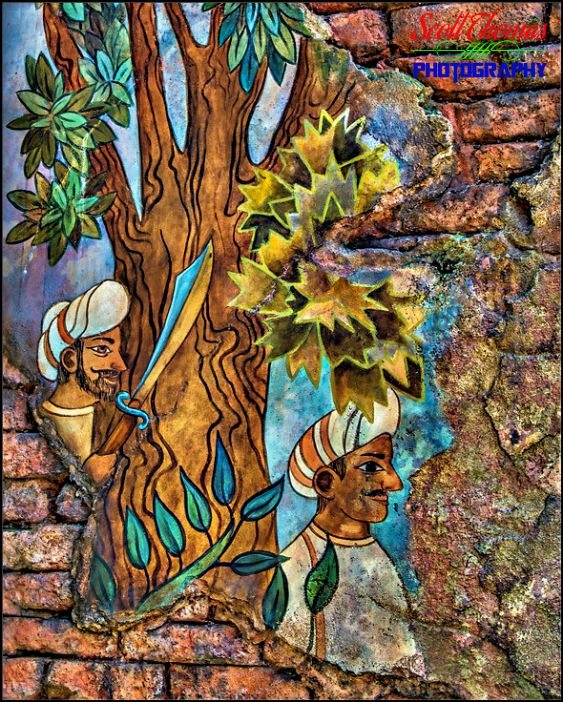 Inside the Stave Church of Epcot's Norway pavilion on my last visit was an exhibit of Norse Gods including the God of Thunder, Thor, beautifully carved in wood. He looks a little different than Chris Hemsworth, eh?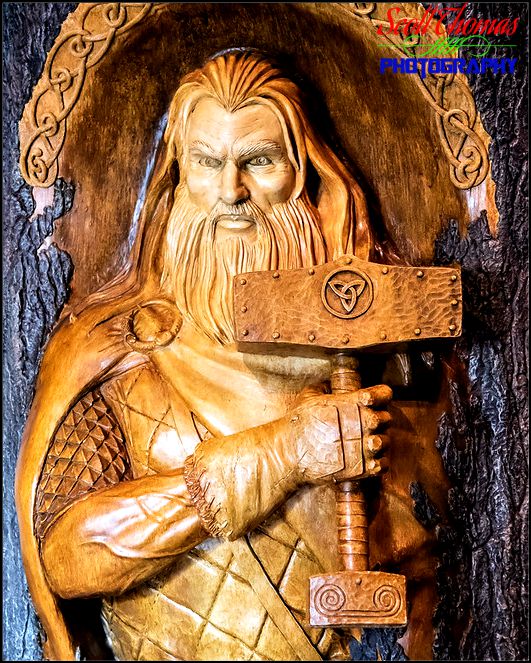 I visited Disney's Hollywood Studios when it first opened. Back then it was called Disney-MGM Studios and featured a lot of references to Disney movies which gave the park the "feel" of the Hollywood that never was—and always will be. Many of those references from 1889 are gone today but a few still exist. When I spotted the name of this counter service restaurant recently, I smiled as the movie, The Rocketeer, is still one of my favorites from that time. Do you know who Peevy was?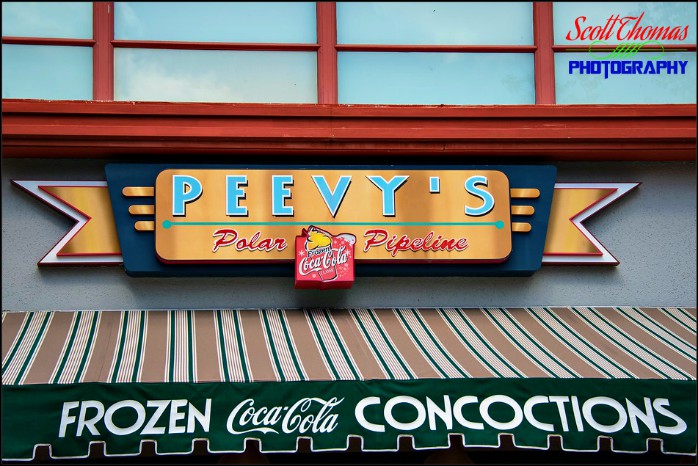 You will notice in each of the photos I shared today is the word cropped in the metadata information. I used cropping to zero in on the detail I wanted to highlight. In each photo there was superfluous things in the background or along the edges. By cropping each photo, I was better able to create the composition to better show you the details.
Don't miss any of the latest Disney news – Subscribe to the AllEars® newsletter!