To all who come to this photo trivia game, Welcome! Along the way, the photos can make us relive memories and see details that Walt's Imagineers put into everything we love in Walt Disney World!
Now for Challenge #580
And here's the answer: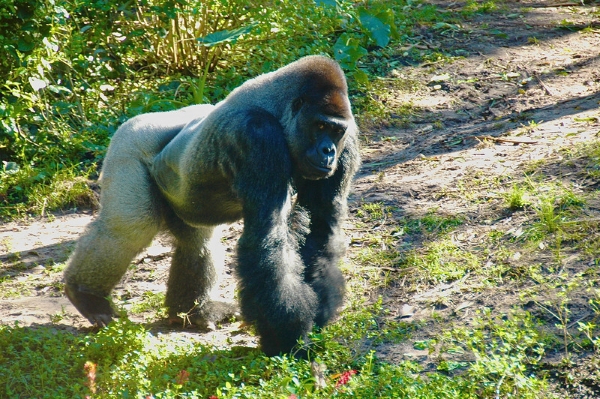 A silverback gorilla at Gorilla Falls Exploration Trail in Disney's Animal Kingdom.
Linda Grau, I saw the gorillas playing Hide and Seek! So much fun!
Jeff Blank, I can't remember the last time I heard about Magilla Gorilla! Wow!
Chris Gretchen and Katie Barnes were the first to send in the correct answer! Congratulations to Chris and Katie and to all our winners this week!  Wendy T Faler, Sandie Albrecht, Adolph and Kimberly Timm, Ken Savage, Russ Morgan, Janet T T Thorn, Mike haeberle, Andy Hickey, Kerry A., Susan Adams, JoAnn Albrecht, Emily Hudson, Margaret Convery, Claire Gregory, The Kertes Family, Karen Schlumpf, Luis Rodriguez, Jim Finley, The Gunnels Gang, Veronica Alvarado, Bob Patterson, Maddie Inman, Joseph M. Zafia, Team Hill, The Tisdale Family, phyllis, Brian Gallant, Nancy Cole, Richard Long, Angie Wagner, Tammy Warmouth, Michael OBrien, Michaela OBrien, Karen OBrien, Barbara DiClementi, Deb Ragno, Heather Ciampi, Josh Weiss, Axel Beer, Lori Rienhardt, Olszak Family, David brown, Vera and Izzy Williams, Grumpys Groupies, Tom Koval, Krista Connolly, Chris Gretchen and Katie Barnes, Chris Kelly, Martha and Justin Collins, Belicia, Scott C., Patricia, Diane Curfman, Robert Wescovich, Marsha Waidelich, Karen Ramirez, Stacy Sandrs, Steven Kronick, Kelly Brevde, Shelby Watson, Ashley Collins, Sharon, Tricia Petty, Emily Eldridge, Maureen and Warren Handy, Kris Nixon, Jeff Blank, Theresa Rucando, Mike Amor, George Mundy Jr, Karrie Rodriguez, Theresa Maradei, Herb Miller, Shannon Benton, Rebecca Keenan, Alison Rosenberger, Pensacola Glenn, Karen Bellamy, Susan Alioto, Susan Masotti, Jennifer Masotti, Jim & Lorie Sonnen, Sandy Gempp, Brian McWithey, Sarah Kreps, Jamie Poynton, Mis Jamie Marie, Mark Hardy, Lisa Lamb, Jodie S., Deanna, Donald Purney, Patricia McKillop, Linda Grau, linda hoffman, Jane Johnson, Vicki Britt, Thomas Higbee, Patti McCaffrey, Laura, Barclay Bakkum, Bob Henriksen, and MaryAnn Eckenrode!
_______________________________________________________
Challenge #580 Where in the world is this?
What is this?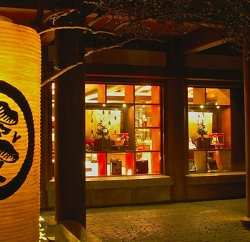 Do you know? Do you have a guess? Please send in your answer before the end of the day on Thursday, March 21st, by clicking on the blue box below.
Please do not post your answers on this blog post.
See you soon, Players!

_____________________________________________________________________
Everyone who sends in a correct answer to a Where in the World Challenge this month will be entered in a drawing at the end of the month for some special AllEars® goodies!
Remember! When you're in Disney tag us @allearsnet in your photos!
Subscribe to the AllEars® newsletter so you don't miss any exciting Disney news!