The opening date has been announced for the new attraction Ant-Man and the Wasp: Nano Battle in Hong Kong Disneyland. This announcement comes just as our own Deb Koma celebrates all things Marvel on the Disney Cruise Line Marvel Day at Sea!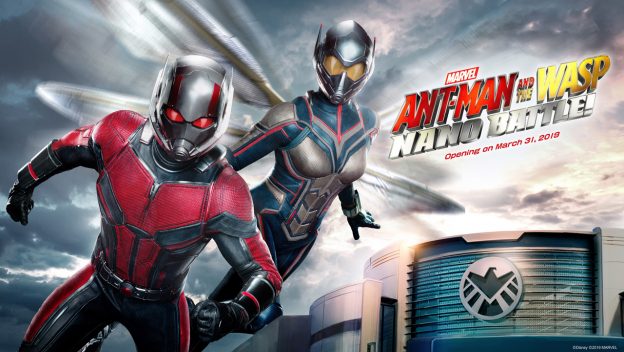 When it opens on March 31, 2019 this will be the second Marvel themed attraction in the park as expansion continues, also including a Hub for Marvel Super Heroes.
The attraction starts as guests enter the new  S.H.I.E.L.D. Science and Technology Pavilion. The pavilion in Tomorrowland is in the recently opened Stark Expo area, and will showcase S.H.I.E.L.D.'s latest technological developments.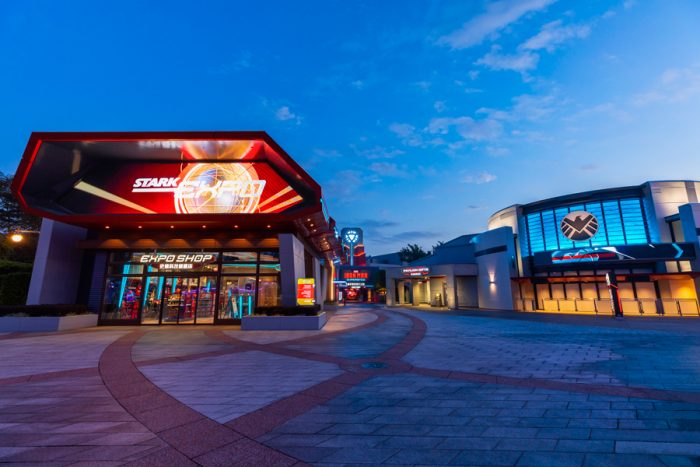 The story behind the attraction is that while guests are at the Pavilion their visit will be interrupted as Hydra attempts to steal the Arc Reactor on top of Stark Tower in Kowloon, Hong Kong. Assisting Hydra in this theft is an army of Swarmbots.
Since Iron-Man is busy in Kowloon fighting the Swarmbots, he needs help fighting the Swarmbots in the Pavilion. He calls Ant-Man and the Wasp to help him, knowing they can shrink and get between the Swarmbots' armor and destroy them from the inside.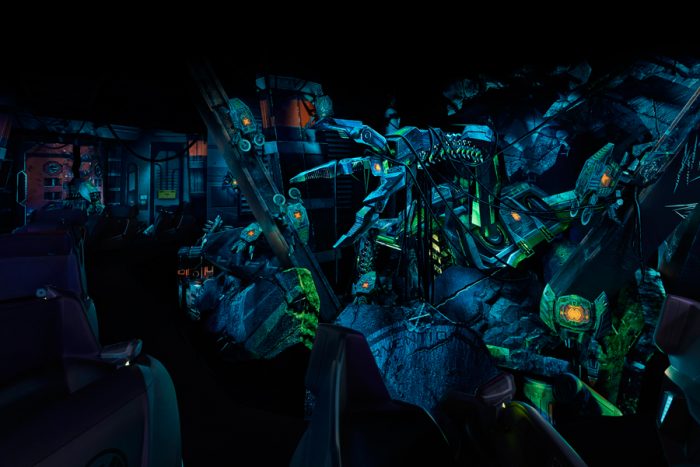 Of course, Ant-Man and the Wasp can't do this work alone — they need the help of the guests! Guests will ride in a D/AGR – the Defense/Assault Ground Rover (aka "the Dagger") and be issued an EMP Blaster. They will battle the Swarmbots alongside Ant-Man and The Wasp.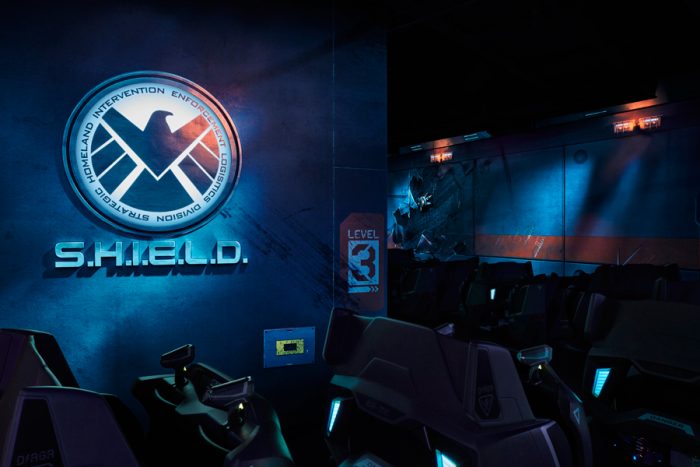 The stars of Ant-Man and The Wasp, Paul Rudd and Evangeline Lilly, make an appearance on the attraction.  Christophe Beck, composer for the Ant-Man movies, also returned and scored the music in the attraction. Artifacts and items from more than a dozen Marvel movies, TV show episodes and comics will also be on display.
To learn more about the attraction, its development, and storyline watch this sneak peek!
Does this news and sneak peek get you excited for other Marvel attractions coming to
Disneyland's California Adventure
(Marvel Super Heroes Land) and
Disney World's Epcot
(
Guardians of the Galaxy attraction
)? Let us know in the comments below!
Remember! When you're in Disney tag @allearsnet in your photos!
Be sure to check out our YouTube Channel for reviews, news, information and more! 
Subscribe to the AllEars® newsletter so you don't miss the latest Disney news!