Those of us who are drawn back to the magic of Walt Disney World year after year undoubtedly have our favorite rides and shows that we enjoy again and again. Maybe our must-do ritual in the Magic Kingdom is to make a beeline to Buzz Lightyear's Space Ranger Spin, or head to the Haunted Mansion. Maybe we don't feel like our Disney vacation has started until we walk down Main Street U.S.A. munching on some popcorn or cotton candy.
But as much as we enjoy the tried-and-true, sometimes it can be fun to seek out a new activity to keep things fresh and exciting.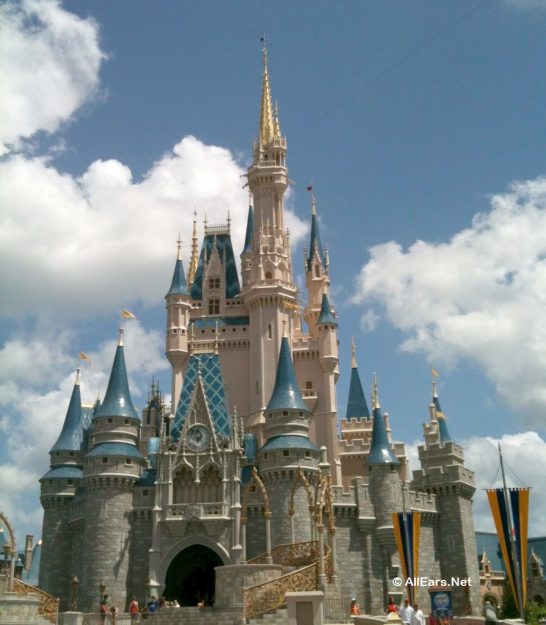 As big Disney nerds, one of our favorite things to do is to try one of the Disney theme park tours. It's a great way to learn more about the history and heritage of the parks and create a new, unique memory for the family. And what better place to start than the Magic Kingdom?
Currently, Magic Kingdom offers four completely different tours. All of these can be booked by calling 407-WDW-TOUR or (407) 939-8687. Keep in mind, that the tour cost is in addition to valid theme park admission for that day.
Here is some snapshot information on each of the four tours:
Magic Kingdom's premier tour, Keys to the Kingdom, takes guests behind the scenes as you pull back the curtain and learn the history, stories, and "how" of some of the magic. The walking tour is 4.5 to 5 hours long, and is offered daily at three times (8, 8:30, and 9 a.m.). Guests explore Main Street U.S.A., Adventureland, Frontierland, and Liberty Square, as well as backstage areas like the parade floats' warehouse and the Utilidors — the famed underground corridors commonly referred to as "the tunnel." Guests can expect to ride a few classic attractions during the tour, and your guide will accompany you to provide history and background. Lunch at the Columbia Harbor House is also included on the tour.
This tour is incredible if you are a die-hard Disney fan and want to learn more about the on-stage and backstage magic. Details will be pointed out to you in the parks, such as the meaning behind some of the Main Street U.S.A. windows or how music and horticulture play a role in the park atmosphere. Of course, most people are drawn to this tour for the infamous "tunnel," which ends up being just one of many interesting things seen or learned.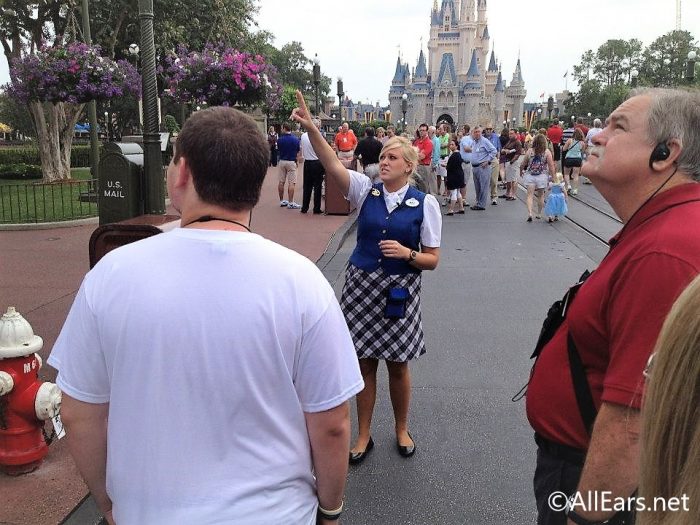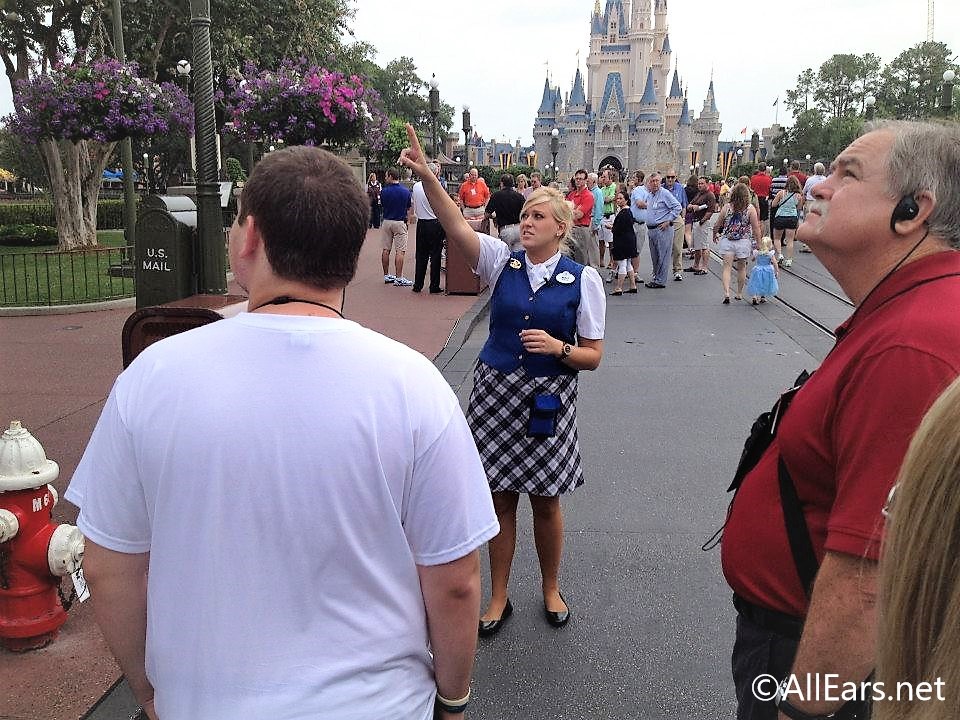 Because of the backstage nature of the tour, guests must be 16 or older to go. Keys to the Kingdom costs $99, but we've seen it's worth every penny for guests who want to learn more about this place they love to visit time and time again.
The "Walt" tour is all about the man behind the magic. Starting on Main Street USA, this 2.5 to 3-hour tour takes guests through an interactive journey of Walt Disney's life from his humble beginnings in Marceline, Missouri (which inspired Main Street), to the creation of Mickey Mouse. The tour ends with Walt's participation in the 1964 World's Fair.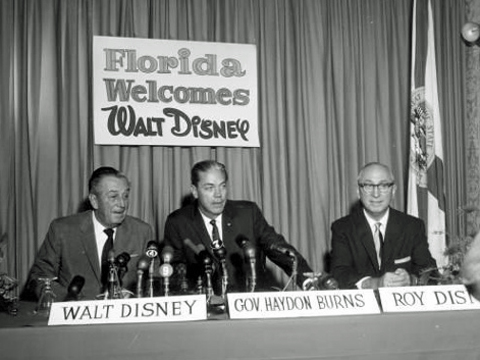 Guests can expect to be dazzled when going backstage at one of Disney's most popular attractions. We don't want to spoil it, but we promise it's a FRIGHTful amount of fun!
The Walt Disney: Marceline to Magic Kingdom tour is perfect for guests who love history and want to learn more about the main man, but perhaps don't have a half day to commit to Keys to the Kingdom. The tour is offered once a day (8 a.m.), Wednesday – Sunday, and is $49 a guest. Guests must be 12 years or older to attend, although older kids and adults may find this the most enjoyable.
All aboard! The Magic Behind Our Steam Engines tour is perfect for train enthusiasts and Disney fanatics alike. Inspired by Walt Disney's lifelong love of trains, the Walt Disney World Railroad (and Disneyland Railroad) have been an iconic part of Disney vacations for generations.
Guests will board one of the WDW engines and head back to the round house, where a train engineer lets you get up close and personal with these beautiful machines. Your tour guide will also detail Walt's personal history with trains, and why they are so special to the Disney experience.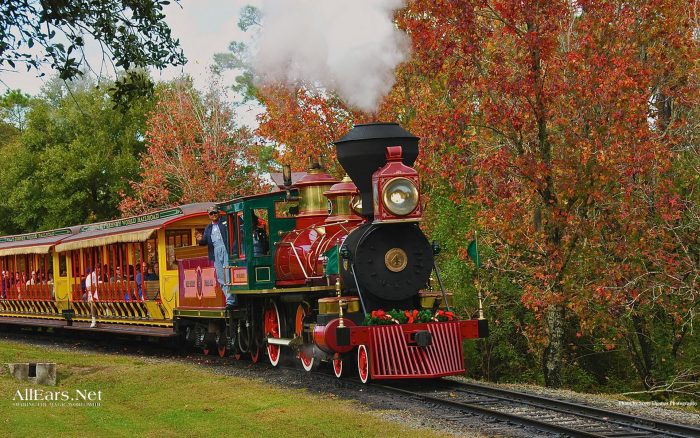 Guests must be 10 years old to take this tour, and it costs $54 a person. This three-hour tour is offered Sunday through Thursday, and leaves promptly at 7:30 a.m., allowing time for you to enjoy the trains before the park opens.  This early call-time comes with a reward however — starting so early means an almost empty Main Street and some of the best pictures you'll ever take in the Magic Kingdom.
Please note that the Walt Disney World Railroad is currently closed to day guests due to construction for the new TRON attraction in Tomorrowland. However, we confirmed the tour is still operating throughout the closure, which is currently scheduled through Summer 2019.
Does your family like puzzles, magic, and adventure? If so, you've got to check out Disney's Family Magic tour! This two-hour family friendly adventure is an interactive scavenger hunt around the Magic Kingdom.
Starting on Main Street USA, a guide will help your kids (and big kids) track down missing items and solve puzzles throughout the park. We don't want to spoil anything but some "famous friends" may show up to help you along the way. It's a good idea to have your cameras and autograph books ready!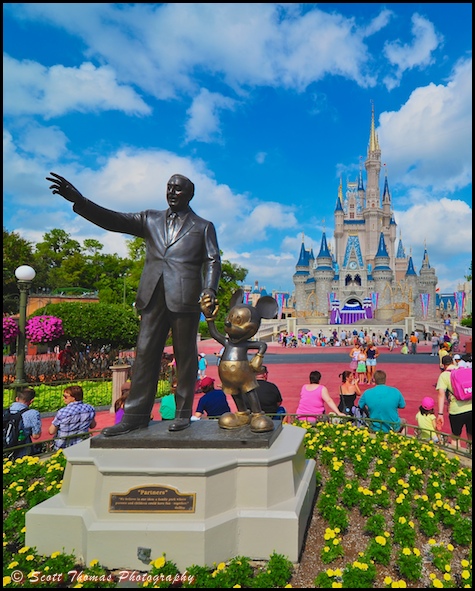 Family Magic is available for kids of all ages, however the clues and activities are geared towards children aged 4 – 10. Please note anyone 16 years old or younger needs to have an adult supervisor. Family Magic is offered Monday, Tuesday, Friday, and Saturday, and runs from 10:00am to 12:00pm. This tour is especially great for returning guests who want to try something new at Magic Kingdom with their families.
(EDITOR'S NOTE:  Disney recently announced a new Magic Kingdom tour that will be making its debut in February! The Taste of Magic Kingdom VIP Tour will give a behind-the-scenes look at how menu items and meals are developed and delivered to guests in the parks. The tour costs $99 per person, and is offered on Mondays, Tuesdays, Fridays, Saturdays and Sundays starting on February 24, 2019. Theme park admission is required and is not included with the cost of the experience. Watch for more on this new tour as its start date nears!)
Some people don't want to know "how the sausage gets made," but we find knowing more about Walt Disney World makes it even more magical.
Remember, you can book these tours by calling 407-WDW-TOUR or (407) 939-8687. When you reserve, be sure to ask whether there are any discounts for Annual Passholders, Disney Vacation Club or D23 Members, or Disney Visa Cardholders!
Magic Kingdom tours are a great way to add a little extra magic into your trip. You can read what other readers thought about some of these tours by checking out our Rate and Review section. Or leave your own rating for a tour that you've taken.
Which tour sounds most intriguing to you? Let us know in the comments!

Subscribe to the AllEars® newsletter so you don't miss any exciting Disney news!