Storybook Dining at Artist Point with Snow White in Wilderness Lodge starts on December 16. Disney recently released a new piece of concept art featuring the interior of the restaurant for the new experience.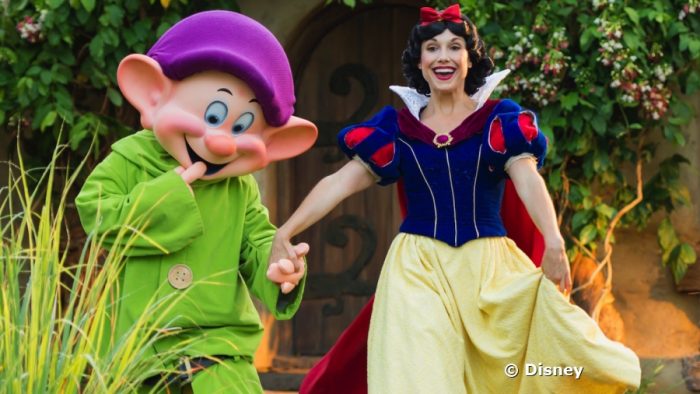 From the art, you can see the location is being re-imagined as an Enchanted Forest — including trees adorned with lanterns.
According to the Disney website, as guests enter the Enchanted Forest they will experience "the sounds of delightful music that help bring a storybook fantasy to life."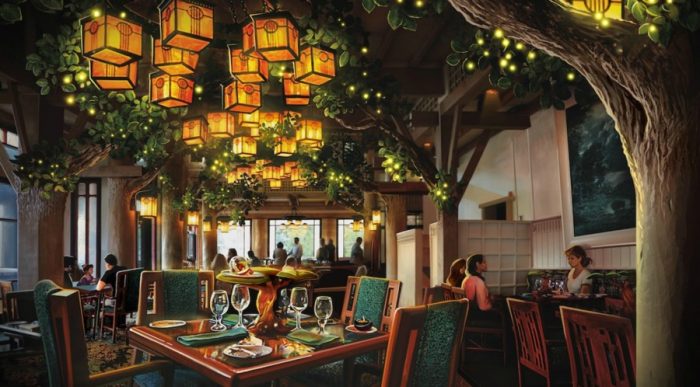 Menus with a seasonal theme were released earlier for this location.  Snow White, Dopey, and Grumpy will visit guests at their tables throughout the meal. Plus, guests will be able to meet the Evil Queen as part of the experience.
Do you have your reservation for Storybook Dining? Let us know in the comments below!