The new venue from celebrity chef Wolfgang Puck, Wolfgang Puck Bar & Grill, opened Monday (November 19) in Disney Springs Town Center and I just happened to be among the first to enter this brand-new restaurant!
Here's my first look around — not really a full review, because I didn't have a proper meal. But I did have the chance to sample a number of savory offerings, as you will see!
Located next door to the Coca-Cola Store and directly across from Chicken Guy, the new restaurant has a very contemporary, yet unassuming exterior.
The Exterior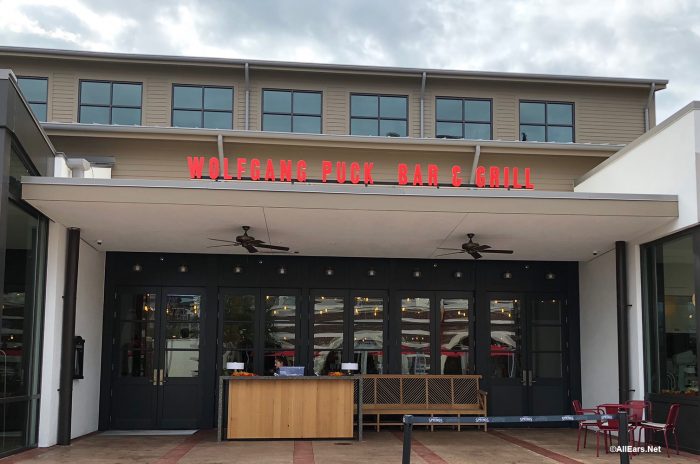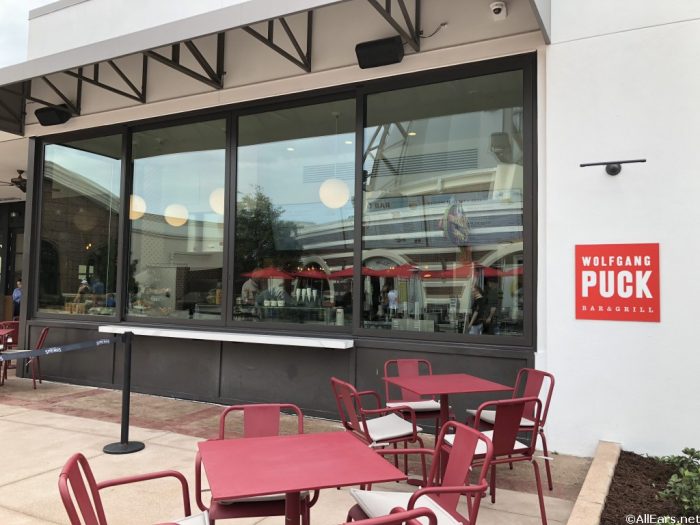 The Interior
I took a quick tour of the restaurant and enjoyed the open feeling, as well as the exposed wood look around the seating areas.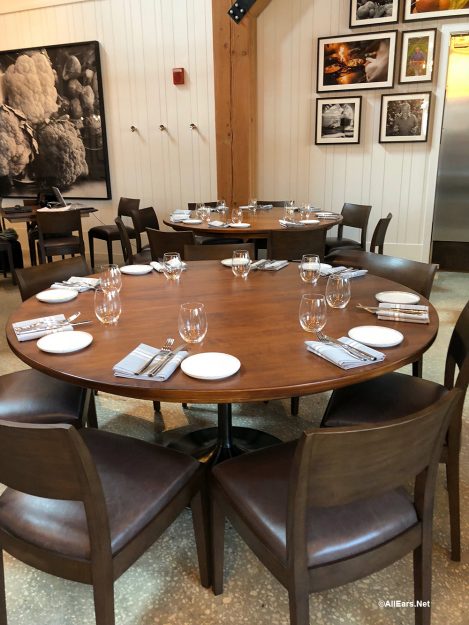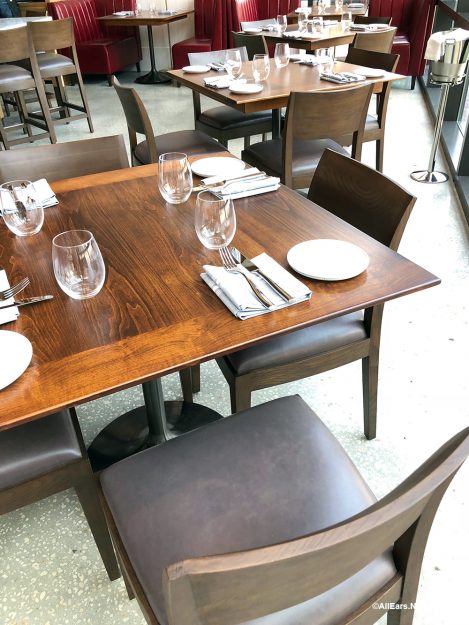 There are pops of red leather everywhere, lending a polished, but eclectic feel to the space.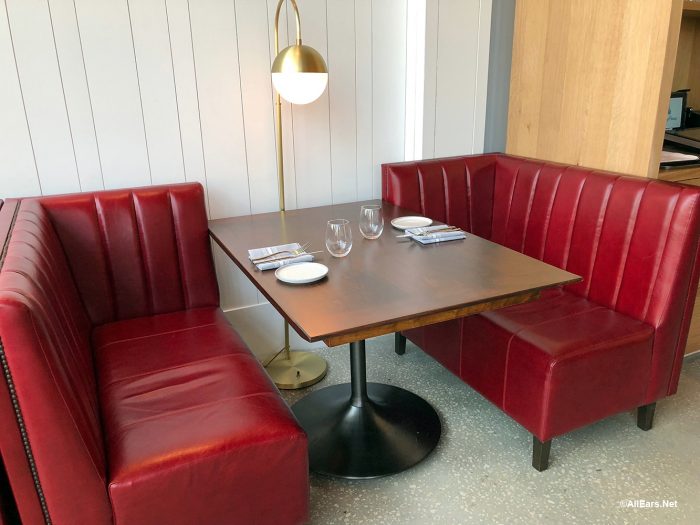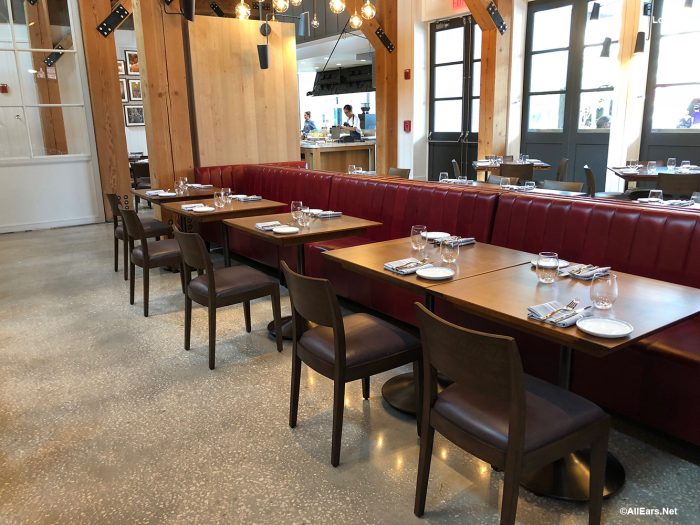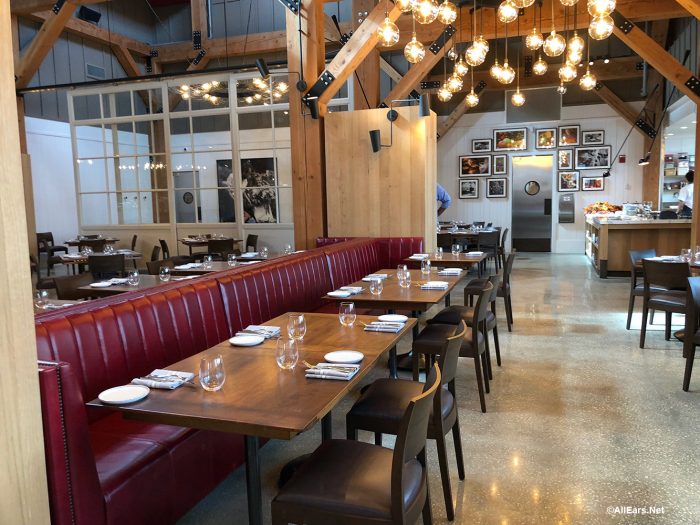 If you're planning to dine with a large group, no worries here. There is a group table! It could easily accommodate 14 people.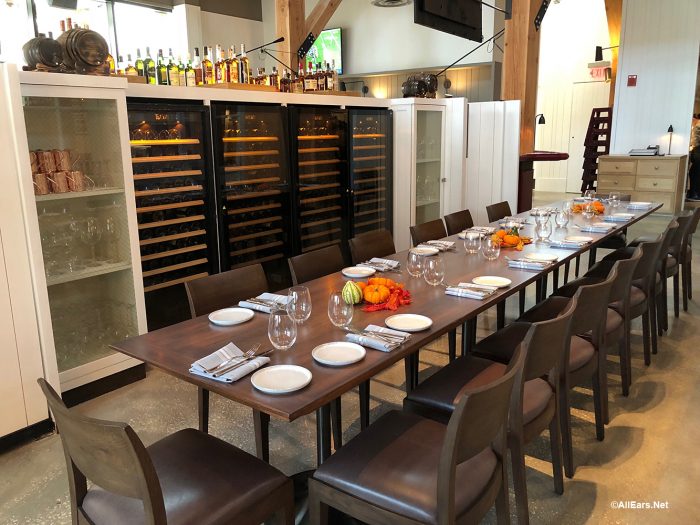 There's a bar area that continues the almost unexpected pops of red and the exposed-wood look.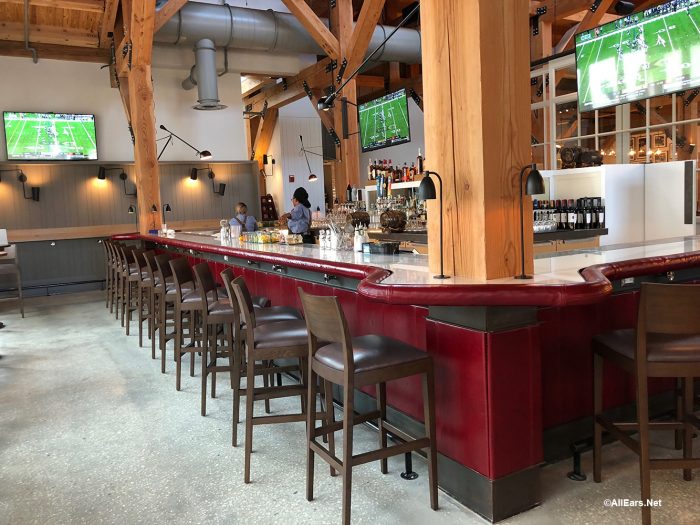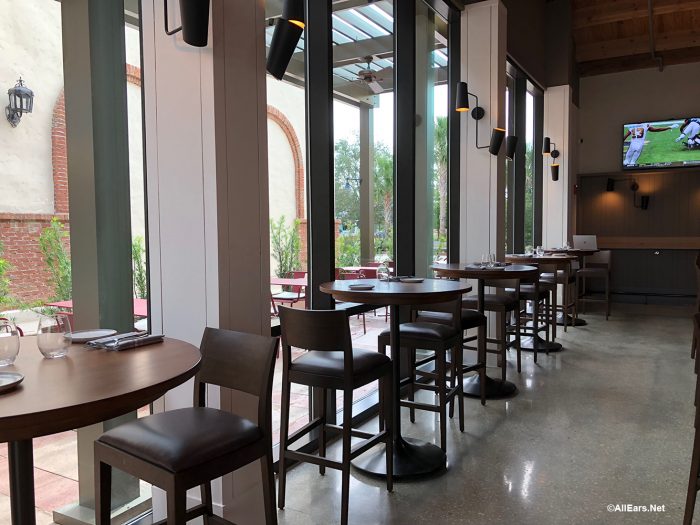 You can also look into and enjoy the open kitchen at this location.
The pizza oven is gas, not wood-burning, which to be honest I don't mind. Who really likes the burned-black crust that you often get with a wood-fired pizza? I think the gas oven gives better control.
There is a full bar ready to mix up your favorite drink or pour your preferred beer.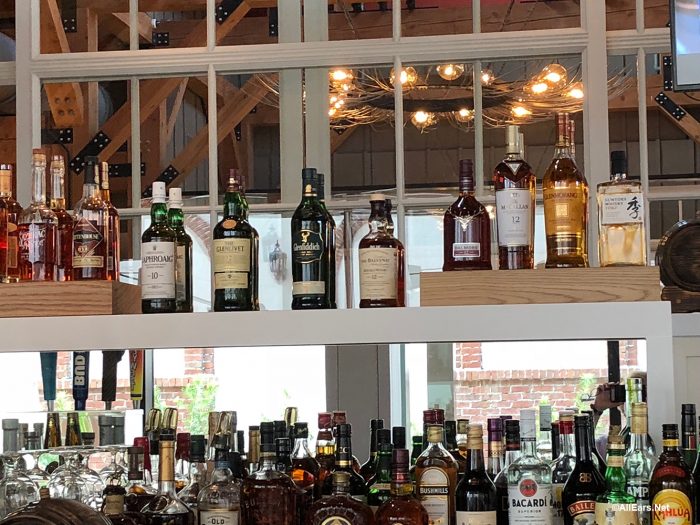 So I mentioned that I tasted my way around the menu a bit. Here's what I tried.
Cocktails
The Lilly Belle is named after Walt Disney's wife, Lillian Disney. The drink is  made with gin, aperol, sparkling rose, and lemon. It's a nice tip of the hat to the restaurant's Disney connection.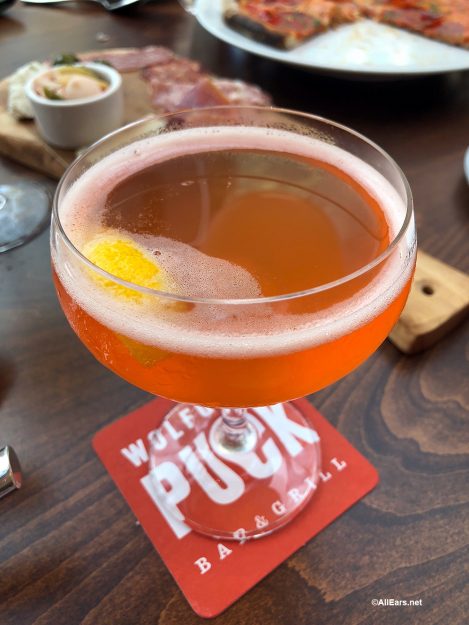 If you're a fan of Arnold Palmer — the iced tea and lemonade combo drink, not the golfer — you'll want to try out the Garden of Eden. It's made with tea-infused vodka and lemon, for a refreshing drink that goes down too easy!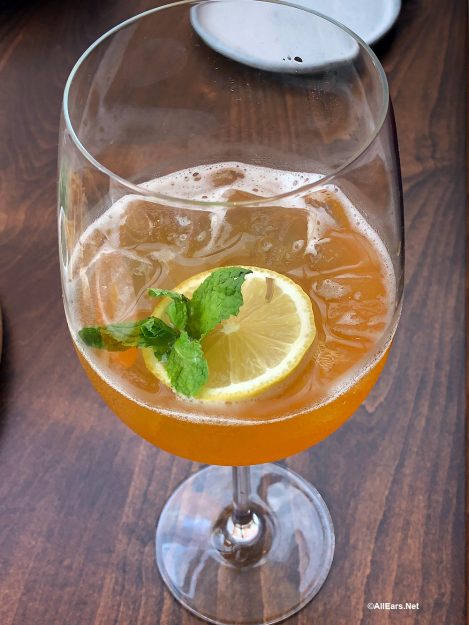 The Papa Doble honors Ernest Hemingway. The drink is made with rum, maraschino, and grapefruit. On the sweet side, but the grapefruit balances it out nicely. (We hear that Hemingway loved his rum!)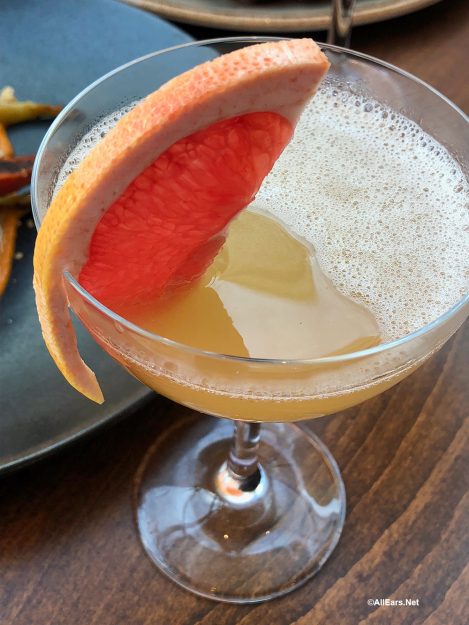 Starters
Onto the initial tasting. I tried several dishes to get a feel for the variety of the menu, starting out with the small portion (yes, this is the small portion) of the Artisanal Salumi. Obviously, this is quite shareable!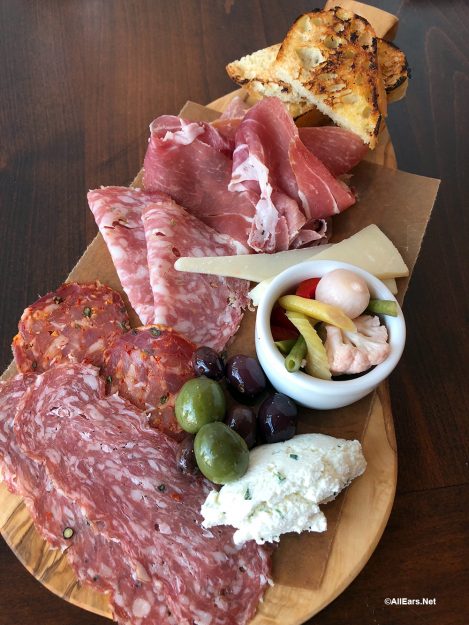 The next appetizer was an individual portion of Tempura Calamari and Shrimp, which had a light, crisp breading.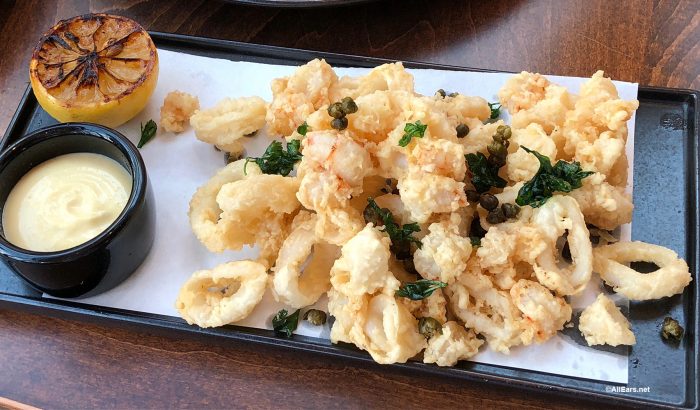 The last appetizer was the Local Burrata, which is a soft Italian mozzarella cheese to which cream has been added. It was served with grilled baby carrots, a romesco sauce, arugula, and walnuts. If you're a cheese lover you will love this.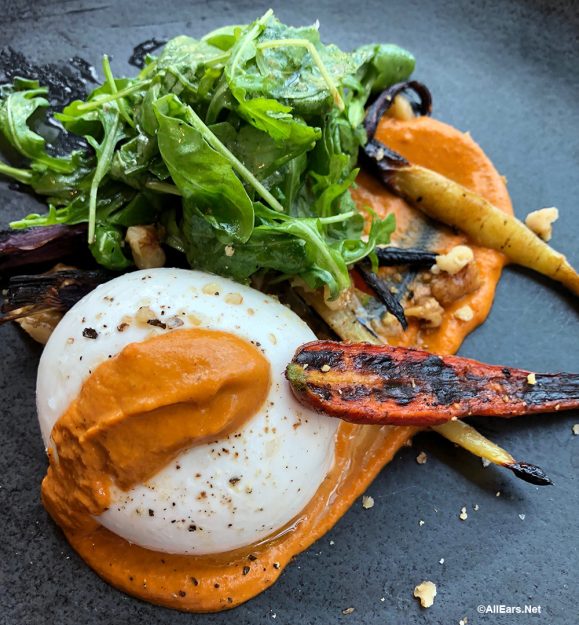 Entrees
Since this is a Wolfgang Puck establishment I had to at least try one pizza. The Pepperoni Pizza, with added red onion and fresno chiles, was a bit too spicy for my taste.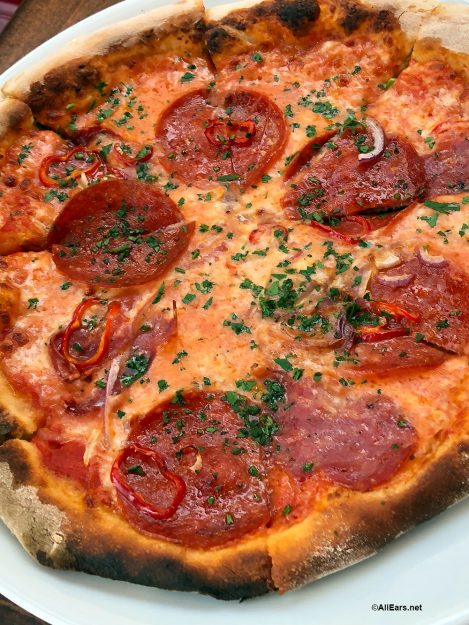 For sandwich lovers, there's the Grilled Chicken Sandwich. This is no ordinary Grilled Chicken Sandwich, though. It is topped with avocado, bacon, white cheddar cheese, tomato, red onion, and pesto aioli. The homemade pickles, which came as a garnish and on the sandwich itself, were delicious!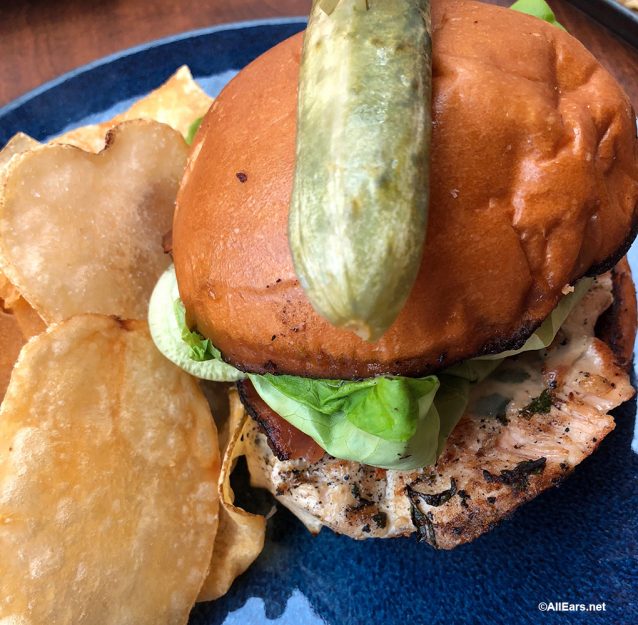 At the insistence of the chef, I also sampled the Pumpkin Ravioli topped with brown butter, sage, and hazelnuts and the Pappardelle Pasta topped with a rich meat sauce and ricotta salata. There was no denying that the pasta was homemade, and it was tender, cooked perfectly.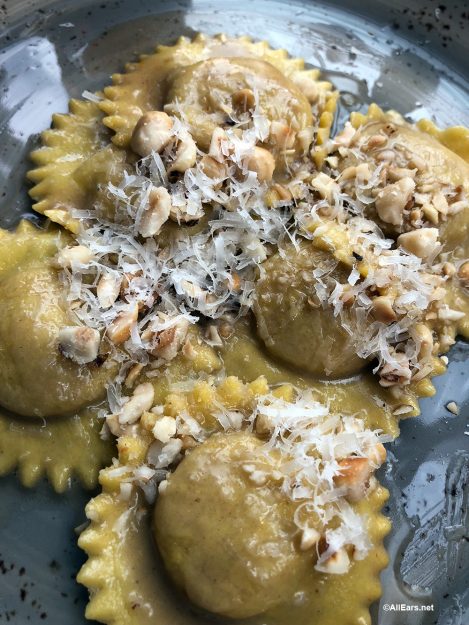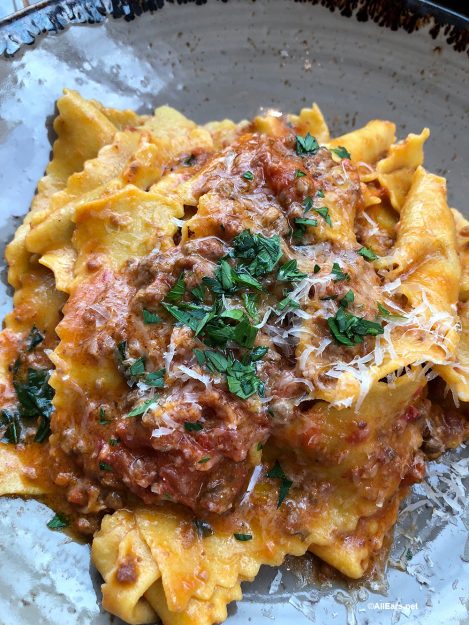 The last entree was Wolfgang Puck's take on the traditional Steak Frites. This version is a tender mesquite-grilled New York strip steak with a green peppercorn sauce, and of course fries.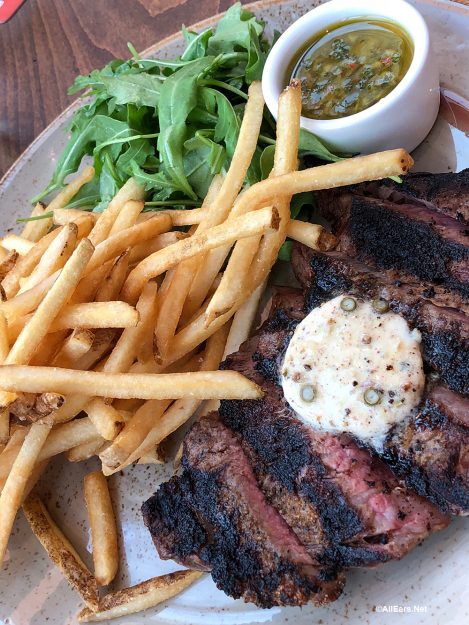 Have you noticed that there is a growing trend for some of the newer restaurants in Disney Springs to have a walk-up, quick-service style window or an area with a modified menu? Some locations that have this include Frontera Cocina, Morimoto Asia, and Wine Bar George.  Wolfgang Puck Bar & Grill also has a window, but with a sweet twist — it's a Gelato Bar!

This Gelato Bar goes one step further than your ordinary ice cream window. They also serve alcohol, so you can get your favorite gelato blended with a spirit. Mortimer's Key Lime Sorbet Margarita, shown here, is Key Lime gelato blended with tequila and triple sec.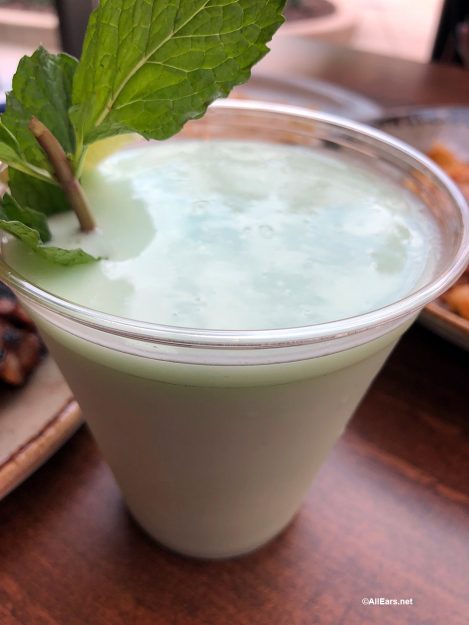 Have you also noticed something special about some of the names of beverages here? We appreciate that Puck's has given a nod to Disney in this way — the aforementioned Lilly Belle, after Lillian Disney, and Mortimer, which might have been Mickey's name had Lillian not convinced Walt otherwise!
Does all of this look tempting and tasty? This is just a sampling — the menu is pretty extensive. In fact, we have the full menus on the site:
Have you been to Wolfgang Puck Bar and Grill yet? Do you plan on visiting soon? Let us know in the comments below, or, better yet, be among the first to leave a review in our Rate and Review section!
Remember! When you're in Disney tag us @allearsnet in your photos!
Subscribe to the AllEars® newsletter so you don't miss any exciting Disney news!