As I noted recently, one never knows when you will come across something Disney related. In this week's post, I came upon something directly linked to a time when Walt Disney was still alive.
I was recently given a tour of Florida State University's Strozier Library Special Collections and Archives in Tallahassee, Florida when I came upon these books by Walt Disney.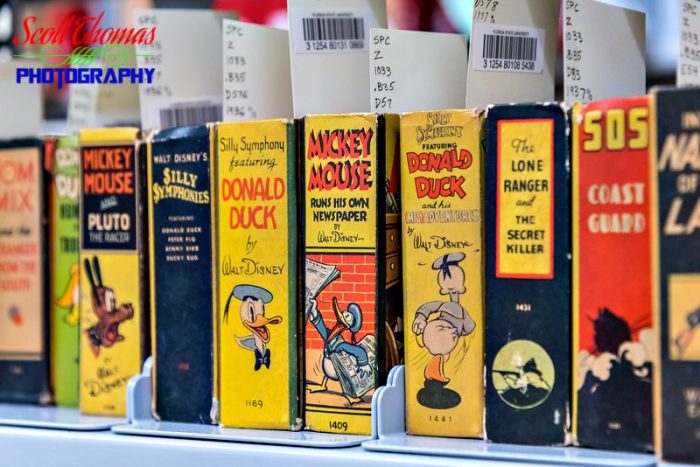 I remember these type of books when I was young. They were called Better Little Books then. Back in the 1930s, the Big Little Books were published by the Whitman Publishing Company of Racine, Wisconsin. They started with Dick Tracy serials and had numerous titles including a series of books by Walt Disney's company. As you can see here, they featured Mickey Mouse, Donald Duck, Pluto and even the Silly Symphonies.  These were published in 1936 and 1937.
As I was not allowed to use flash so I hand held my camera at an aperture of f/5.6 to get some depth of field.
Have you had an experience where you encountered Walt Disney unexpectedly? Let us know in the comments below!