Consider the following images. Some may qualify more than others as bona fide Hidden Mickeys.
At Disney's All-Star Music Resort, walk to the Country Fair Section to find this blue Mickey image. It's in a repeated decoration on the outer railings of the balcony walkways. (Thanks to Justin Lewicki.)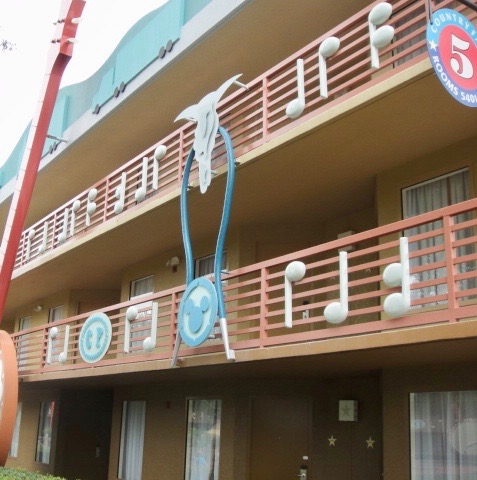 Inside the gift shop of Disney's All-Star Movies Resort, a few decorative colorful movie reels can be seen high up along the walls. A definite classic Mickey hole sits in the center of this red movie reel. Is it Hidden or Decorative? (Thanks to Leah Lakatosh and Stephanie Harrison.)

While wandering the grounds of the All-Star Movies Resort, check out the inside ceiling of The Reel Spot, a small enclosed room for events outside near the Food Court. Holes of different sizes are in the ceiling design. Any classic Hidden Mickeys here? (Thanks to Toni-Lynn Miles.)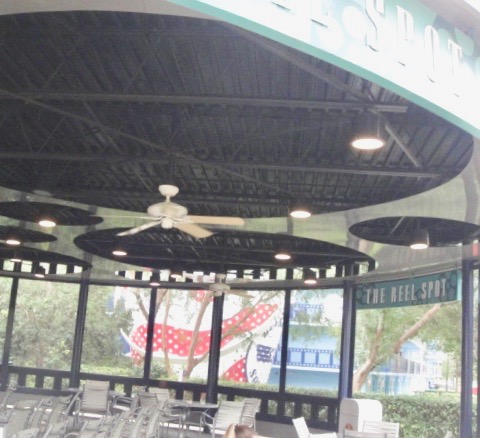 Keep strolling to Andy's Room at the All-Star Movies Resort. Classic Hidden Mickeys are inside the checkers strewn about on the ground, but do these three checkers arranged together form a classic Hidden Mickey? They're at the feet of a huge Buzz Lightyear. The center red checker appears to be slightly larger than the two outer "ears." (Thanks to Elton Hughes and Jill Sullivan.)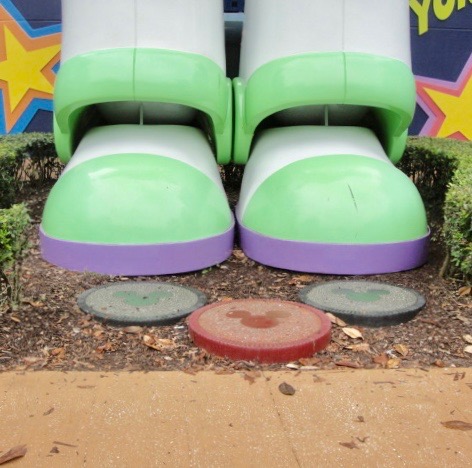 Keep searching!