For the month of February, I am going to visit classic rides at Walt Disney World's Magic Kingdom starting with those fun loving bears in Frontierland's Country Bear Jamboree.
Below the picture will be a trivia question for you to answer in the Comments each week.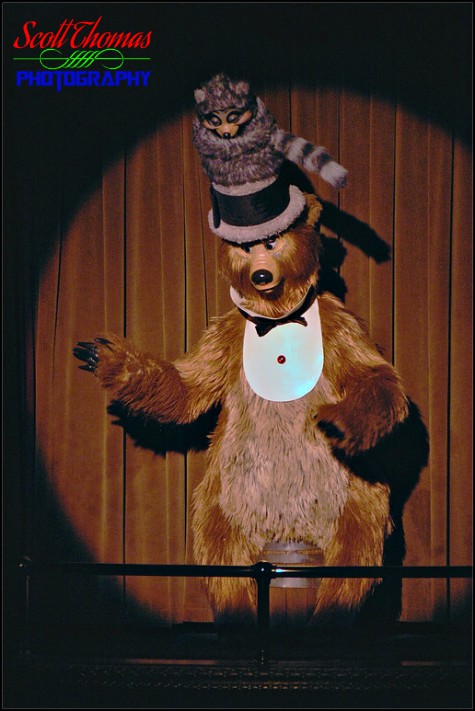 Henry is the Master of Ceremonies of the Country Bear Jamboree show in Frontierland.
Nikon D750/28-300VR, 1/25s, f/8, ISO 4500, EV 0, 28mm Focal Length.
What is the name of Henry's raccoon buddy? UPDATE: Wow, everyone got it right. The raccoon's name is Sammy. Thanks for playing!