For those interested in getting an early start on convention season this year, Anime Los Angeles headed things off last month, oddly enough in Ontario.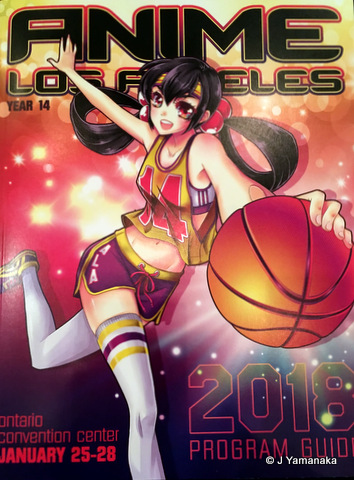 While kind of a drive from the LA/OC locations major conventions are usually held, the relative remoteness made it a breeze to find and access parking which was pretty cheap for convention center standards–$7 versus the $25 LA Convention Center usually charges. The bulk of the programming took place at the Ontario Convention Center, however there were also some satellite locations at nearby hotels as well where people could indulge in manga or karaoke or any number of related activities.
Over in the convention center, there was the usual extensive Exhibitor's Hall with merchandise representing a myriad of anime/manga/visual novel franchises.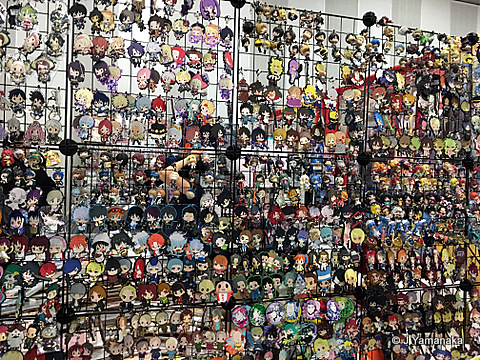 (A side note: Am I the last person to have heard of the ita bag concept? In case I'm not, the ita bag is a backpack or tote that features a windowed area where people can display pins and keychains and stuffed animal "straps" on their bag but have them protected by a clear plastic outer covering. I thought this was genius, because I can't tell you how many cute pins and buttons I own that I'd never think of wearing to the parks for fear of losing them or getting them damaged.)

While there were a number of interactive activities such as fashion shows, idol competitions, and dance competitions, the bulk of the guest panels seemed to revolve around voice acting and cosplay. The highlight of the weekend was the 20th Anniversary panel for "Cowboy Bebop," widely regarded as one of the most influential anime titles of all time.
Virtually all the voice cast from the English dubbed version was there, including series star Steve Blum, who can currently be heard as Zeb Orrelios on "Star Wars Rebels," Attila on "Tangled: The Series," and Makucha on "Lion Guard;" Mary Elizabeth McGlynn who also plays Governer Pryce on "Star Wars Rebels" and has been Dialogue Director on "Penn Zero" and "Tangled: The Series;" and writer Marc Handler, presently Executive Producer at The Walt Disney Company-China. The panelists each told how they got involved with the project, and marked on how grateful they were to have been a part of something that's ultimately become important to such a large audience.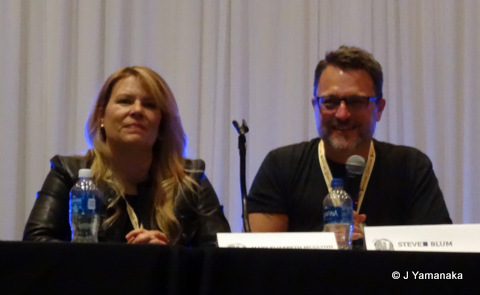 The other major panel I attended was "Forging Epicness!" with Grant Imahara (Robot Builder/Engineer for Lucasfilm, "Mythbusters," Walt Disney Imagineering;) Fon Davis (Model Maker for Industrial Light and Magic;) Tony Swatton (Blacksmith/Swordsmith for Euro Disney, Walt Disney Studios;) Steve Winsett (Special Effects Makeup/Specialty Costuming for Walt Disney Studios;) and Bryan Forrest (Actor/Blacksmith for "Black Sails" and "Man at Arms.")
This was a pretty fascinating discussion on the often-hazardous process involved in creating much of the special effects we enjoy in movies, TV, theme parks, etc. By the end of it, you had to admire the level of proficiency apparently required in these fields just to keep all your fingers attached.
Outside of the panels the four days were otherwise filled with almost non-stop live performances, anime video, manga lounges, Japanese cultural presentations, and workshops on anything from stuntfighting to cosplay technique.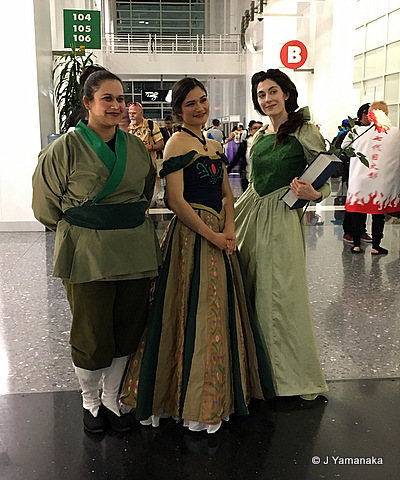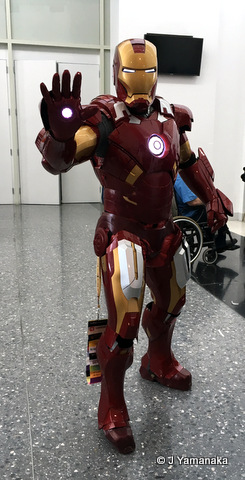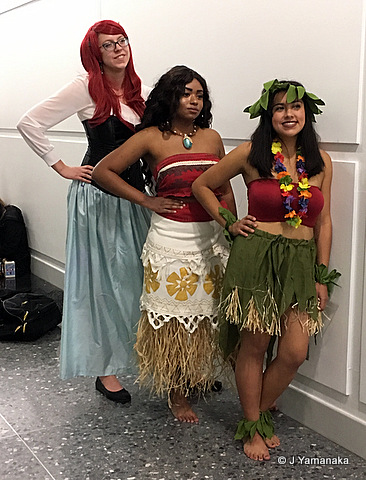 So if you have an interest in anime and are looking for a convention experience less stressful than the usual suspects happening later this year, I'd encourage a look at Anime Los Angeles which has an impressive amount of content but a small con feel. You can find more information at their website: http://www.animelosangeles.org/
[While most anime shares the Disney "big-head-big-eyes" standards of cuteness, unlike in the US, Japanese animation is not primarily considered the province for children, and many of them revolve around adult topics and imagery. Viewers of all ages sensitive to such subjects may be forewarned.]
While on your way out to the Ontario Convention Center, you might also want to stop by one of the two Disney Store outlets left around the LA area at the Ontario Mills Mall. They only had a couple of racks of things from the parks when I visited, but I was told that the volume they stock from there fluctuates, so you might get lucky.