Of all the parks at Walt Disney World, Disney's Hollywood Studios is the hardest to find a location for landscape photography. Now, if you want to consider cityscapes an off shoot of landscape photography then this photo of Sunset Blvd. with the Twilight Zone Tower of Terror looming over it works.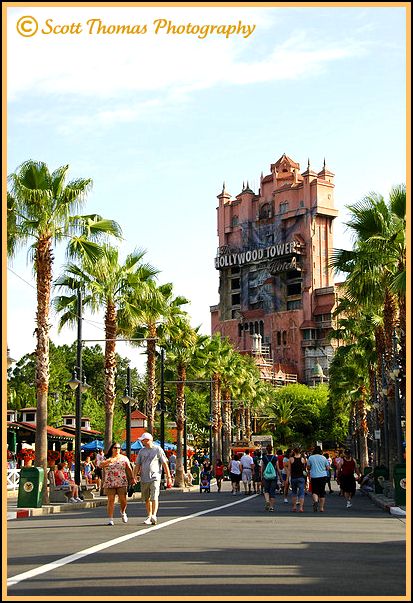 People walking on Sunset Blvd. in Disney Hollywood Studios.
Nikon D70/18-200VR, 1/250s, f/8, 200 ISO, 0 EV, 46mm Focal Length.
Here I used leading lines to give the photo depth.
Deb will be here to share her Disney's Hollywood Studios Landscape photo tomorrow.