I'll begin with a few images from Disney's Animal Kingdom. We should find at least a few Hidden Mickeys in the new Pandora, right? How about this image? Look for these small indentations in the rock wall (in the middle of the photo) along the lower exit walkway from "Avatar Flight of Passage," near the floor on your left as you walk out. (Thanks to Brooke Boyd).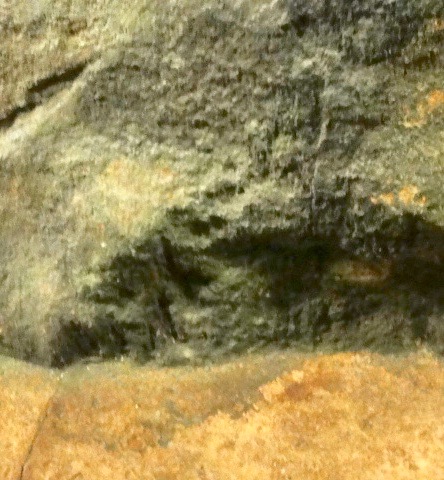 Just before you enter the Standby queue for "Expedition Everest," check out these round objects on top of a small table to the left of the entrance. A Hidden Mickey when viewed from above? (Thanks to Carlos).

At the water's edge of one of two seating areas for "Rivers of Light" (the one near "Finding Nemo – The Musical"), search for these rocks embedded in a short cement barrier. Are the rocks arranged to be a classic Hidden Mickey? (Thanks to onthegoinmco).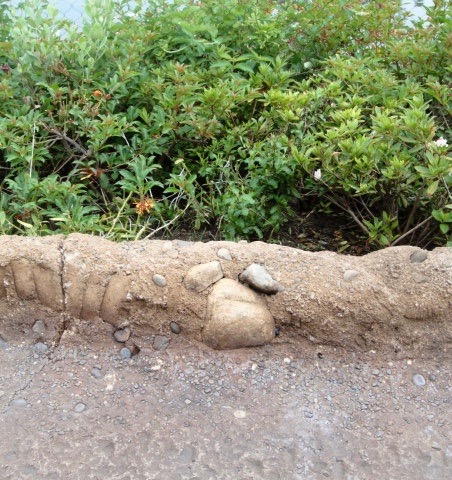 In the waiting room of Mama Melrose's Ristorante Italiano at Disney's Hollywood Studios, a small container on the lower shelf of a display bureau near the restrooms is painted with grapes. Any Hidden Mickeys in the cluster of grapes? (Thanks to Charles Tyner).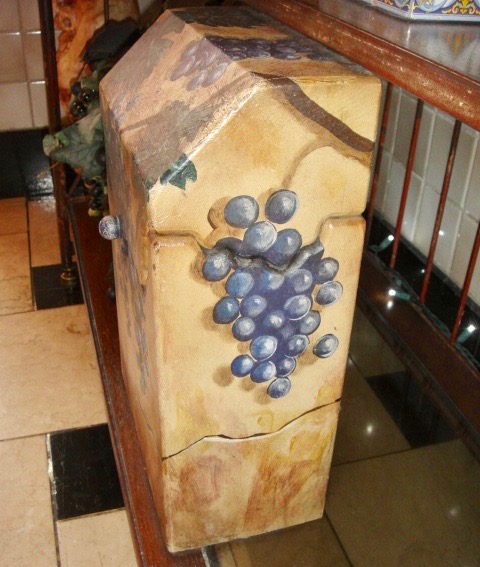 I've heard that the images of a Prince and Princess are hidden in the entrance queue wall mural at "Living with the Land" in Epcot. I've studied the various murals here for years. Have I finally found the two royals holding each other? (Thanks to Craig Canady).