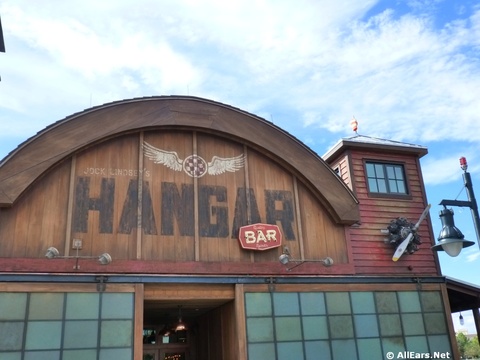 There are so many changes happening at Downtown Disney — er, Disney Springs, I should say — that it's tough to keep up!
But I was able to get over there the other day to check out the new waterfront lounge, Jock Lindsey's Hangar Bar, which opened on Tuesday, September 22.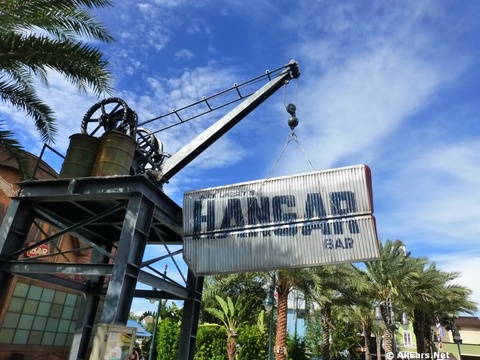 Themed around a very minor character from the first Indiana Jones movie, "Raiders of the Lost Ark," the new lounge quenches not just your thirst, but your thirst for movie memorabilia. The building, made to resemble an airplane hangar, is supposedly the establishment run by Indiana Jones's pilot Jock. You may remember Jock from an early scene in the film, as not only the pilot who helps Indy flee from the angry natives, but also owns pet snake Reggie.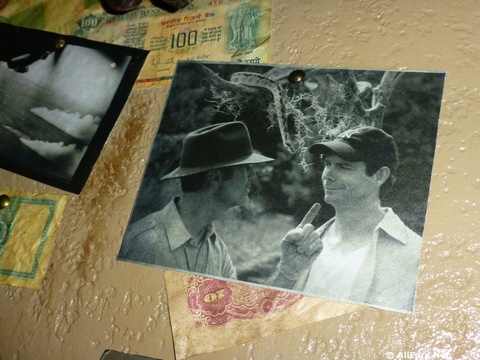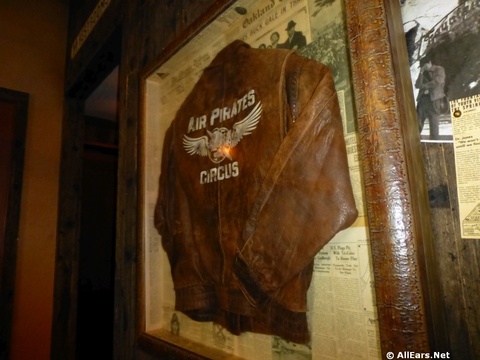 The lounge has a high ceiling and an airy feel, and the walls are lined with items that hark back to Jock's world-traveling, Indiana Jones-like exploits.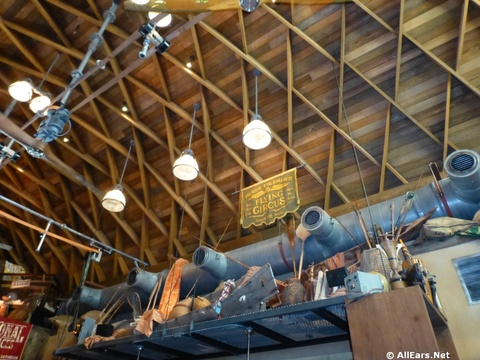 There are even some sly references to other films with a Disney connection, such as Star Wars…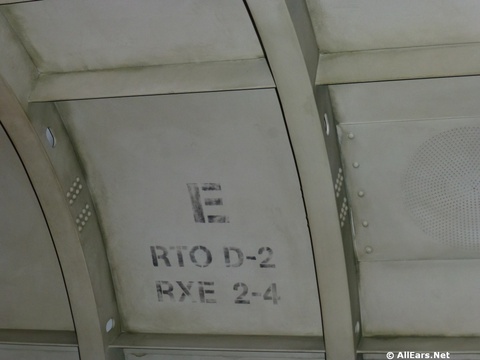 And Marvel's Iron Man…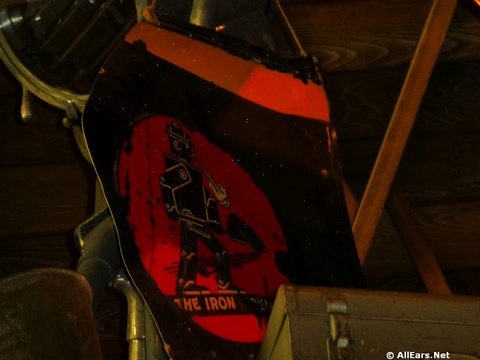 And what about the drinks? What about the food?
Well, these items are also themed to the Indiana Jones movies, with offerings like "Good Dates," a reference to Raiders of the Lost Ark's poisonous "bad dates." These are yummy sweet dates stuffed with savory goat cheese.
Among the other offerings are also "Lao Che's Revenge" (tasty, spicy-sweet sticky chicken wings), Brody's Brats and Snack of Ra, which is a combo of several African salad and dips, naan and an Ethiopian bread. You could easily make a meal, snacking around this relatively short menu that still manages to offer something for everyone.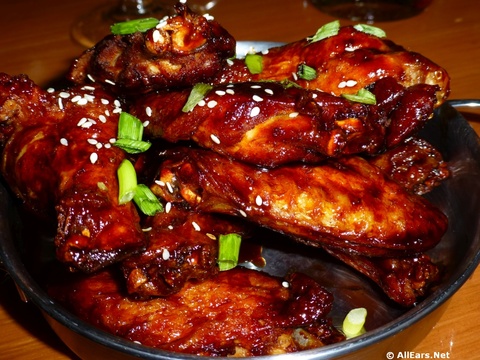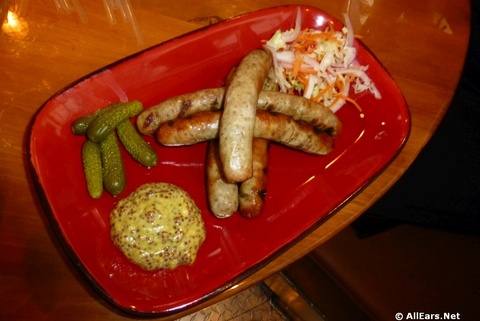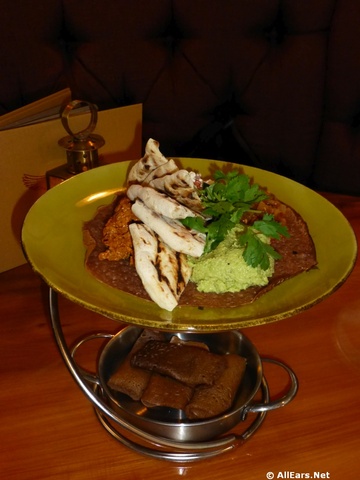 The drinks sport names like "Cool-Headed Monkey" and "Bam's Barnstormer" (with its inside-out paper umbrella, known elsewhere as the "Dark and Stormy"). They are colorful and fun, even though as of the day I was there the lounge still didn't have the special souvenir glasses to go along with many of the specialty cocktails.
My one complaint, if there has to be one, is that there is such limited seating indoors. Since it's open seating, this leads to people being forced to hover over tables, waiting for others to finish up. Yes, there is plentiful outdoor seating, including Reggie's boat, an actual boat converted into a seating area off the main dock.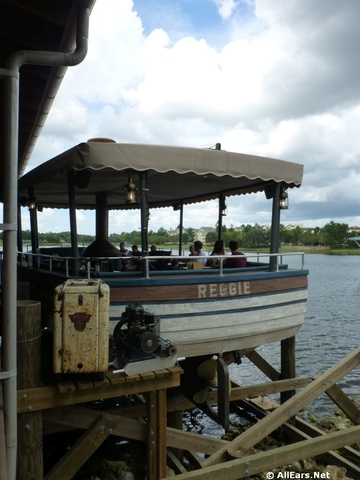 If there's a nice breeze coming off of the water, it is lovely. However, this being Orlando, it might just as easily be hot and humid and/or stormy — not conducive to having a nice, relaxing drink and a snack.
All in all, I really enjoyed Jock's — though, I'm not sure how he warranted a place all his own, given his minor role in the Indiana Jones story as we know it. Still, it gives us all a chance to relive the movie memories as we peruse the paraphernalia around the room, and to say, one more time, "Snakes? Why'd it have to be snakes?"