For the next few weeks, Deb and I will be exploring Epcot's Future World pavilions. Starting with the modern version of a trip to Mars.
Mission: SPACE in Epcot's Future World is a very good re-enactment of a trip to Mars for a themepark environment. I know when it first opened it was a little intense for a lot of people. Disney had gotten the help of NASA astronauts in development of the ride. To those astronauts, Mission: SPACE probably seemed tame. Goes to show you the difference between people like us and them.
After a few tweaks, most people started to really enjoy the experience. While some, as Deb will tell you tomorrow, never did.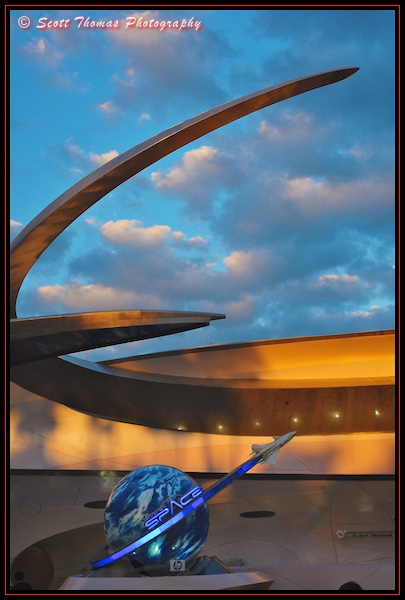 Mission: SPACE in Epcot's Future World.
Nikon D700/28-300VR, 1/60s, f/16, ISO 1250, EV -0.3, 55mm Focal Length.
I have always liked this late day photo I took back in 2011 of Mission: SPACE.