The first thing that comes to mind when I hear the Little Mermaid is the star — Jodi Benson. I have had the privilege to meet her briefly on several occasions and she is always so kind and gracious with her fans.
This photo was taken in front of the Journey of the Little Mermaid Ride at the media event when the New Fantasyland opened in Walt Disney World's Magic Kingdom, December 2012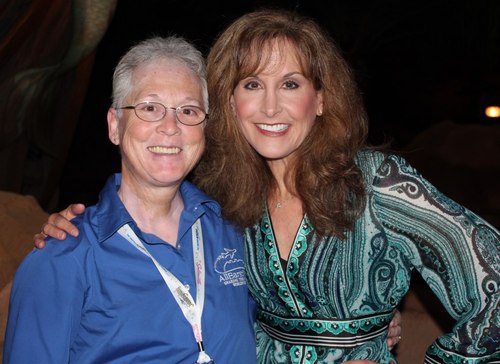 Here's a bonus photo from her induction ceremony as a Disney legend taken in August 2011.