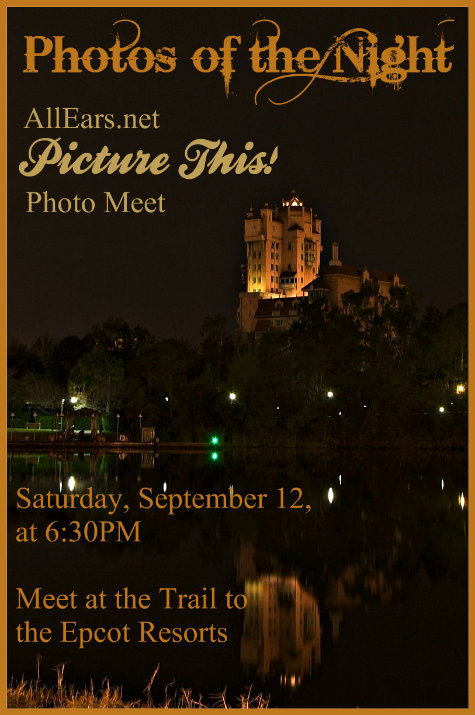 Announcing Photos of the Night, an All Ears Picture This! Photo Meet at Disney's Hollywood Studios.
ANNOUNCING!
The next All Ears Picture This! Photo Meet will be different than past ones. Instead of walking around, this time it will be in one location. The location is along the Epcot Resort Path just off the Disney's Hollywood Studios parking lot (see map below for approximate location at the star). I will be there starting at 6:30pm on Saturday, September 12, 2015.
The first order of the meet will be to prepare to photograph the sunset taking place at 7:34PM. I will give advice on how to photograph a sunset and be available to answer any questions on photography at Walt Disney World and beyond throughout the evening.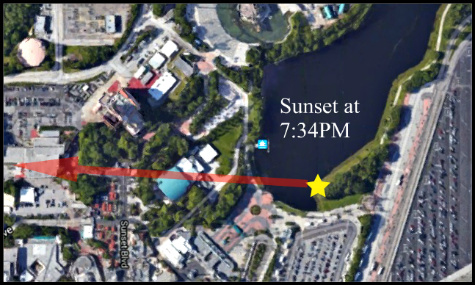 After the sunset, I will be photographing through the afterglow and into Blue Hour. A tripod would be very useful as well as a small LED flashlight as night falls.
If you are interested in joining me taking photos into the night, leave a Comment using the link below or you can go to the FaceBook Event Page by clicking this link: All Ears Photo Meet.