Warning: Limited spoilers ahead
Disney's live-action version of the fairytale classic "Cinderella" finally opens this weekend after much publicity and cross-promotion by the media giant. And it's a charming retelling of the well-known story — one that keeps viewers' attention, for the most part, and leaves us satisfied with the ending.
Obviously, the biggest hurdle that Director Kenneth Branagh had to overcome was finding a way to present the tale in a way that would entice viewers to go to the theater when they already know how the story unfolds. One modern method of engaging an audience is to create prequels or characters' backstories. We saw this technique last year with Disney's "Maleficent." In this case, we learn about the relationships between Cinderella (played by Lily James), her mother (Hayley Atwell) and her father (Ben Chaplin). The strong bonds among the family members explain Cinderella's later decisions that we see play out, often to her detriment.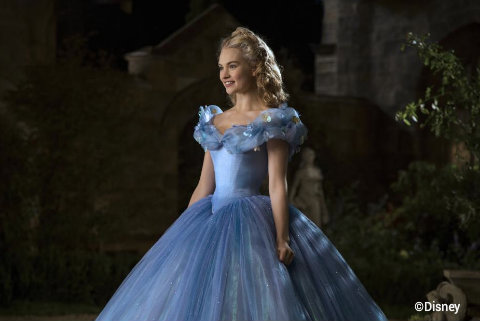 James is perfectly cast as Ella, who later comes to be known as "Cinder-Ella" after sleeping by the dying fire. She is charming, graceful, beautiful and totally believable as Cinderella. We forget that James also is Lady Rose MacClare on "Downton Abbey." One of the stepsisters, Drisella, is played by a fellow "Downton Abbey" castmate, Sophie McShera. And they are not the only accomplished actors in the film. Cate Blanchett is convincing as the stepmother, Helena Bonham Carter comes to life as the Fairy Godmother, and Richard Madden is Prince Charming,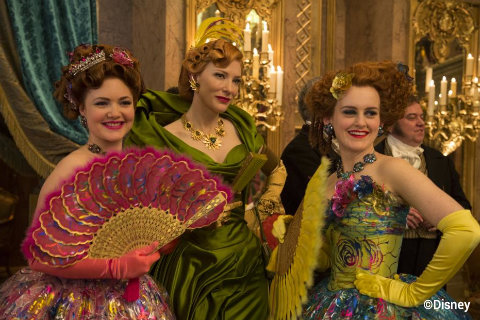 "Cinderella" is quite a visual feast, as well. The costumes in this movie are so rich and exquisitely detailed, and not just in the grand ballroom scene where attendees are dressed in their finest. In addition, special effects allow viewers to actually see the slow transformation of the pumpkin and mice into the carriage and horses — and the bumpy ride back to their original forms after the clock strikes midnight. Plus, various and multiple camera angles make viewers actually feel like they dancing at the ball with Cinderella and Prince Charming.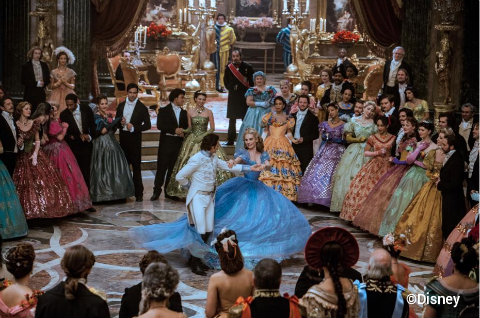 And yet, "Cinderella" (and most things related to the Disney Princesses) could have a narrower audience than some other Disney films. Naturally, many little girls will consider this a must-see movie, while boys who are not toddlers might not be as charmed. As for my own children, my 10-year-old daughter loved the movie while my 12-year-old son found the second half to drag once he got past the new background material at the beginning.
As much as my daughter enjoyed the movie, she did point out that it was unusual for a Disney movie to depict three deaths – Ella's mother and father and later the prince's father, the king. She found that unnecessary to the story-telling, but my son noted that in addition to the obvious plot reasons why the characters must die, the deaths also served as a way for Ella and Prince Charming to bond.
Overall, "Cinderella" is an entertaining movie with a good message that is woven throughout the story: "Have courage and be kind." That certainly is a lesson we all can take to heart.
Frozen Fever
If "Cinderella" doesn't draw the male audience members, the "Frozen" animated short that is attached to the beginning of the film just might. "Frozen Fever" is the highly anticipated seven-minute feature that advances the story of the mega-popular "Frozen" characters. It's delightful, and quite possibly, alone worth the price of a movie ticket.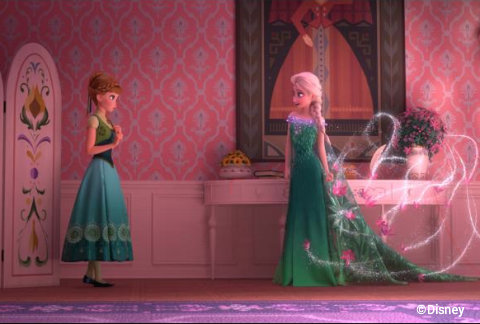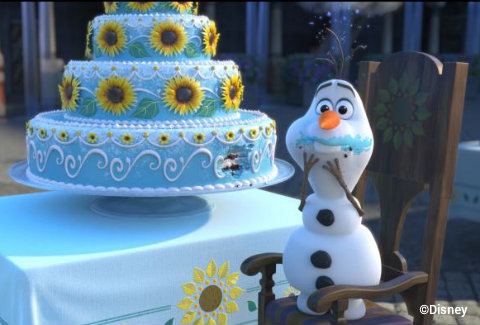 When the short opens, it's Anna's birthday and Elsa is determined to make it the best celebration ever because she wasn't around for her other birthdays. However, Elsa catches a cold, which jeopardizes everything she had planned.
"Frozen Fever" is chock full of merchandising opportunities – from new dresses on the sisters to a new, adorable character that is introduced. Some products already are available on DisneyStore.com and at Epcot for the Flower and Garden Festival, and I'm sure there are many more to come. Plus, The Walt Disney Company announced this week that a full-length sequel to "Frozen" is in the works.
DISCLAIMER: I viewed "Cinderella" and "Frozen Fever" at a media screening before their official release. This did not affect my review; my opinions are my own.