My 11-year-old son has had many special experiences at Walt Disney World because we live locally and are annual passholders. But one event he hadn't been to and *really* wanted to attend was the Tomorrowland Terrace Dessert Party. Disney fireworks are among his favorite attractions, and to be able to see them from the perfect vantage point while eating unlimited sweets — well, that was the perfect birthday celebration recently.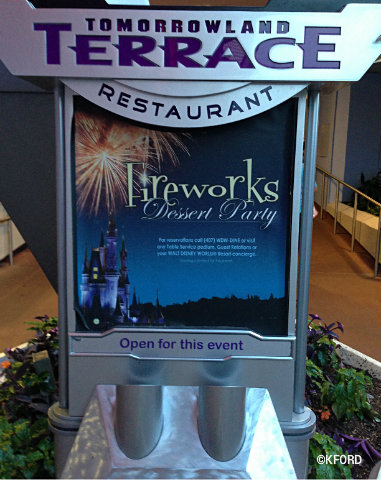 None of my family had been to the Wishes viewing party, so we weren't sure what to expect. We spent the day at Magic Kingdom, and when we noticed cast members beginning to set up in the evening, we stopped to ask a few questions. My son was assured that the tables were pre-assigned, based on when guests made their reservations.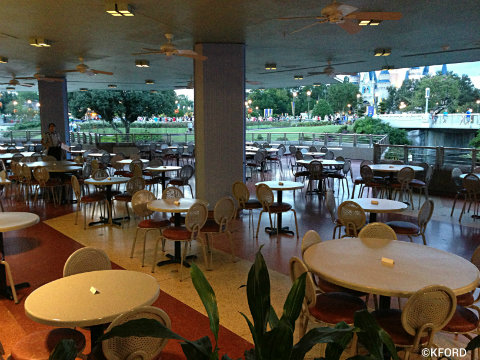 I had called every day for more than a month before the reservations were available for booking in the Disney system. During that process, cast members gave me different answers about how soon the reservations can be booked, but the most common answer was between 30 and 60 days out. None of the cast members could give me an exact date — as they do with restaurant reservations — so I continued my calling campaign.
If you are interested in the Tomorrowland Terrace Dessert Party, you might have to resort to the same plan because it is very popular and typically sells out quickly. My persistence paid off, though, because I secured a reservation for our preferred night and we had a front-row, center table.
One thing to know, though, is that many attendees will get up from their tables when the fireworks begin and stand along the wall facing Cinderella Castle. They are not permitted to drag chairs over there, however.
So, given that your table is pre-assigned and you still will have a good view of the fireworks, there really is no reason to line up early for the party. Folks did begin a queue about 7:30 p.m., and they began entering the area about 7:45 p.m. on a night that Wishes were scheduled to start at 9 p.m.
There are two buffets with an identical selection of desserts, plus a fruit bar, beverage station and ice cream sundae table. There was a small line for food when guests first entered Tomorrowland Terrace, but it dissipated quickly as everyone chose their first round of goodies. After that, we were able to walk up to the buffets without a wait for the rest of the night. I'm told the space holds 200 people, and there were about 160 guests attending on our Saturday night in September.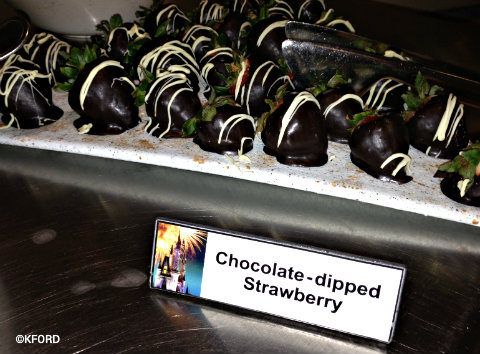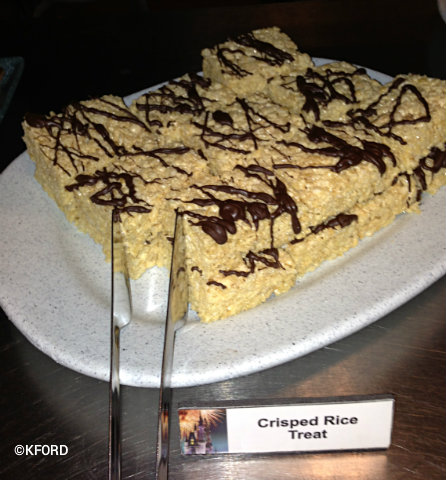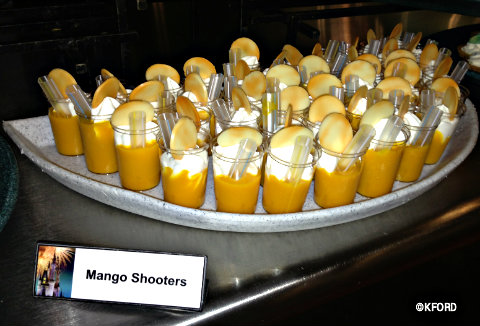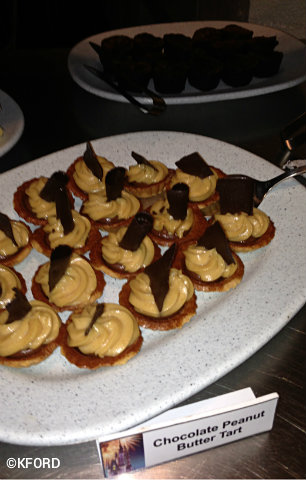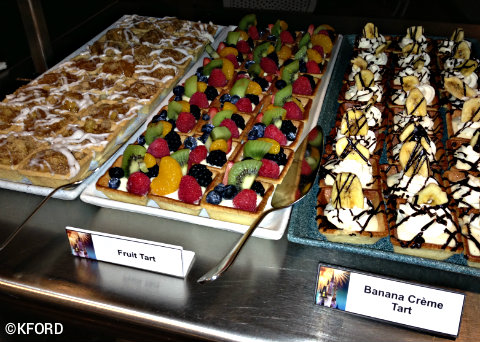 Among the desserts included: Tiramisu, Mango Shooters, chocolate chip cookies, sugar cookies with sprinkles, classic cheesecake, fruit tart, banana creme tart, key lime tart, chocolate peanut butter tart, chocolate-dipped strawberries, crisped rice treats, brownies, vanilla and chocolate cheesecake, custard and canoli. There appeared to be something for everyone! Drinks were raspberry lemonade, Minute Maid light lemonade, iced tea, water, coffee, white milk, hot tea and hot chocolate.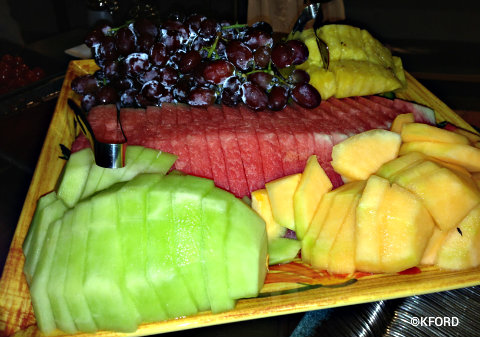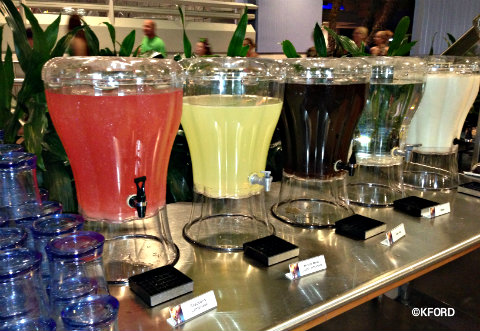 While we were enjoying our sweets, we could see the Main Street Electrical Parade pass by in the distance and then watch Celebrate the Magic, the castle projection show. Tomorrowland Terrace is not the ideal vantage point for either if you haven't seen them, but for repeat guests, it was nice. And, of course, this location has a great view of the fireworks, which is the main attraction. It is slightly to the right of the castle, but we could see everything, and a highlight is when Tinker Bell flies down from the castle and straight to Tomorrowland Terrace.
The desserts are plentiful and were refilled repeatedly for about an hour, or 8:45 p.m. in our case. Then, guests can help themselves to what is left until Wishes ends. By that point, we were stuffed! Even so, cast members encouraged my kids to take cookies with them. Throughout the evening, cast members repeatedly cleared our table and were helpful. Overall, we really enjoyed the dessert party. It is expensive for a family, but not having to fight crowds to see the fireworks is priceless.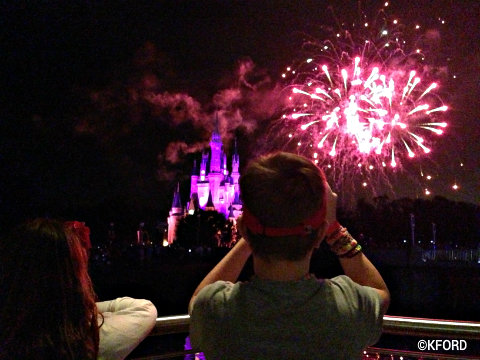 The Tomorrowland Terrace Dessert Party costs $25.99 for adults and $13.99 for children ages 3 to 9. You can make reservations at 407-WDW-DINE, and pre-payment is required. Walk-ups are welcome if the dessert party is not sold out.