If we've heard it once, we've heard it numerous times: Many first-time Walt Disney World guests think that Animal Kingdom is nothing more than a glorified zoo. In fact, the misconception was so common in the theme park's early days that the Mouse, himself, ran ads for Animal Kingdom proclaiming it was "natazu."
Since the park opened 15 years ago, though, there have been additions large and small that have made the park what it is today — a place where guests can enjoy world-class entertainment and see and learn about the animal inhabitants of the Earth. In honor of Monday's anniversary and Earth Day celebration at Animal Kingdom, I offer 15 things that kids and families love to do at Disney World's newest theme park.
1. Kilimanjaro Safaris — Guests of all ages enjoy this open-air ride through an African-style savanna, and its often-long lines are a testament to its popularity. Some fans were upset last year when the ride was modified to remove the Little Red poacher story, and others were excited about the announcement of zebras to the viewing areas. We recommend riding this early in the day to see the greatest variety of animals.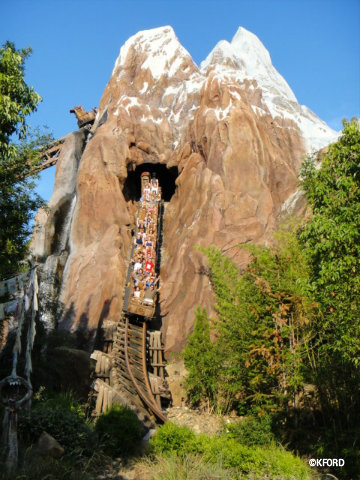 2. Expedition Everest — Thrill-seekers won't want to miss this heart-pounding coaster that takes riders backwards in the dark and down an 80-foot drop at speeds up to 50 miles an hour. This is an intense ride to escape the Yeti, but kids who love it, like my daughter, will ride it over and over again. Riders must be 44 inches tall. Be sure to get a FastPass to avoid a lengthy wait.
3. Festival of The Lion King — The beloved story of Simba and Nala, along with Pumba and Timon, is retold in a live production with energetic music, mesmerizing choreography and amazing acrobatics. The 30-minute show repeats multiple times each day. Although there has been no official announcement, it is widely believed that the Festival of the Lion King Theater will be moving from Camp Minnie-Mickey to the Africa section to make room for the new Avatar land of Animal Kingdom.
4. Kali River Rapids — Cool off with a whitewater rafting trip through Asia. There is nothing to be scared of on this ride — unless you don't want to get wet! If you somehow manage to make it to the end unscathed, don't congratulate yourself too soon; kids and adults can trigger sprays of water from the bridge overlooking the rafts. Riders must be 38 inches tall.
5. Flame Tree Barbecue — This is my family's top pick for lunch because of the tasty food and the outdoor terraced seating. Choose from ribs, chicken, turkey, pork sandwiches and a delicious salad at the counter-service restaurant. Then, find a shaded seat near the reflecting pool or at the bottom of the winding trail to see (and hear!) the Expedition Everest riders. Years ago, a boat would carry Mickey, Minnie and their friends past some of the seating areas, which was a fun surprise for the kids, who would love for that feature to return.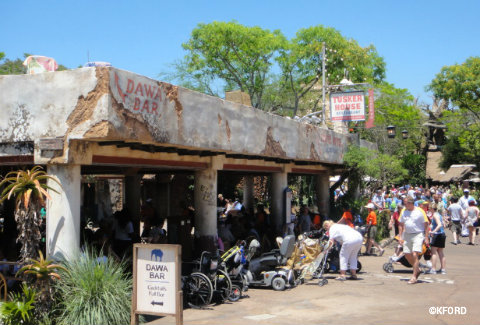 6. Tusker House — If you're looking for a character meal, Tusker House is the place for you. Donald Duck and his friends greet guests for breakfast and lunch as they enjoy a number of buffets with African foods and American favorites. The kids buffet and the dessert bar shouldn't be missed. Dinner is served without the characters. (You can find my lunch review here.)
7. Wildlife Express Train — This open-air train with seats designed to face outward can be an attraction in itself for young kids. It leaves Africa every 5 to 7 minutes and takes passengers to Rafiki's Planet Watch, which feels like a whole other theme park. Along the way, guests will get glimpses behind the scenes of some of the night-time shelters for the animals.
8. Affection Section — At Rafiki's Planet Watch, kids can visit this petting yard where they are invited to brush goats and pet other animals under cast members' supervision. This is a fun, hands-on area. As a parent, I appreciate the well-stocked hand-washing station that guests are strongly encouraged to use on the way out.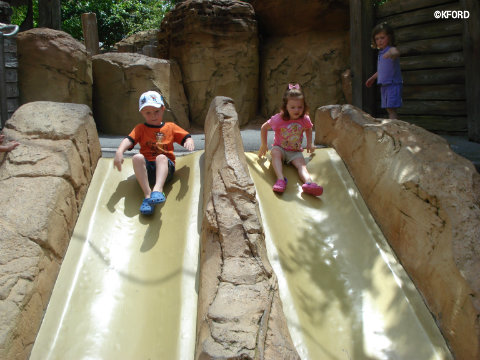 9. The Boneyard — This huge play area in DinoLand U.S.A. features multi-level slides, tunnels and nets for climbing. Plus, there is a fantastic dino dig area where kids can unearth bones. This play area has features that appeal to kids of all ages and has long been a favorite for my own children. A cast member mans the single entrance and exit so kids cannot leave without their parents.
10. TriceraTop Spin — Take a ride on the prehistoric version of Dumbo The Flying Elephant. This ride operates the same way, allowing riders to control its vertical movement so they can see the nearby sights and lights.
11. Finding Nemo — The Musical — Guests can take in a Broadway-style show during their visit to Animal Kingdom while they relive the story of Nemo and friends. This amazing show is well worth making time for. With the announcement of a sequel to the popular Pixar movie, we have to wonder if we'll be Finding Dory at Animal Kingdom, as well.
12. It's Tough to Be a Bug! — Housed in the root system of the iconic Tree of Life, this 3D show is made for kids who don't mind the dark — or a few surprises. My own children do not like this attraction, because of its intensity, but we know plenty of visitors who consider this a must-do on each trip.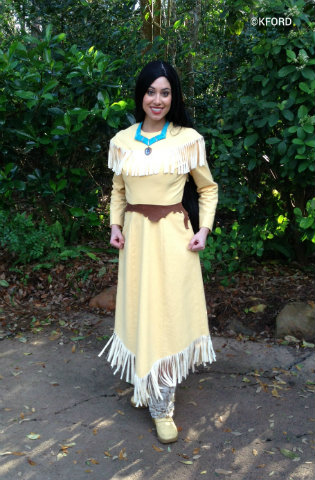 13. Character greetings — Favorite Disney characters come out to meet guests daily at Animal Kingdom, but it's also fun to see the hard-to-find characters, such as Pocahontas and, occasionally, Jiminy Cricket.
14. Mickey's Jammin' Jungle Parade — This whimsical parade, which takes place at 3:45 p.m. daily, brings beloved Disney characters together with a larger-than-life tribute to their animal friends. A holiday version of the parade is shown for most of November and December each year.
15. Rainforest Cafe — One of two Rainforest Cafe restaurants at Walt Disney World is located outside the gates of Animal Kingdom. Like its other locations, this one offers the trademark sights and sounds of the jungle, plus a large gift shop. The atmosphere is a fun way to cap off a day at Animal Kingdom.