On Monday, Disney's Animal Kingdom celebrated two festivities — Earth Day 2013 and the theme park's 15th anniversary.
The day began with an opening ceremony at the Tree of Life that featured Josh D'Amaro, Vice President of Disney's Animal Kingdom, and Dr. Jackie Ogden, Vice President of Animals, Science and Environment, as speakers. Because this was open to the public — and held before rope drop — it garnered quite a crowd as fans gathered to celebrate and park-goers waited to be let into the rest of Animal Kingdom. The highlight was a performance of The Lion King's "Circle of Life."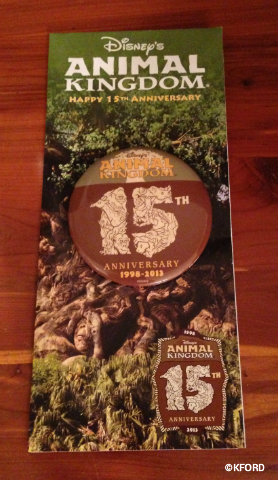 Of course, the day featured special anniversary merchandise, including free commemorative maps and buttons to all guests. The line to purchase items such as T-shirts, Vinylmation figures and pins at Creature Comforts stretched to two hours at one point. Didn't make it to the anniversary party? One T-shirt design is available at DisneyStore.com through Thursday.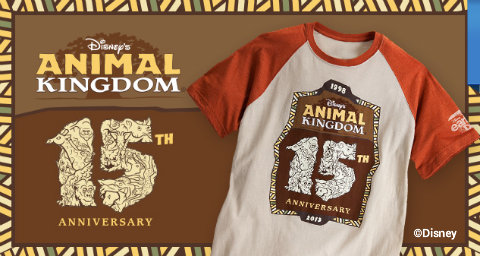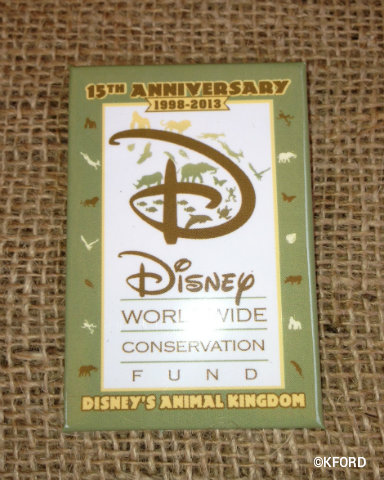 Disney's Wildlife Conservation Fund offered an anniversary button to all those who donated $1 or more to the charity. Disney matches all donations to the fund at 100 percent.
Animal Kingdom also hosted artists and photographers who specialize in landscapes and nature designs, and their work was available for purchase on Earth Day. And what birthday would be complete without a cupcake? This cute Worms & Dirt confection is for sale all week at Kusafari Coffee Shop and Bakery and Isle of Java.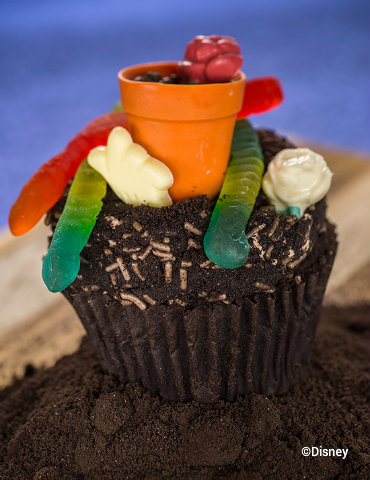 Throughout the park, visitors were able to learn more about Disney's conservation efforts with special displays. Perhaps the most fun for younger guests, though, were the five Party for the Planet stations that helped kids learn about various aspects of conservation and planet stewardship through hands-on activities.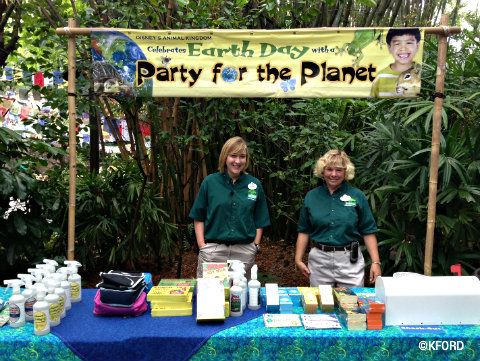 In Asia, the booth was located at the end of the Maharajah Jungle Trek. Kids were invited to "shop" at a store and asked to find the items that are most Earth-friendly. At the end, cast members explained how to choose "green" products to make a difference for wildlife and nature. In Africa, at the Pangani Forest Exploration Trail, kids followed five simple clues to learn how to identify animals in the wild. Of course, one was dung, which had the children around us laughing. No surprise there since bathroom humor always is a hit among the younger set.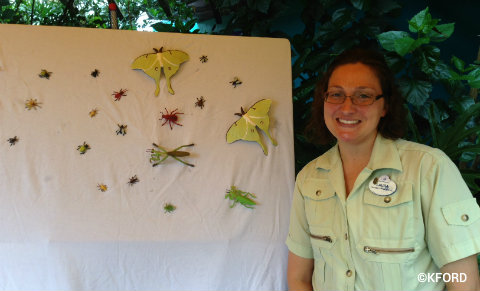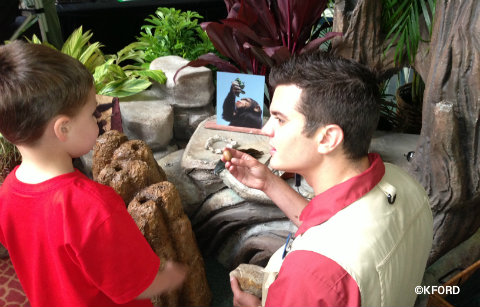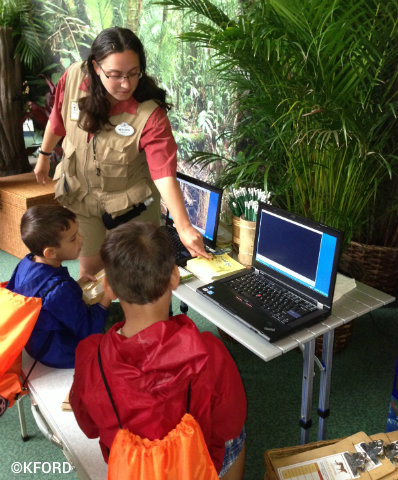 Rafiki's Planet Watch hosted the other three Party for the Planet stations, and they were inspired by Disneynature films. Outside the building, guests could learn about flying creatures ("Wings of Life"). One neat tip a cast member suggested was to place a light under a sheet to attract bugs for observation. And she demonstrated devices to capture and study crawling insects, too. Inside, kids could play a computer game that helped them understand behaviors of cheetahs and lions ("African Cats"), and another tactile game to learn how chimpanzees create tools from objects they find in nature ("Chimpanzee").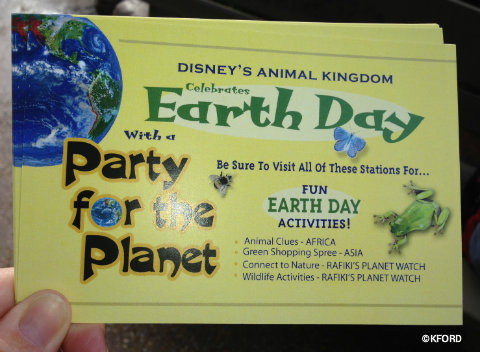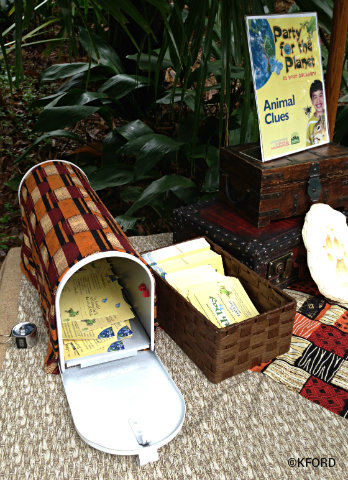 Along the way, kids were invited to address postcards to friends and family and drop them in mailboxes, and Disney would take care of mailing the cards for free. Also, kids who completed the activities at each station were given a prize, and, together, the five prizes formed a wildlife tracking kit.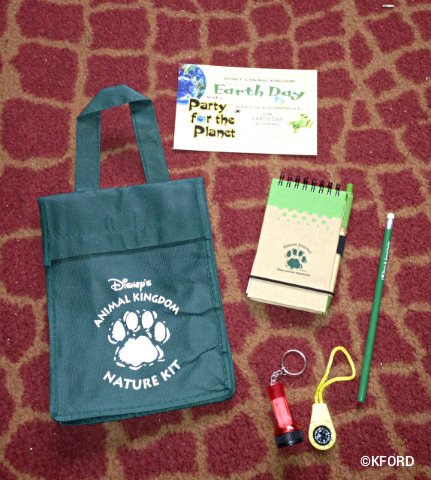 For a theme park that has spent the past 15 years promoting the safekeeping of the planet and its inhabitants, Monday's Earth Day events certainly were a natural fit.