One sunny Saturday afternoon, I moseyed around the Flower & Garden Festival at Epcot. I started in Future World. The Hidden Mickey on the greaseboard is back in Figment's ride! As you enter the Sight Room, a tiny dark classic Mickey is at the lower right of a greaseboard on a wall to your right. The greaseboard is below the words "Focus Group." (Note: this Hidden Mickey may change locations on the board or even disappear at times. Thanks to Sharon Dale.)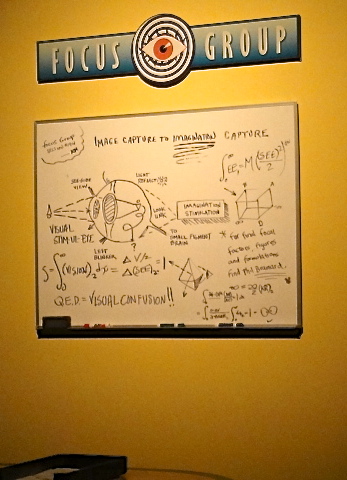 Here I am in the cool Oz exhibit.

Look high to spot this Peter Pan topiary atop the Sportsman's Shoppe in the United Kingdom Pavilion.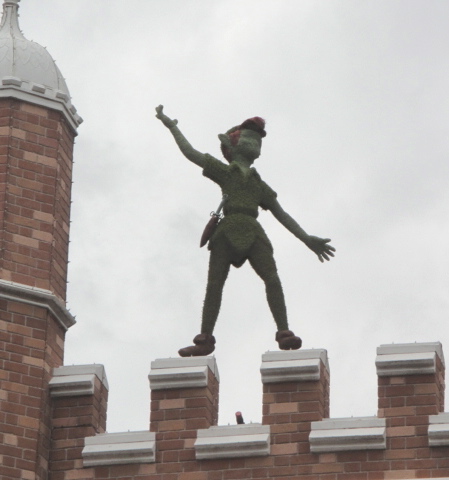 I like to say hi to Remy inside Les Vins de France shop. He usually sits in a basket on a shelf near the ceiling, behind the service counter.

Vickie and I catch a meal in Teppan Edo in the Japan Pavilion whenever we can. This time, the Chef build the tallest onion volcano I think I've ever seen!

I like the Rock and Roll Bands of old that Disney brings back for the Festivals. "Paul Revere & the Raiders" just keep rocking on!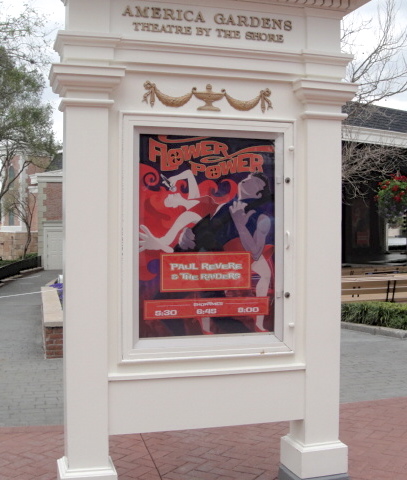 While you're salivating over caramel treats, check out a new Hidden Mickey inside the Karamell Kuche shop in the Germany Pavilion.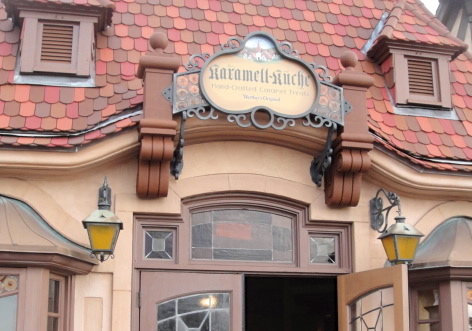 A small orange classic Hidden Mickey is painted on merchandise shelf siding. It's about halfway up on a vine on the right shelf siding closest to the door from the main World Showcase promenade. (Thanks to Casey, Werner Grundlingh, and Nicole O'Reilly).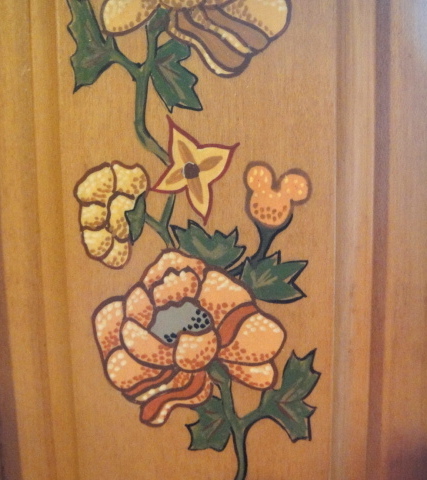 You never know when a new Hidden Mickey will appear, so keep searching!