Splitsville at Downtown Disney West Side offers plenty of opportunities for fun and nourishment. As I had hoped, Mickey images appear inside Splitsville! Like these Mickey ears in a wall mural on the lower level right side as you enter the building.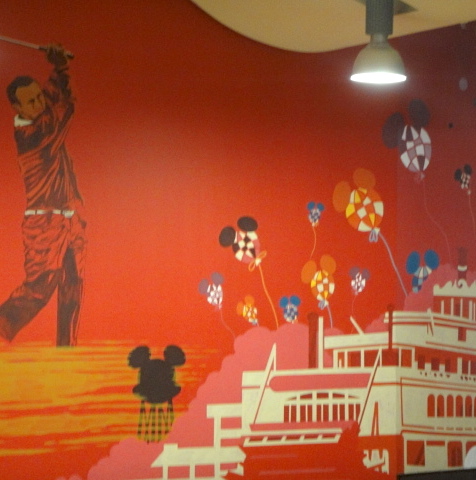 Holes in a bowling ball in that same lower level mural form a classic Mickey.

On an upper level left wall mural, several groups of oranges in a grove seem to form classic Mickey images.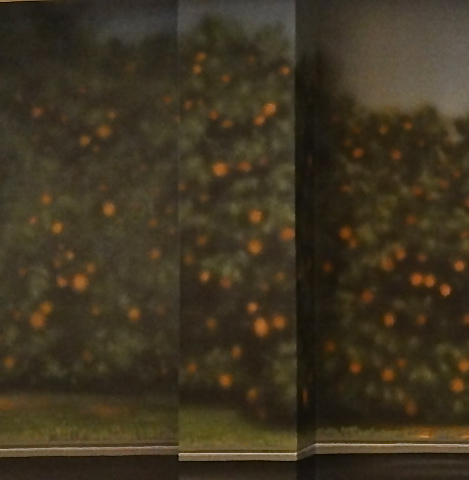 Along with bowling, you can also play pool at Splitsville. Here's my son visualizing a ball into the corner pocket.

A view from the upper level balcony over Downtown Disney West Side.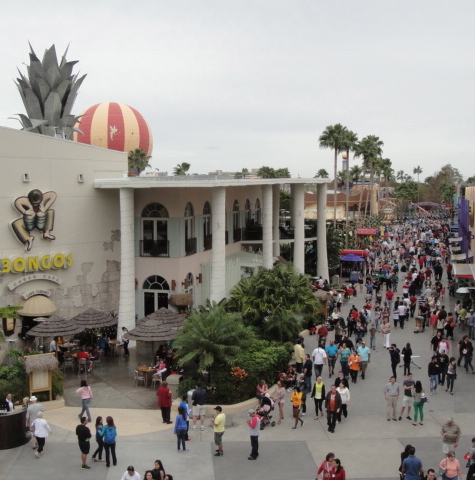 I'm happy about this new addition to Downtown Disney at WDW. Check it out!