The Three Caballeros are the stars of the Gran Fiesta Tour boat ride inside the Mexico pavilion of Epcot's World Showcase. Panchito, José Carioca and Donald Duck or, as Lisa would remind me, Pato Donald make up the famous trio featured in Walt Disney's animated movie of the same name. José is the one on the right.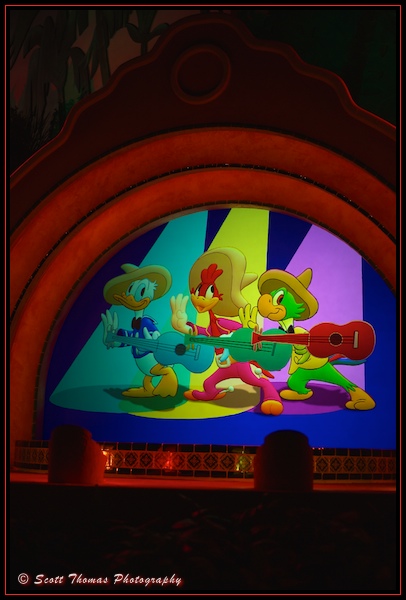 The Three Caballeros entertain guests riding on the Gran Fiesta Tour.
Nikon D700/50mm, 1/60s, f/1.8, ISO 720, EV +0.3.
Lisa will be here on Thursday with her take for our Disney Pic of the Week about The Three Caballeros.