Welcome back to the Color vs Black and White Challenge. In an effort to get you, the reader to try new ways of seeing, I offered up this suggestion in March. If you haven't seen the original postEntries 1 and Entries 2.
Even more of you have submitted photos and I applaud all of your efforts. Should you be inspired by what you see today, go back to the initial blog, follow the instructions and send it your photos. I'll post one more blog of readers photos in December to close out the challenge.
Noelle
I love black and white photos. Here are a couple I have done! One of them I also included the Sepia toned one to show the contrast. I don't have the color versions, I took them In black and white on my camera, originally, I think.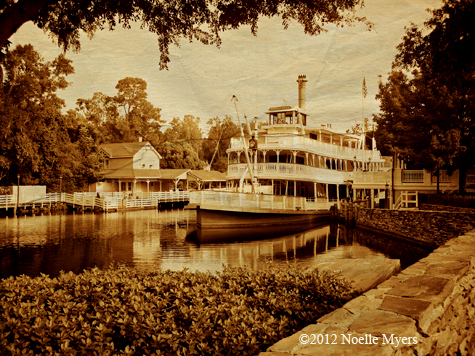 Paul
I admit, I missed your original post on this subject. The reason? We were on the Disney Magic. Here is one photo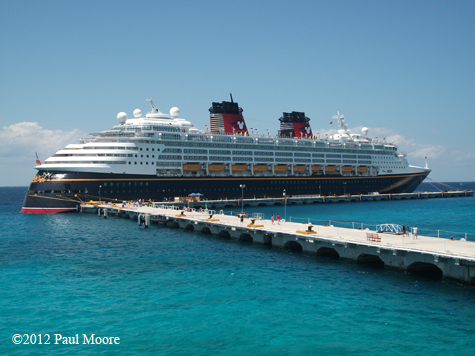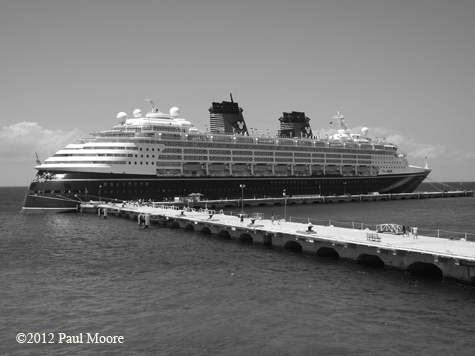 Collette
Here are photos from the AllEars "December to Remember" last year that I changed to black & white in iPhoto. It is a shot of the organ in the Haunted Mansion queue because I'm an organist. One always thinks "spooky" things should be in b&w, I guess. I took these with a Canon G12, and I think it was in Auto mode.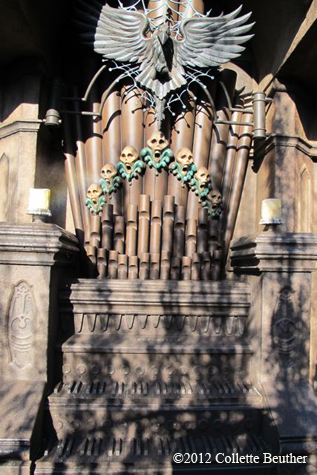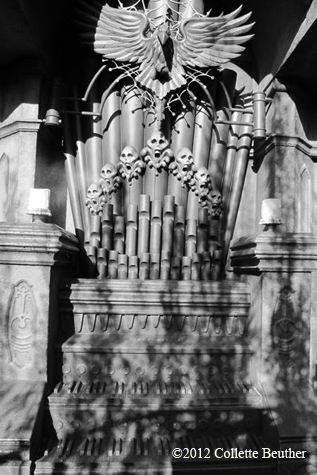 Ben
Ben didn't submit any text so I'll point out that his second photo utilizes cropping to make the image more intense. It's not a black and white version but rather digital sepia tone. He also darkened the background and increased contrast.
It's your turn. Show us what you've got!
Come on over and "Like" my Facebook page.