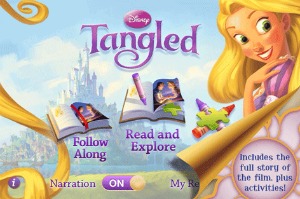 In recent weeks, Disney has released a versatile group of digital apps based on classic characters. Most work on all Apple devices — the iPad, iPhone and iPod touch. My 7-year-old daughter and 9-year-old son tested a group of beautifully illustrated storybooks with me.
The "The Lion King: Timon's Tale" and "Tangled: Storybook Deluxe" are the first full-length interactive storybook apps from Disney Publishing Worldwide to integrate film animation into reading. They are available for $4.99 and $6.99, respectively, on iTunes.
Both have "Read to me" and "Read on my own" features, which are useful as your child progresses in his or her reading skills. When the narration is turned on in the "Read on my own" section, words are highlighted as they are read. This mimics the finger-tracking that beginning readers are encouraged to do with each book.
I can certainly see the value in downloading apps like these for young kids' bedtime stories, especially when you're traveling. I remember weighing down suitcases with piles of books when we went on vacation when my kids were little, and apps such as these certainly would have helped me travel lighter.
Overall, though, we all agreed the "Tangled" app was a better value for the extra money. Both kids liked the coloring feature and my daughter enjoyed the "Catch the Lantern" game. Plus, it has other interactive opportunities for her to record her voice and solve puzzles.

"The Lion King" didn't offer much beyond the storybook that appealed to my elementary-school-age children. Younger children, though, might get more out of the app's features, such as one that allows them to roar with the lions.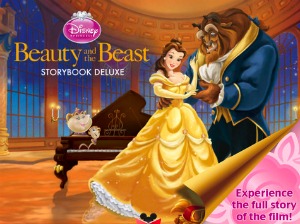 Disney also has released "Beauty and the Beast: Storybook Deluxe," a 3-D version, for the iPad. Eleven scenes have been updated with animation from the re-released film, along with special 3-D effects – no glasses required. Plus, the app has been reduced from $8.99 to $4.99.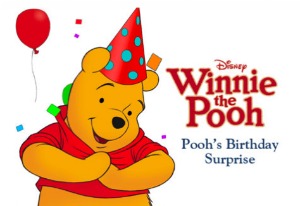 Apps with wide appeal
"Pooh's Birthday Surprise" and "Toy Story Showtime" appealed to both of my children because of the popular characters and the related activities, even though they are at different reading levels.
Both apps are designed to reinforce early literacy concepts. After following along with the story on "Pooh's Birthday Surprise," readers can use tap-and-play technology to decorate cupcakes, replace items Tigger has bounced off a table, and help Pooh match his gifts to the givers. My kids liked the cupcake games the best, and I suspect that's because they reminded them of another of their favorite apps, "Cupcake Maker."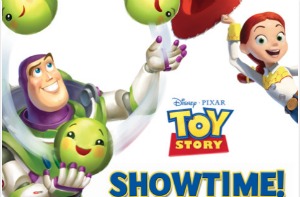 On "Toy Story Showtime!" kids are invited to join Buzz Lightyear as he sets out to impress Jessie the Cowgirl in the talent show. As Buzz tries his luck at everything from comedy to juggling, emerging readers discover new vocabulary words. Afterward, they can dance in the talent show themselves by tapping "tap," "kick," "spin" and "bow" at appropriate times. Then, readers can create a dance for Buzz by clicking "twitch," "slide," "kick," "sway," "hop," and "bow." This is actually pretty amusing, even for my 9-year-old. Plus, there's a a spelling game afterward that puts different Toy Story characters on stage.
"Pooh's Birthday Surprise" and "Toy Story Showtime" each sell for $4.99.

Most interactive app
The most interactive new Disney app that we tested is "The Amazing Spider-Man: An Origin Story." This story has integrated games into each section of the storybook. The activities allow readers to test their strength, swing through the city and use web-shooters to stop burglars.
"The Amazing Spider-Man app is a terrific first introduction to the Spider-Man story for young readers," said Stan Lee, who voices the narration of the characters he created.
Readers also have the chance to help Spider-Man suit up in his gear through drawing exercises and hunt for secret "No-Prizes" within the app, which were originally implemented in 1964 by Lee when a Spider-Man fan found a continuity error in a comic and wrote a letter to the publisher.
"The Amazing Spider-Man: An Origin Story" is more expensive at $6.99, but it offers more ways to keep kids interested in the story. We all liked the games interspersed in the story.

Best reminder of the theme parks
If you're missing the Disney theme parks, the "it's a small world" app is for you. This continually moving app is beautifully illustrated by Joey Chou and certainly recalls the classic ride. It takes readers on a global journey with the original Sherman Brothers' song lyrics, which appear on the screen. I think this app would appeal to younger children who are not into gaming yet, or to adults who are looking to pass the time. There are no additional games or interactive features included with this app. It does end with a bang, though, as some of the children are lying down watching fireworks light up the sky over and over again.
Consumer Reports actually recommends this app, which costs $3.99.
Want to see for yourself before buying? Check out demonstrations of all the apps at http://www.youtube.com/disneydigitalbooks