One week from today, I'll be on a plane headed for the West Coast, to start a three-week Disney journey that will take me coast to coast on land and sea and into Canada and Alaska!
First stop is Disneyland for 2 nights — gotta get used to the time change before I really get started!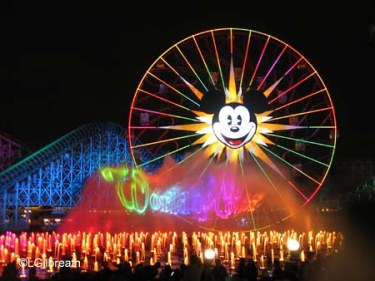 We'll be having a Meet and Greet on April 26th at 9:00am. Meet at the La Brea Bakery Express in Downtown Disney! We have a new AllEars trading card to debut, too! Be sure to RSVP on our Facebook Event Page to receive a special gift when you arrive 🙂
On April 27th I head over to the Port of LA to embark on the first ever Disney Cruise Line Re-positioning cruise from LA to Vancouver! The 6-night cruise will bring the Disney Wonder ship to Canada for the start of the Alaska cruise season! Joining me will be AllEars® team member Laura Gilbreath (who will be blogging).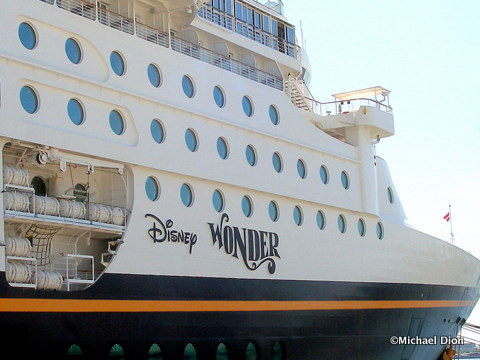 I have some fun excursions planned including a Napa Valley Tour, a visit to Muir Woods and Sausalito, and then a visit to Butchart Gardens (check that off the "bucket list")
While on board we will have a Walk to Raise Awareness for Breast Cancer on May 1 at 8:00am.
I love being on board when a Disney ship visits a port of call for the very first time. You never know what surprises will greet the ship. The Wonder will be visiting San Francisco, then Victoria and Vancouver, Canada.
Once in Vancouver, several of us will be disembarking and then embarking on the Disney Wonder for the first ever Disney cruise in Alaska! I am excited to be hosting a great group of folks on the AllEars® Alaskan Adventure! In addition to visiting four fantastic parts of Alaska, we have some special events and surprises!
Check out this great logo that Picture This! Photo Blogger Barrie Brewer designed:
We will stop at Ketchikan, Juneau and Skagway plus tour the glacier bay area of Tracy Arm! I really love visiting Alaska! It will be my third visit to Ketchikan and Juneau and second visit to Skagway. Each of the ports is very different and there is tons to do.
Last visit to Skagway we wandered about on our own, took the one-hour National Park Service walking tour and did a self-guided town tour. It's a quaint place that takes you back to the days of the Gold Rush. This trip I will be doing the White Pass Scenic Railway.
Juneau is one of the ports I could stay in for several days. On my first trip we took a helicopter over four glaciers (unbelievable surreal experience), then landed on a glacier and did dog sledding! We went over to the Mendenhall Glacier on our own. Did you know that Mendenhall is the most accessible glacier in Alaska and the only one accessible via road? It's a must-see if you visit Juneau.
My next trip to Juneau I did a Photo Safari that included a Whale Watching trip and a hike around the Mendenhall Glacier. This time, I will be taking the Deluxe Tour of Juneau, which includes a bus tour of the city, a visit to Mendenhall, a visit to the Glacier Gardens Rainforest, and finally an exclusive behind-the-scenes tour of the Macaulay Salmon Hatchery!
In Ketchikan we have toured the Alaskan Rainforest, which included some amazing animal (bear) sightings and we've also done the float plane and boat trip of Misty Fiords. This time I will be taking the Lighthouses, Totems and Eagles excursion. This excursion includes a boat ride to see Eagles, a visit to Totem Bight State Park and finally a visit to the Guard Island Lighthouse.
And after the amazing 13 nights on the Disney Wonder I will be flying to Orlando for two jammed packed days of D23's Destination D.
whew…..
You can be sure I will be twittering and posting on Facebook during my trip.
And remember, Laura will be blogging during the two cruises!
So, for those who can't join us, be sure to follow our journey!