This was Challenge #160:


And here's the answer: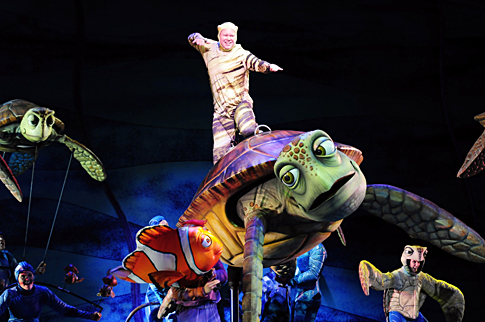 Copyright © 2010 Barrie Brewer, Nikon D300, 70-200mm VR, 1/100s shutter, f/2.8, ISO 1000
Lots of winners this week! More than 200 of you recognized Crush from Finding Nemo. This picture was taken at Finding Nemo – The Musical in Disney's Animal Kingdom. The other place Crush can be found is in Epcot, at Turtle Talk with Crush. Either of those answers got you on the winner's list this week. Way to go everyone!
Nicole Ruzinski was the first to send in the correct answer for the challenge! Congratulations to Nicole and all the other readers who got the answer right: Tina Santacroce, Lee Anastasi, Annette Nuenke, Linda Mac, Paula Munson, Julie Wickware, Megan K, Ken Jackson, Kim Meyer, Jennifer Harmon, Jessica Gruhlke, Sandra Shaw, Madi M., Paul Cooper, Cathy Skiba, Rich Kacprowicz, John Hout, Stephanie Newell, Kye Layton, Evanna Huda, The Kahle Family, Chad Ryan, Michelle Raimist, Susie Howard, David & Melissa Lizewski, Brendan Abel, Sandi B, Ed Suscreba, Chris Masse, Larissa Huda, Pollyanna Buff, Dillon, Kyle, Sammi Jo, Ronnie Lane, Lilli Blake, Beth Mcmeekin, Louise Barton, Erica Sipich, Judy Koslowski, Donna Currier, Robin Fitts, Tracy Discher, Karen Nelson, Angie Young, Laura Tarbet, Courtney Crowe, Nicole Amidon, Laurie Walker, Mike Kaczanowski, Maureen Handy, Double Family, Clay Anthony, Karen Ramirez, Rob Blundin, Elaine Johnson, Linda Scrivano, Stephanie Caskey, Teri Jo Fuson, Tiago De Oliveira, Ansley, Stephanie Canales, Tom Koval, Kelli Balewski, Bridgette Gallagher, Karen Hotchkiss, Matthew Herman, Wendy Snelgrove, Elizabeth Macgregor, Heather Young, Jamie K, Abby Grasso, Morgen Vanmeter, Austin O'blenis, Becky Terjung, Jane Bradley, Colin Buchanan, Christine Dagney, Jennifer Bourg, Leigh Mertz, Diane Ramos, Carol Baranowsky, Greg Strohmeyer, Brenda Strohmeyer, Cheryl Buchanan, Diane Curfman, The Perras Family, Kyler, Mary Virginia Clause, Kim Coons, Michelle Thompson, Kelsi B., Timmy Saunders, Nicole Shuler, Erin Loring, Christopher Barnes, Jonathan Ward, Paul Dickson, Ed Hogan, Teresa Cole, Betsy Dross, Jim Riley, Michael Pyle, Amy Miller, Liana Imbrogno, Millie Tenreiro, Mike O'brien, Bruce Jones , Caitlin Rush, Kameo Crea, Joyce Tofflemire, Laura, Noreen Rachuba, Shaun Leake, Trish Babler, Spencer Hart, Katerina, Diana Fitzgerald, Jeremy Reichelt, Matt Holley, Kelly Kobiela, Tiffany W., Barbara Sims, Randy Heintzelman, Chambers Family, Karrie Duffey, Paul Ignudo, Jr., Scott Otis, Mckinley Yeaman, Kathleen, William Edwards, Jim Finley, Scott Lau, Brian Yesutis, Mary, Mike Cerce, Dennis Blackburn, Eric Shinn, Andrew Medlock, Alan Mize, Kelly Zanauskas, Joshua Swainston, Melinda Lenz, Shelly Borella, Sara Roswell, Mike Timmer, Jodi Cook, Claire Gregory, Tim Johansen, Lisa Graham, Maureen Hanlon, Jennifer Tremley, Heidi Goodhue, Jennifer Mills, Daniel Mills, Angela Fennell, Nicole Duddy, Theresa Rucando, Betsy Silvestri, Sarah Holodick, Andrew Weed, Tim Rachuba, Carri Marotto, Nathalie Periard, Kathleen, Sandra Edwards, Francis Lachance, Kristen Carde, Kristen Mccoy, Brian Booth, Mickey Eckert, Jamie Poynton, Kerry Cormier, Walter N. Clark, Vickie Scioneaux, Robert P. Flaherty, Annjeanette Smith, Jennifer Bogdan, Gabby Stapp, Robert Hawley, Barclay Bakkum, Nancy Daniele, Jeff Stetson, Kristin Dormuth, Ken Rhinehart, Brandon Carlson, Sandra Ednie, Cara Richards, Wendy Kemp, Rick Hauser, Robert D Bostic, Marcia Mardirosian, Michael Malampy, Luis Rodriguez, Vicki Edwards, Mike Haeberle, Linda College, Corrie Haemmerle, Paula B, Laura Pranaitis, Jessica Gardner, Derek Carty, and Shane Stack! Each of you will be entered in this month's winners' drawing.
_______________________________________________________________________
Challenge #161: Where in the world is this?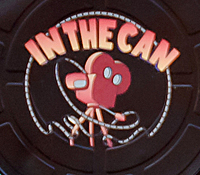 Do you know? Do you have a guess? Please send in your answer, before the end of the day on Thursday, January 27, by clicking on the blue box below. Please do not post answers using the Feedback Form link at the bottom of this post. Remember to be specific with your answer – just naming a park will not get you into the drawing.


_______________________________________________________________________
Everyone who sends in a correct answer to a Where in the World Challenge this month will be entered in a drawing at the end of the month for some special AllEars® goodies and a cool Disney book!