The Hollywood Tower Hotel also known as Hotel Hightower is a franchise of resorts with locations in Lake Buena Vista, Florida, Anaheim, California, Tokyo, Japan, and Paris, France. Some refer to them as The Tower of Terror and only stay once while others drop in repeatedly. You'll have to decide for yourself if one night's stay is enough. Muah ha ha ha haaaa.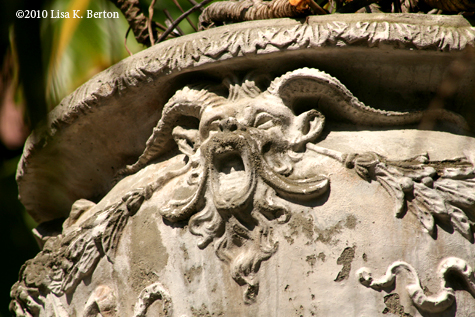 Even the planters can't be trusted.
Come back on Thursday and Saturday for Barrie and Scott's armchair-clutching images.