This was Challenge #127:

And here's the answer:


Copyright © 2006 Barrie Brewer, Nikon D50, 18-200VR, 1/2000s shutter, f/5.6
Got a sweet tooth? Head on over to Seashore Sweets on the Boardwalk. In this old-time candy store you'll find all kinds of sugary delectables like saltwater taffy, fudge and of course, ice cream. The Sweet Sisters are known for their "Confections Served with Affection". Being Pageant winners themselves, they have decked out their shop with memorabilia from the Miss America Pageant.
Dawn Burns was the first to send in the correct answer for the challenge! Congratulations to Dawn and all the other readers who got the answer right: Sharon Pierce, Jennifer Toto, Ed Aleszczyk, Erin Flaherty, Leslie Dameron, Katie Bray, Daniel Record, Angie Schluter, Robin Mcconnell, Sherry Klinefelter, Chris Masse, Wendy Crober, Marina Crober, Donnie W, Colin Buchanan, Carla C., Nicole Ruzinski, Jen Cerce, Lisa Graham, Mike Haeberle, Sarah Smee, Dale Knight, Krista Penno, Stuart Hale, Darlene Harmon, Hillary Waldroop, Cindy Bunch, Penny Urell, Anjanette Tournillon, Christopher Barnes, Tim Wingfield, Edsuscreba, Rebecca Lollar, Heather Barilla, Dave Cole, Cameron Lange, Kelly Mager, Jaclyn Kelch, J Brizzzzle, Shane Stack, Tim Rachuba, Carri Marotto, Cynthia Barry, Bruce Lawson, Laura Pranaitis, Chloe, Nicole Alley, Dana Schirnhofer, Megan E., Tricia Noble, Mike Cerce, Sharon Dale, Mary Tackett, Stephanie Pcolinsky, Scott Lau, Donna Currier, Amy Chapman, Margot Garofalo, Patti Purdy, Jane Johnson, Noreen Rachuba, Chip Vermette, Theresa Rucando, James Berry, Kathy Berry, Jennifer Schwing and Chambers Family. Each of you will be entered in the April winners' drawing.
_______________________________________________________________________
Challenge #128: Where in the world is this?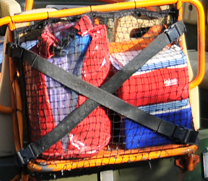 Do you know? Do you have a guess? Please send in your answer, before the end of the day on Thursday, April 22, by clicking on the blue box below. Please do not post answers using the Feedback Form link at the bottom of this post. Remember to be specific with your answer – just naming a park will not get you into the drawing.


_______________________________________________________________________
Everyone who sends in a correct answer to a Where in the World Challenge this month will be entered in a drawing at the end of the month for some special AllEars® goodies and a cool Disney book!