The six-acre Pembe Savanna which surrounds the north wing of Kidani Village at the Animal Kingdom Lodge opened today (September 1). I was on hand to check things out. Unfortunately, I don't have much to report as there isn't anything "new" that I didn't already cover in my Kidani Village blogs. You see, for the most part, this new savanna can only be viewed from the rooms of the north wing. The one exception can be found in the pool area. Next to the Maji Bar, tables now overlook a small section of this animal habitat. This makes for a fantastic place to enjoy a cool drink in the evening.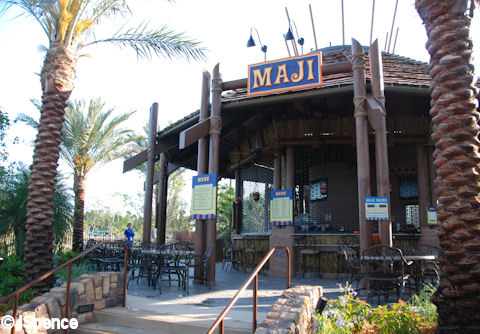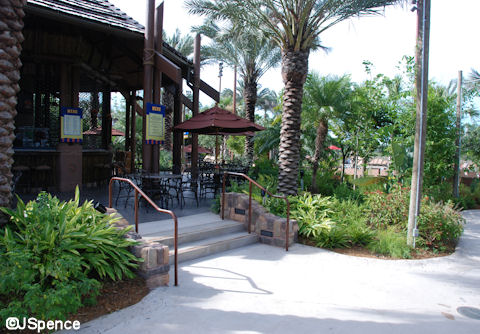 Disney has also created a small viewing area near the Maji Bar where you'll find a knowledgeable cast member who can answer questions about the various animals.
The savanna is populated with okapis, a typically shy animal closely related to the giraffe. You'll also find red river hogs, impala, waterbuck, blue cranes, and spur-winged geese.
Since I visited Kidani Village around 9:30am, most of the animals were backstage attending their daily check-up with the vets and caretakers. Because of that, I don't have any animal pictures to share with you. But to make up for this, I created a short video that highlights the public spaces of Kidani Village. I hope you enjoy it.

Read Disney's Official Press Release on the Opening of Pembe!