by Emily Owens Pickle
One of my favorite exhibits at the Flower and Garden Show is the English Tea Garden at the World Showcase, United Kingdom.
The word 'fanatical' or 'addicted' might come to mind when describing my feelings for coffee in all shapes and styles. However, I also enjoy the occasional cup of tea and this garden is a tribute to all things chamomile, oolong, and peppermint hosted by the London-based tea company, Twinings (pronounced with a long 'i' like 'mine').
Large 'cups' of tea are displayed throughout the gardens and include a description and some attributes of the different types of tea.
A little about the tea garden host, Twinings. Driven by a recession in the 1600s, the Twining family moved from the town of Gloucestershire and into the hustle and bustle of London accompanied by their young son, Thomas Twining. In 1706 Thomas purchased a coffee house in London after spending time working for the extremely wealthy East India Company. Thomas set out to convince the London elite of tea's superiority over coffee, a drink that dominated the male social-scene (think Starbucks, minus espresso, plus powdered wigs and a brandy with every cuppa' Joe).
Thomas succeeded and the Twining tradition of tea is now in its third generation. A few quick Twining facts:
The Twinings logo is considered the oldest logo in continuous use in the world
A famous writer during the American Revolution made careful note regarding the Boston Tea Party that it was not Twinings tea the Boston rebels tossed into the sea.
In 1941 a bombing destroyed part of the Twinings shop in London; within a few hours, the family had set up tables at the entrance and resumed tea sales as usual
(Information taken from http://www.twiningsusa.com/Twinings/HistoryOfTwinings.php)
The hydrangas are beautiful.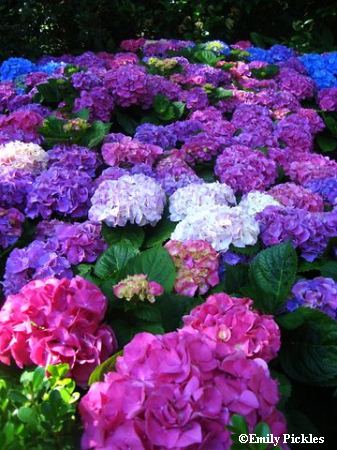 The hybiscus are also amazing!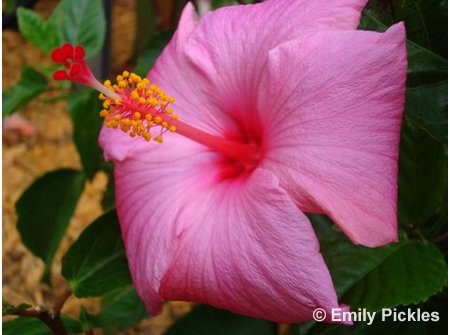 Make the garden a cool and relaxing part of your day. In the words of Bernard-Paul Heroux, 'There is no trouble so great or grave that cannot be much diminished by a nice cup of tea.'